Location may be everything, but history shapes what we become.
Charlotte's innovation district will have both: a prime location at the current corner of Baxter and McDowell streets, near I-277, and a future that pays tribute to its past.
Nestled in the heart of Midtown near Pearl Street Park, it seems only fitting the innovation district be known as "The Pearl." Leaders from Atrium Health and the community announced the name during a virtual event on Thursday, March 3.
"The Pearl will be a place where Charlotte's historic vitality meets its innovative future," said Eugene A. Woods, Atrium Health's president and CEO. "It's a place where excellence lives and where excellence is learned."
The Pearl innovation district – featuring the Queen City's first 4-year medical school, Wake Forest University School of Medicine Charlotte – will sit where the city's old Brooklyn neighborhood once stood.
Rooted in History
Following the Civil War, the area that would become Charlotte's Brooklyn neighborhood drew recently emancipated slaves. Over time, the community's Black population grew and Brooklyn became a bit of a "city-within-a-city" for African Americans, complete with its own downtown.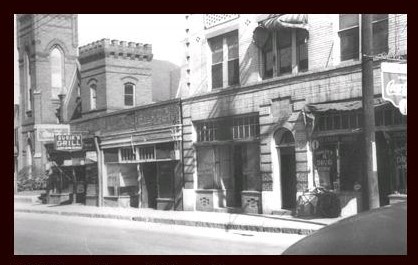 South Brevard Street in Brooklyn, Photo Courtesy: Charlotte Mecklenburg Library
"Brooklyn was an entity in of itself," said community partner Rev. Janet Garner-Mullins, who grew up in Brooklyn. "Everything we needed was in our community, except for the hospital … It was the Black Wall Street."
Brooklyn also featured Charlotte's first African American park, Pearl Street Park, which remains a vibrant part of the community today. The park was built on land donated by Thompson Orphanage in 1941. When it was founded, the orphanage was in an area considered the outskirts of Charlotte and took in orphans from across the state, as well as children whose parents couldn't care for them. The campus included a farm and tending to it was part of the children's daily chores.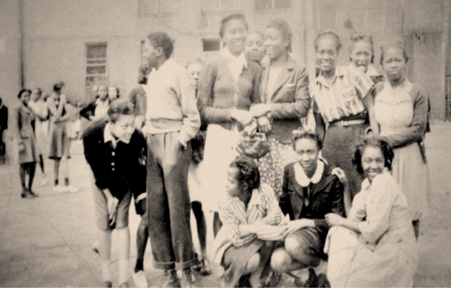 Pearl Street Park
The first official use of the land that would become Pearl Street Park was as a Victory Garden during World War II, with plots of land set aside for Black residents to cultivate their own vegetable gardens. Later, student athletes from Second Ward High School, which, in the days before integration, served Black students and didn't have athletic fields, held football and baseball practice at the park. The baseball team even played its games there.
Brooklyn was also nestled near Good Samaritan Hospital, in Charlotte's Third Ward. With roots to Atrium Health, "Good Sam," as it was known to residents, was the first, privately funded, independent hospital built exclusively for Blacks in North Carolina and was one of the first of its kind in the country. It was staffed by Black physicians who took great pride in caring for their community.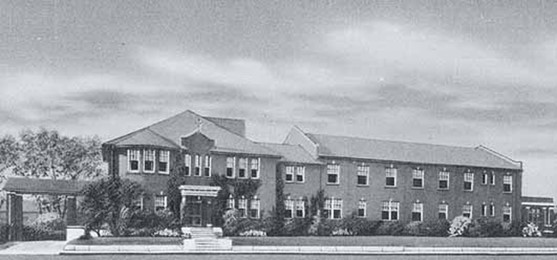 Good Samaritan Hospital
But, in the 1950s and 1960s, as Charlotte began to grow, it was at the expense of some of the city's residents.
"Brooklyn fell victim to urban renewal," Woods explained, "meaning that over 1,000 families were displaced and over 1,400 structures were demolished, including more than 200 businesses and 12 churches."
That's why it was so important to Atrium Health to recognize that history on the very site where The Pearl innovation district will stand.
"While, today, we strive to build a community that's full of new growth and excitement, it's critical that we recognize the rich history in which the site for our innovation district lays down roots," Woods said.
Innovation FOR ALL
The Pearl innovation district will transform the skyline of uptown Charlotte while boosting the neighborhoods around it. But it's the neighborhood in which it will sit that is proving the most impactful on its development.
"Our goal from the very beginning has been to create a nationally recognized center – with a hometown feel," Woods said, "where learners, researchers and small business owners from all backgrounds can grow together right here in Charlotte."
It's that vision that has served as the driving factor behind The Pearl, which will bring cutting-edge research and innovation to Midtown Charlotte, attracting new businesses, while also addressing health disparities. The 20-acre site will house the soon-to-be-constructed Wake Forest University School of Medicine Charlotte. The Howard R. Levine Center for Education on the campus will also become home to Wake Forest University School of Business, the new Wake Forest School for Professional Studies and Carolinas College of Health Science.
"This innovation district will expand educational opportunities, including scholarships for those in underserved communities, as well as growth for small, minority-owned businesses, affordable housing opportunities and significant local, regional and statewide economic development," said George Dunlap, chair, Mecklenburg Board of County Commissioners.
The launch of The Pearl innovation district is due in part to a public-private partnership between Atrium Health, Wexford Science & Technology, LLC and local governments.
"Both the City of Charlotte and Mecklenburg County have approved substantial direct and indirect funding sources to go along with an additional $1.5 billion in private investments," said Tom Osha, executive vice president for Wexford and board chair of the Global Institute on Innovation Districts, "all with the shared goal of creating an innovation ecosystem, that is grounded in research and academics, will include corporate innovators, incubate new ideas and businesses, attract venture funding and scale growth businesses, particularly minority-owned ventures, into a geography where these assets and attributes are amplified for innovation, community and economic impact."
Wexford is also the developer of Winston-Salem's Innovation Quarter, which also has deep ties with Atrium Health and Wake Forest University School of Medicine.
"Today's announcement brings us significantly closer to fulfilling our collective vision – to drive economic and social impact, advanced learning and discovery and strengthen our communities together," said Dr. Julie Freischlag, Atrium Health chief academic officer and dean of Wake Forest University School of Medicine.
With both school of medicine campuses located in the respective innovation districts, the goal is to develop the region into one of the leading areas for innovation in the nation, working in tandem to advance life-sciences research and development, as well as incubate new businesses in both locations.
"In short, when we grow together, we go farther together," Woods explained. "Not just as innovation districts, but as one community."
Charlotte Mayor Vi Lyles expressed excitement about the opportunities The Pearl innovation district will create for a city known for its financial stronghold to expand into the technology and health care industries.
"The Pearl is a transformative enterprise for our entire region," Lyles said, "offering the highest quality education and unbridled innovation, all right here as we grow together. I am extremely excited about the future of The Pearl and the planning in place to recognize and honor the rich history of the surrounding neighborhood."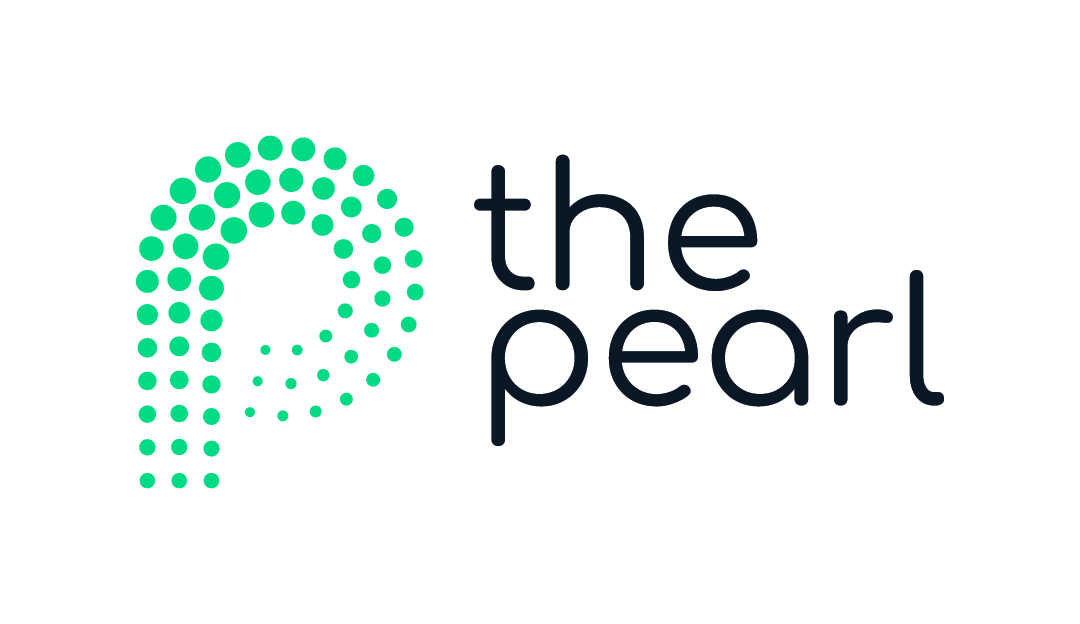 The Crowning Jewel of the Queen City
Just like pearls take time to form from pieces of sand into creations of beauty and wonder, The Pearl innovation district will be a continuously developing entity, from expected groundbreaking later this year, to the transformative center of thought and innovation it will become.
Over the next 15 years, The Pearl and its tenants are projected to create more than 5,500 onsite jobs – 40% of which are not expected to require a college degree – and more than 11,500 jobs, in total, in the Charlotte community.
"The Pearl is about achieving Atrium Health's mission," said Atrium Health Board of Directors Chair Angie Vincent-Hamacher, "The Pearl will improve health with groundbreaking life sciences partnerships in collaboration that it will cultivate. The Pearl will elevate hope as new research is brought forward that will cure diseases, save lives and change lives. And, The Pearl will advance healing by educating the next generation of the finest medical minds who will be difference makers."
But perhaps, most importantly, The Pearl innovation district is designed to be a place where people from all walks of life will feel welcome and grow together. In addition to landmark sites for research and innovation, the district will be a mixed-use development featuring education, retail, apartments, a hotel and an open community space, creating a gathering point for all of Charlotte.
The crowning jewel of the Queen City itself.
---
Sources:
"History of the Brooklyn Neighborhood," Historic Charlotte Neighborhoods, J. Murrey Atkins Library, University of North Carolina Charlotte
"Pearl Street Park Renovation," Public Information Presentation to Mecklenburg County Parks and Recreation
"Thompson Children's Home," Louis P. Towles, NCPedia
"Thompson Orphanage and Training Institute," Charlotte Trail of History