The number of students playing sports has increased to more than eight million in high school, and there are many others in middle school and summer sports leagues. The increased sports participation has brought a sharp rise in the chance of injury as today's student athletes are encouraged to become bigger, faster and stronger. For these reasons, certified athletic trainers are needed now more than ever.
Certified athletic trainers specialize in preventing and managing athletic injuries. They are some of the most comprehensively prepared medical professionals, with more than 70% having master's or doctoral degrees. Athletic trainers work with the coaching staff, school nurses, physical therapists, athletic administrators, parents and Atrium Health sports medicine specialists to provide expert level care to student athletes.
Here are just some of the things certified athletic trainers offer:
Evaluate, treat and rehabilitate injuries and athletic-related illnesses
Recognize and evaluate head injuries and concussions
Provide acute, emergency and on-field care
Design and implement injury prevention programs
Understand general medical conditions, disabilities and health and wellness
Understand how nutrition can help injuries and illnesses
Prepare athletes for practices and games
Monitor field, environment and weather conditions (e.g., heat index and lightning)
Attend all home athletic events, matches and games (including practices)
Develop return-to-play programs for injured athletes
Communicate with physicians, parents, and coaches about injuries
Develop emergency action plans for schools
Atrium Health, Atrium Health Wake Forest Baptist and Atrium Health Floyd athletic trainers work with students and athletes to provide the best care so they can play at peak performance. Meet some of them here:
---
Anna Newton, ATC
Atrium Health Musculoskeletal Institute
Albemarle High School
Meet Anna Newton, the athletic trainer for Albemarle High School in North Carolina. She experienced knee problems growing up which led to spending a lot of time around orthopedic surgeons and physical therapists. This made her realize she wanted to do something in the sports medicine field. As a junior at Virginia Tech, she realized that athletic training was her passion.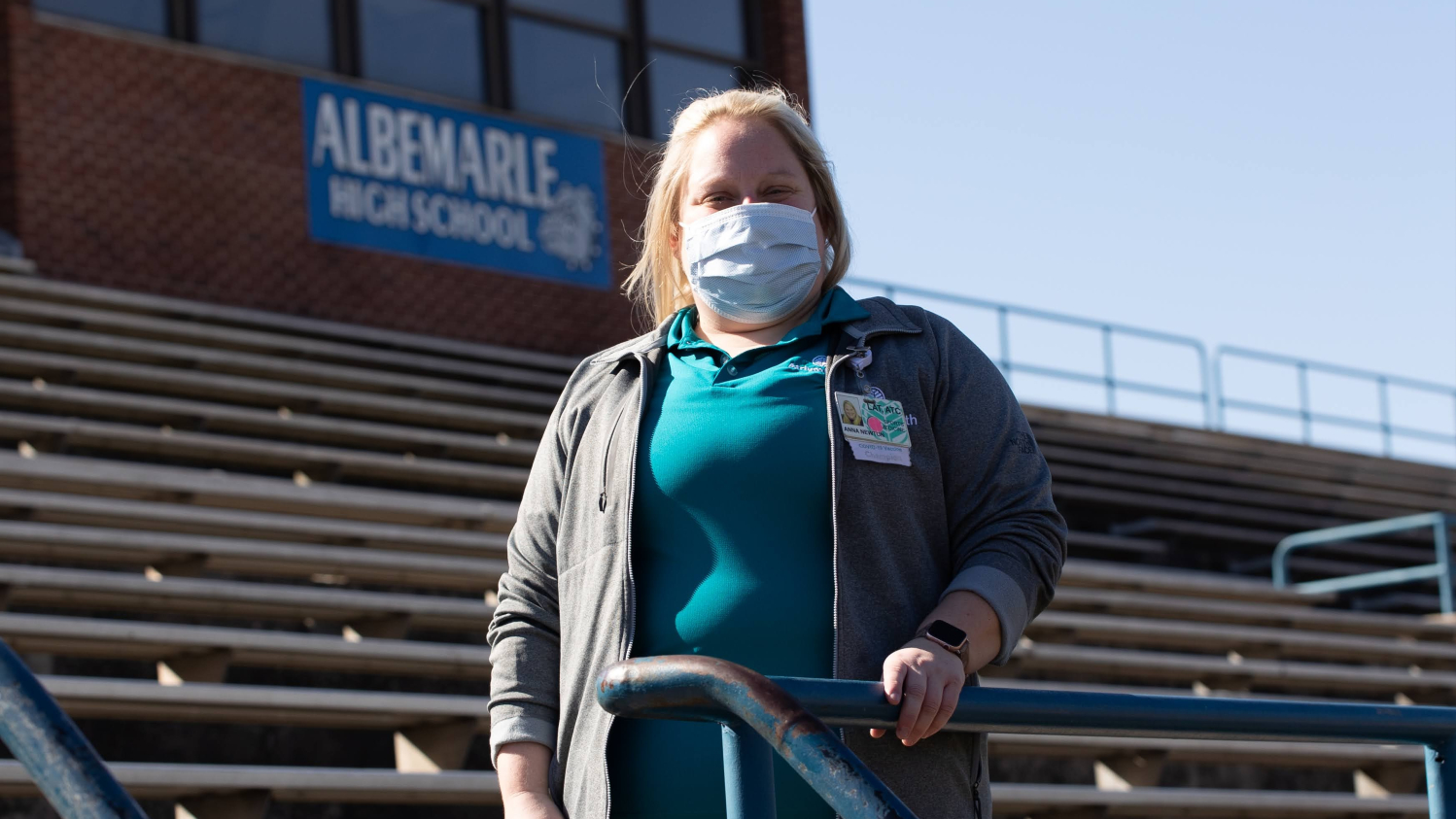 "I enjoy the relationships I am able to build with the athletes. I believe trust is one of the biggest things to earn in the athlete. Once trust between the athlete and athletic trainer is developed, it is easier to develop the working relationship with the athlete for the rehab and treatment process. I enjoy being able to be there for the athlete from the moment an injury occurs, throughout the rehab process and finally to the return to play."
---
Victoria Panzica, MS, LAT, ATC
Atrium Health Musculoskeletal Institute
Johnson C. Smith University
Meet Tori Panzica, head athletic trainer at Johnson C. Smith University. Tori is originally from Northern Virginia and graduated from East Carolina University (ECU) with a Bachelor of Science degree in athletic training and a Master of Science degree in sport administration from Arkansas State University.
After graduating from ECU, she worked at Wingate University for a year as an athletic trainer intern. She then went to Arkansas State University as a Graduate Assistant Athletic Trainer. Tori then began working at Johnson C. Smith University as an Assistant Athletic Trainer. She was promoted to Head Athletic Trainer at Johnson C. Smith University during the summer of 2021.
Tori feels having additional sports management certifications such as Blood Flow Restriction, RockTape FMT Movement Specialist, and is basic life support CPR/AED instructor, gives her a better way to connect with athletes during their treatment phase and rehabilitation process.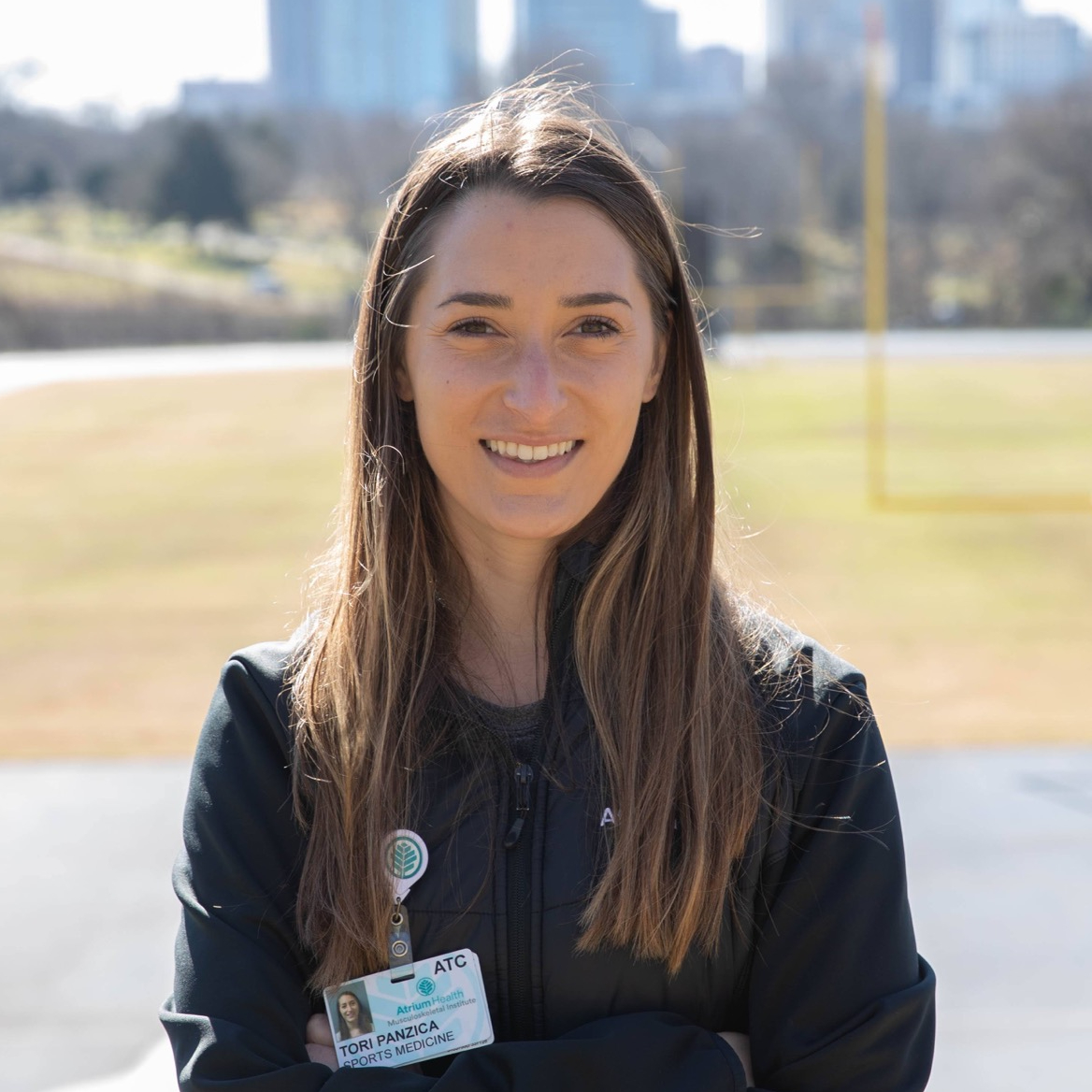 "I love having the opportunity to build relationships with athletes and helping them every step of the way with an injury."
---
Tracy Porter LAT, ATC

Atrium Health Musculoskeletal Institute
West Lincoln High School
Meet Tracey Porter, the athletic trainer for West Lincoln High School in North Carolina She graduated from Lenoir-Rhyne University with a degree in sports medicine/athletic training and a minor in dance. When she's not working with the student athletes at WLHS, she's volunteering her time as medical staff for the NCHSAA State Wrestling Tournament, Carolina Panthers games, ACC Baseball tournaments and other special events throughout the year.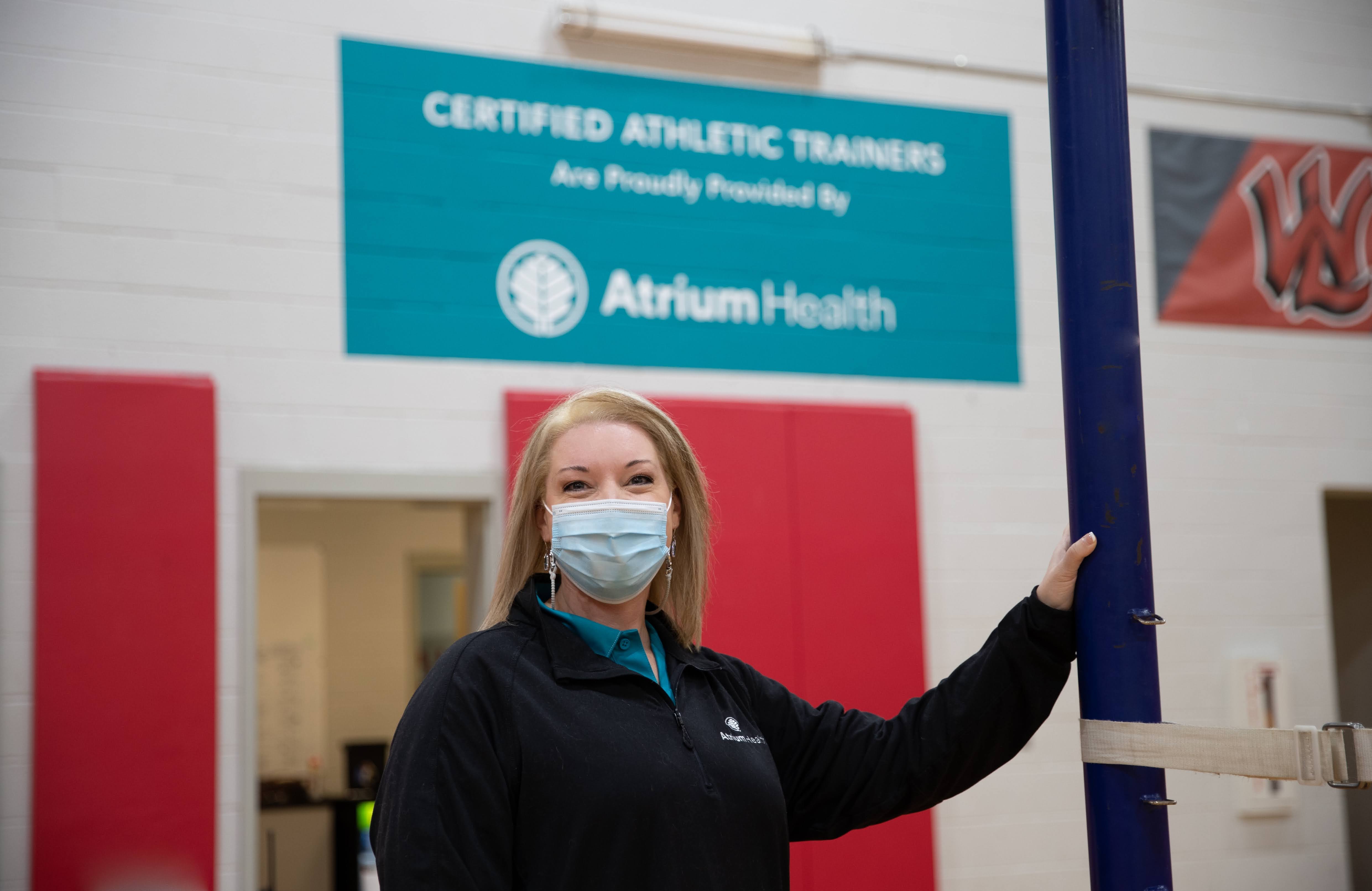 "The most rewarding aspect of the job is the relationships I develop with the coaches and athletes. When you see their success and challenges on the field and in life, it motivates me to help them reach their goals."
---
Yanis Torres, LAT, SCAT, ATC
Atrium Health Musculoskeletal Institute
Garinger High School

Meet Yanis Torres, the athletic trainer for Garinger High School in North Carolina. Torres graduated from Garinger High School and became the first-generation college graduate in her family after graduating from Catawba College. After spending some time in different positions, she returned to her alma mater in the summer of 2019 to work with the student athletes.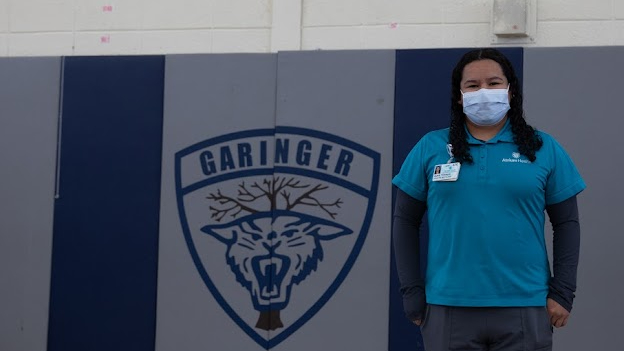 "I am passionate about being an athletic trainer because I found myself not only giving patient care to student athletes who have been injured, but becoming a support system in their athletic careers and personal life."
---
Nathan Sowle, ATC
Atrium Health Musculoskeletal Institute
Musculoskeletal Institute Sports Medicine – Poplar Tent, clinic
Meet Nathan Sowle, certified athletic trainer in the clinic setting at Musculoskeletal Institute Sports Medicine – Poplar Tent located in Concord, N.C. Not fully knowing what he wanted to pursue in college when he arrived, he came across schools with athletic training programs and thought it sounded interesting because he also played sports. He got involved in the profession through classes and clinical rotations and decided he wanted to make it his career. After landing in the athletic training field by chance, he has been part of the sports medicine/athletic training community for the last 17 years.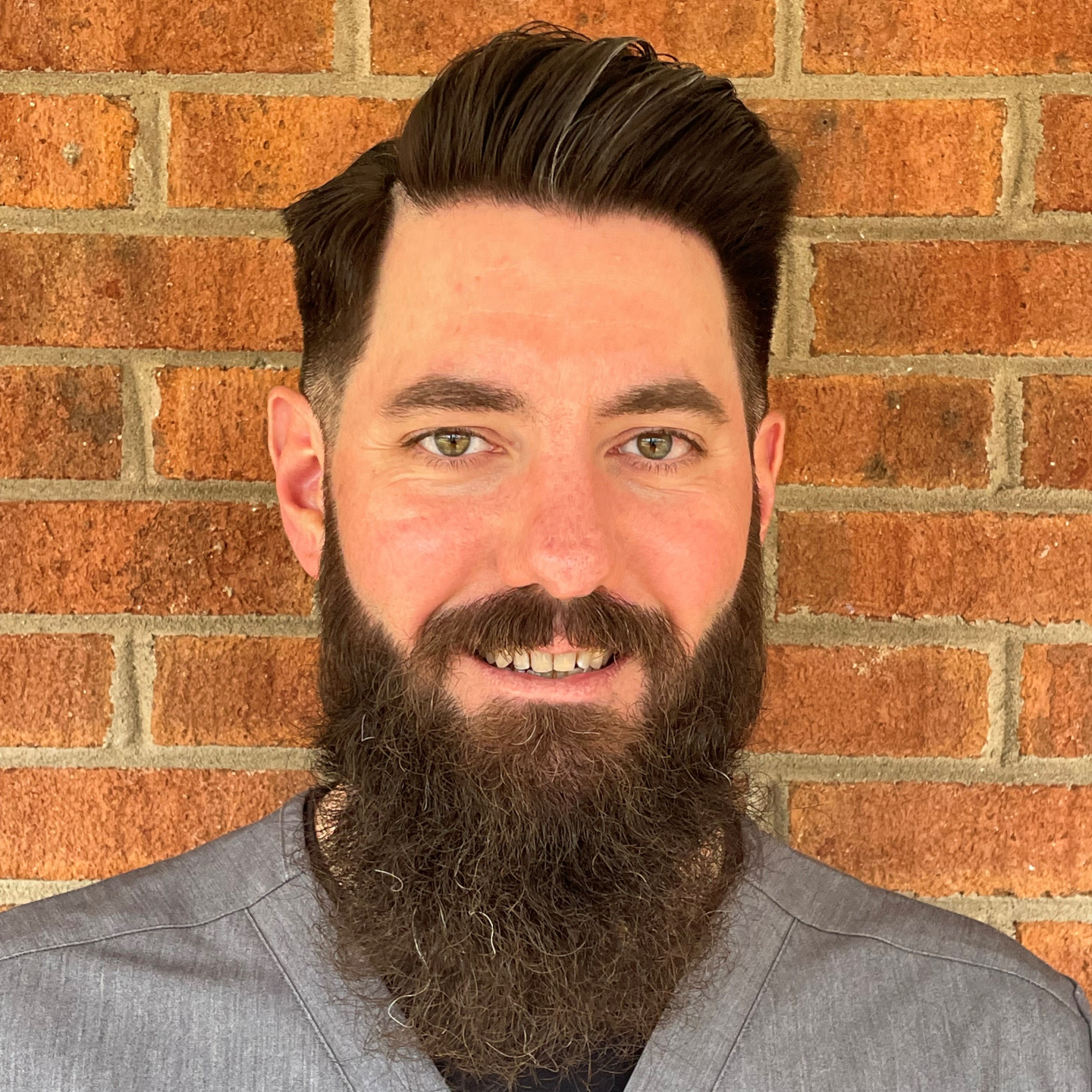 "Coming from high school sports where the population is limited, the clinic gives me interactions with toddlers with wrist fractures to elderly patients with knee arthritis. My skills along with the physicians I work with allow us to create a product for our patients that is unmatched."
---
Dakota Thompson, LAT, ATC
Atrium Health Wake Forest Baptist
Alleghany High School
Meet Dakota Thompson, athletic trainer for Alleghany High School in Sparta, N.C. Dakota's interest in becoming an athletic trainer started when he suffered a back injury during his high school athletic career. He was able to overcome his injury after four months of rehabilitation and the feeling he received from that comeback was indescribable. His goal is to give student athletes that same comeback feeling that he felt, and has been doing just that for the past three years.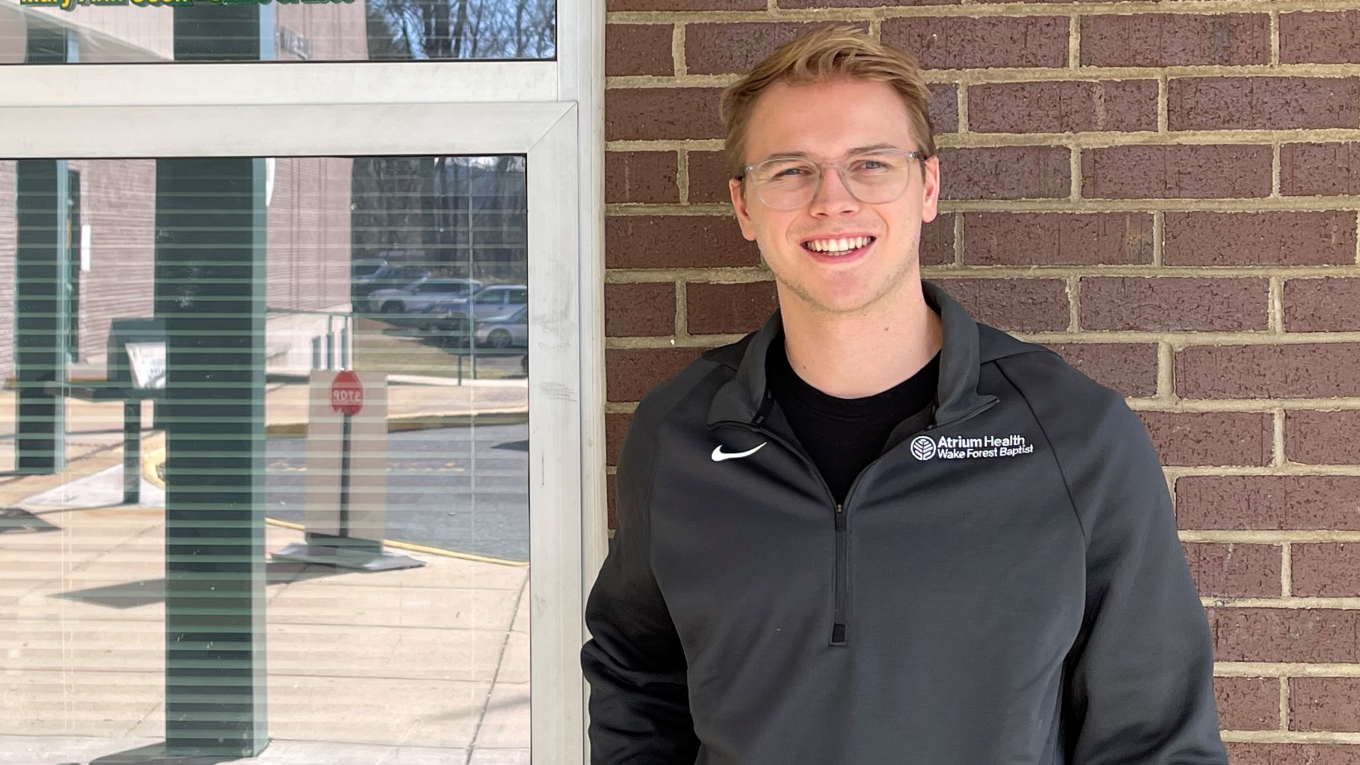 "My passion for athletic training comes from the joy my athletes express when they are back to their sport and their peak performance. Every student athlete is so unique and getting to know them more every day is what makes my job special."
---
Linsey Ciccocioppo, MS, LAT, ATC
Atrium Health Wake Forest Baptist
West Forsyth High School
Meet Linsey Ciccocioppo, athletic trainer for West Forsyth High School in Clemmons, N.C.
Linsey has served as an Athletic Trainer for twelve years and holds degrees in athletic training, massage therapy, physical therapy and exercise science, with a concentration in sports psychology. Her goal is to help athletes grow and improve following injuries and to treat them with compassion. In her free time, she enjoys staying active with her dogs and spending time with her husband and family.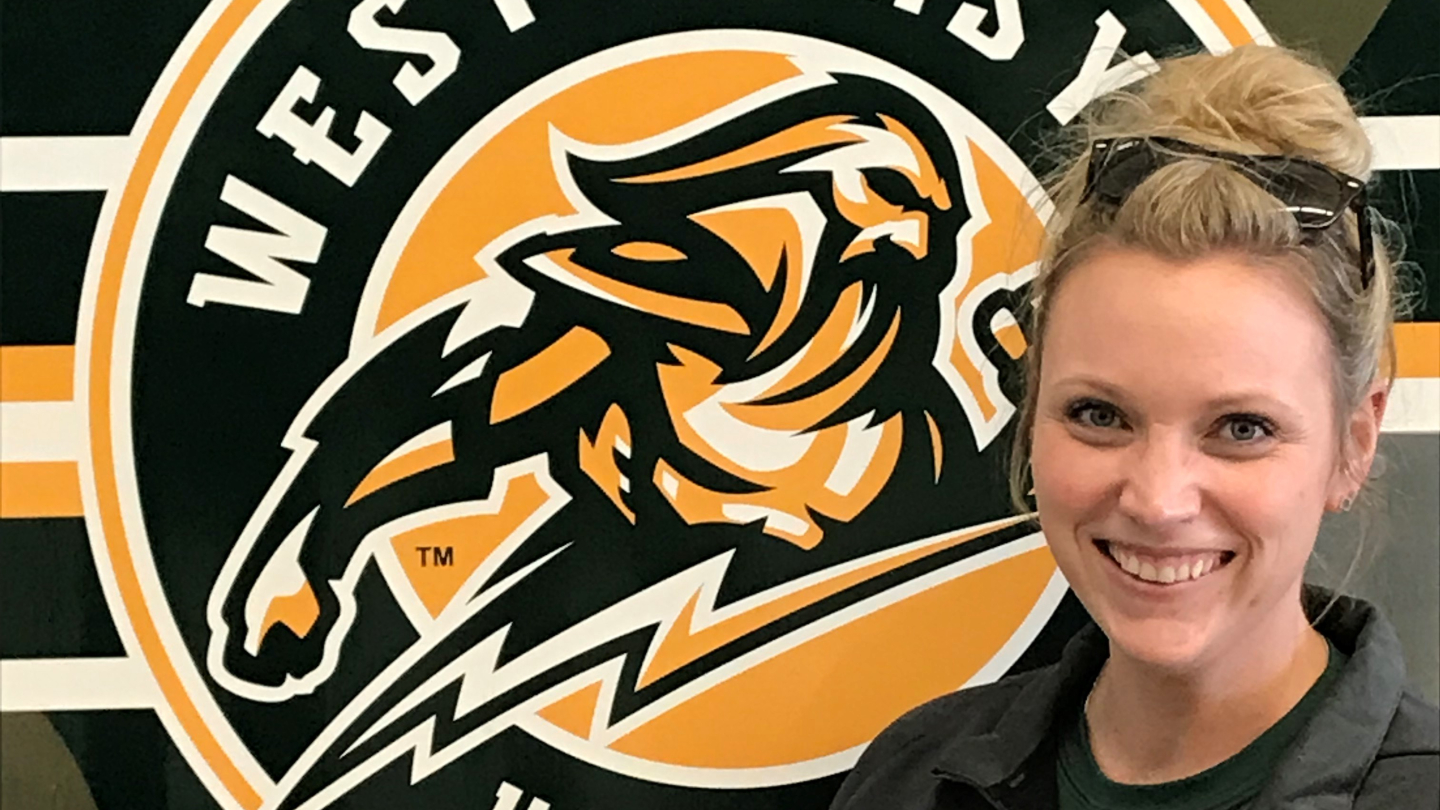 "My passion for athletic training stems from following the athletes' day in and day out throughout the season. Watching them improve, accomplishing their team and personal goals, and becoming the best version of themselves is what makes my job so special. When I was in high school, we didn't have an athletic trainer. It has been great to offer that to my athletes and be one of their biggest supporters."
---
Tazjanne' "Taz" Fields, MS, LAT, ATC
Atrium Health Wake Forest Baptist
Ragsdale High School
Meet Tazjanne' "Taz" Fields, the Athletic Trainer for Ragsdale High School in Jamestown, N.C. Taz is from Rockingham, N.C. and graduated from Winston-Salem State University, where she was a member of the honors program and a student athletic trainer for multiple CIAA Championship teams. She then graduated from Florida International University with her Master's in Athletic training. Since then, she has spent five years with Thomasville High School as their first ever-athletic trainer, building their program from the ground up.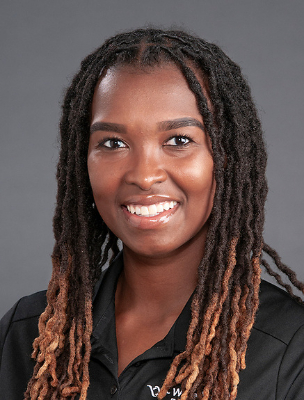 "I'm extremely excited to be a part of the Sports Medicine team at Atrium Health Wake Forest Baptist and work as the athletic trainer for Ragsdale High School" said Taz. "My goal is to keep our student athletes healthy and injury free so they can compete at their best. Go Tigers!"
---
Kenya Smith, MS, LAT, ATC

Atrium Health Wake Forest Baptist
North Forsyth High School
Meet Kenya Smith, our athletic trainer for North Forsyth High School in Winston-Salem, N.C.
Kenya was born and raised in Gibsonville, N.C. and received her degrees in athletic training and exercise science from Catawba College and California University of Pennsylvania. She spent two years as an intern athletic trainer at North Carolina A&T State University and has spent the last two years working at the high school level. She is excited to be a part of our team! Go Vikings!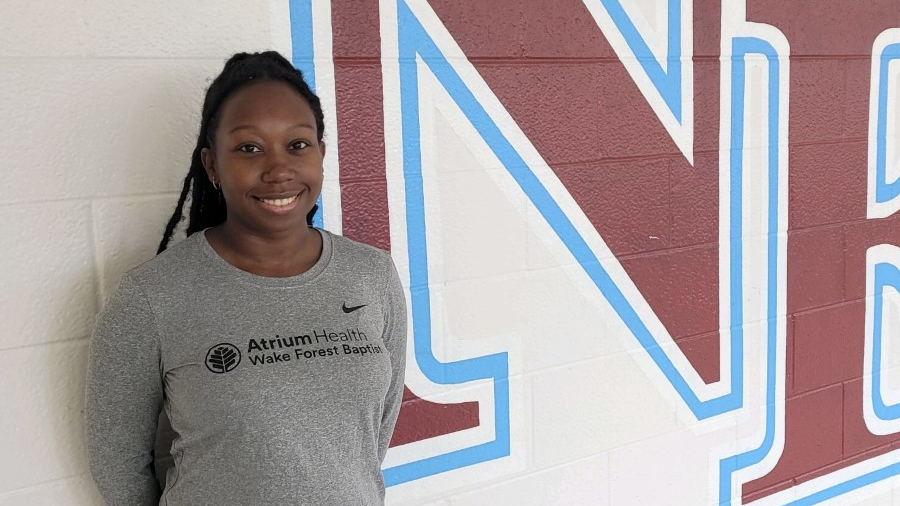 "Growing up I always knew that I wanted to pursue a career in the medical field. My athletic trainer in high school helped me get back to my sport following an injury and now I get to return that favor to so many student athletes. I love to help people and making a positive difference in their lives is very rewarding."
---
Britteny Weisensel, MS, LAT, ATC

Atrium Health Wake Forest Baptist
North Wilkes High School
Meet Britteny Weisensel, our athletic trainer for North Wilkes High School in Wilkesboro, N.C. Britteny received her degree in athletic training from Trinity International University, where she went on to coach softball for two years, and eventually become head coach of Rockford Christian High School. She has since served as head athletic t trainer at North Wilkes for the past two years, caring for student athletes through a new perspective.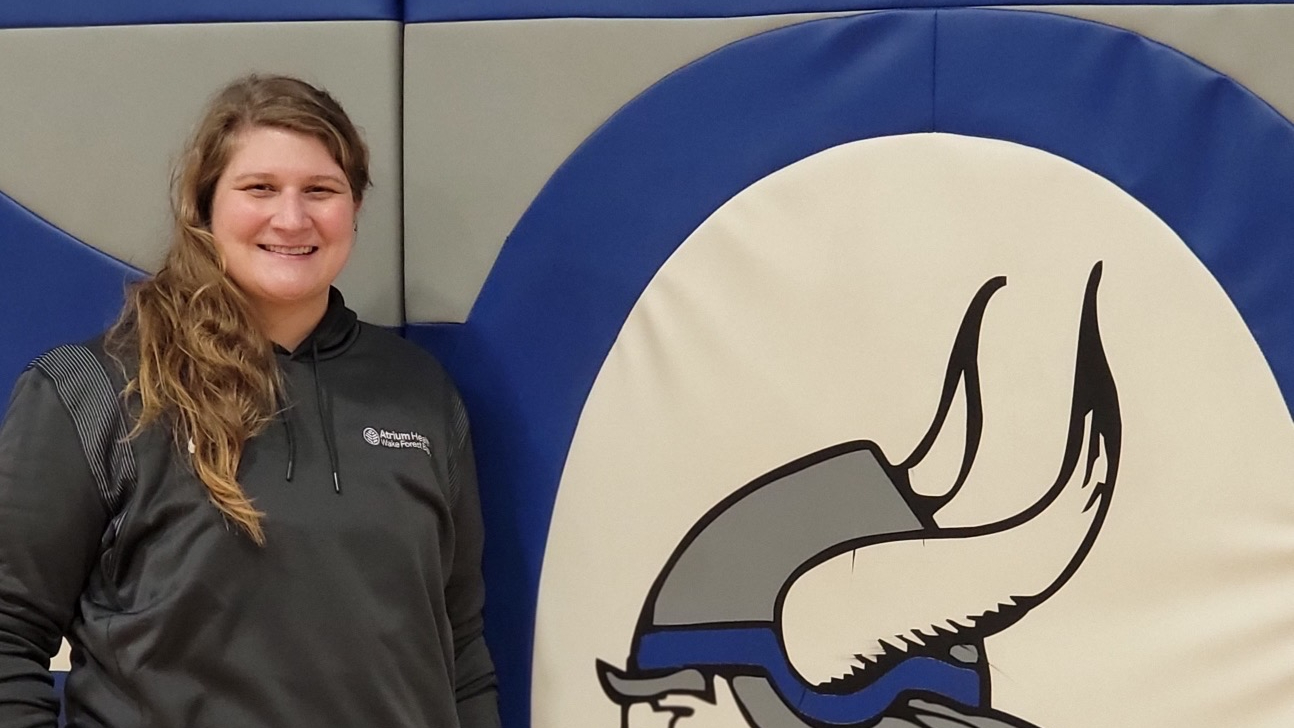 "I chose to become an athletic trainer after an injury during my junior year. My athletic trainer helped me get back to my sport and I saw how he helped and cared for me through the process of my injury. I knew at that moment that I wanted to give athletes that same great experience" said Britteny. "I am passionate about my athletes and keeping them safe, healthy, and back to doing what they love!"
---
Anna Guin, ATC

Atrium Health Floyd
Shorter University
Meet Anna Guin, the athletic trainer for Shorter University. Originally from Meridian, Miss. she's been an athlete her whole life, starting with t-ball when she was five and then moving on to softball through high school.
"I had an opportunity to play softball at the collegiate level, but knew I wanted to be an athletic trainer and felt like it would be better in the long run for me focus solely on pursuing that goal, instead of trying to balance that with being an athlete.
"With that in mind, I went to the University of West Alabama and got my bachelor's degree in athletic training, with a minor in exercise science. After graduation, I decided to go to grad school, while using my degree to help student athletes. Shorter University had an opening for a grad assistant position on their training staff and I jumped at the chance because I wanted to stay within the Gulf South Conference. I took the job and moved to Rome where I fell in love with the town and the people. It reminds me a lot of my hometown. After finishing grad school at Shorter, I had a chance to join Atrium Health Floyd's athletic training team and continue to care for athletes at Shorter."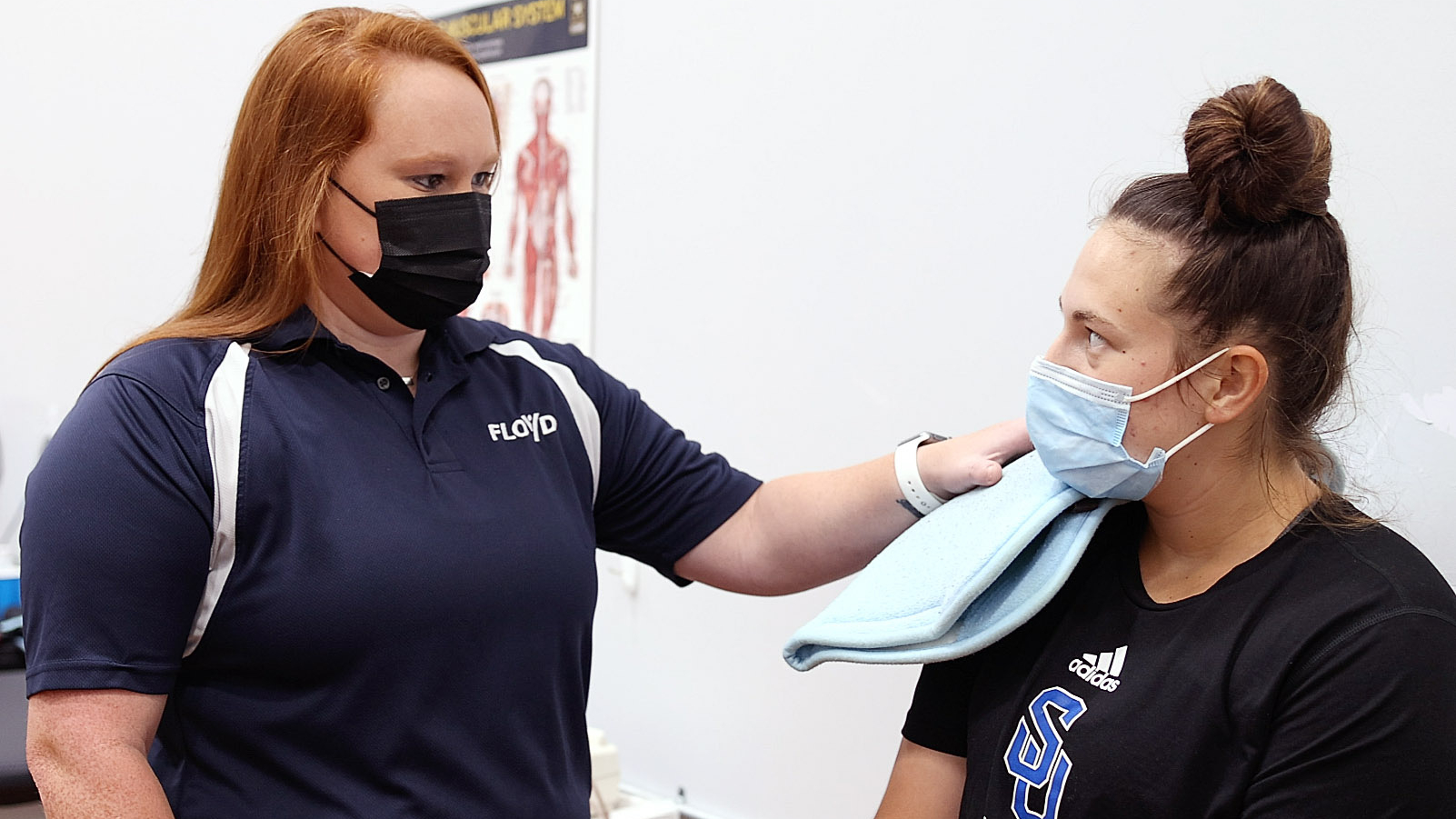 "I've been an athlete all my life and I knew that I wanted to be in a career that let me continue to be a part of that world. Plus, I've always loved taking care of people. Being an ATC lets me combine those two passions. It's the best of both worlds."
---
Hope Horne, ATC
Atrium Health Floyd
Pepperell High School
Meet Hope Horne, the athletic trainer for Pepperell High School in Georgia. Hope grew up in Rockmart, Ga., which is part of Atrium Health Floyd's service area.
Growing up, she was always involved in sports, playing something year-round until she started high school at Rockmart. Once in high school, she focused on golf and also spent a lot of time helping Donnie Brown, Floyd's athletic trainer at Rockmart at the time. "Donnie was a great mentor and working with him helped me decide what I wanted to do as a career. "After graduating from Rockmart, I had the chance to play golf at King University in Bristol, TN. I graduated with my bachelor's in athletic training. As soon as Floyd had an opening for an athletic trainer, I jumped at it and that's how I wound up at Pepperell.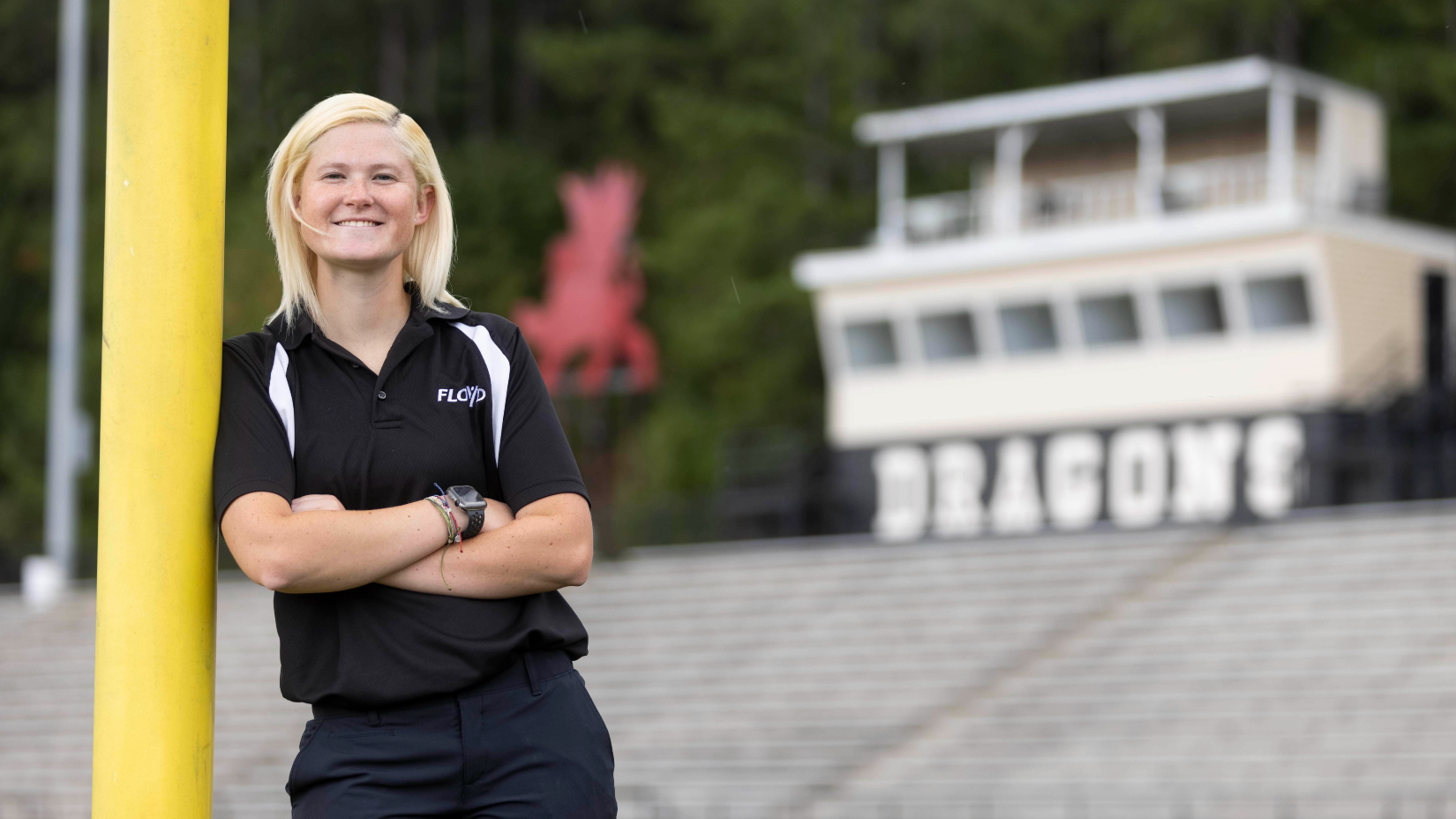 "I love that my job is about a lot more than just helping an athlete rehab an injury," said Hope. "I have the chance to make a positive difference in their day. You never know what they're going through or what kind of burden they're carrying when they walk into a field house or locker room. If they know I care about them and that I'm someone they can trust, I can be a light in their lives."
---
Brent Kasai, ATC

Atrium Health Floyd
Darlington School
Meet Brent Kasai, the Athletic Trainer for Darlington School in Georgia. He went to Catawba College in Salisbury, N.C. and obtained his bachelor's in athletic training. From there, he came to Rome to be a graduate assistant at Shorter University.
Brent enjoys athletic training because it gives him a chance to see his "patients" every day. "We get to know them, and we often get to know their families."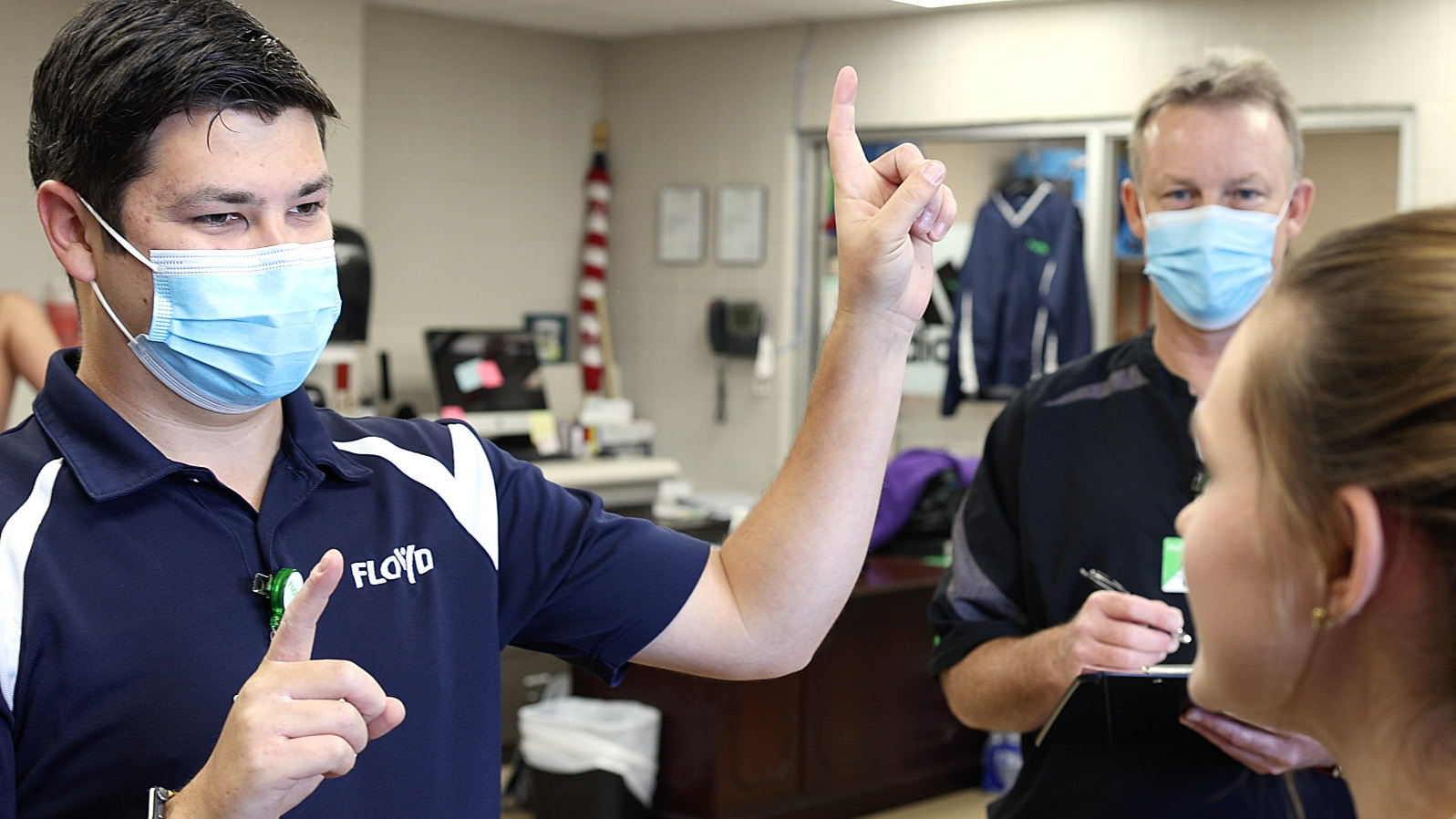 "I had planned to go to med school and be a pediatrician because I love working with kids," said Brent. "In my senior year, I decided to go to college to be an athletic trainer, but I still thought it would just be a steppingstone to med school. Being a trainer would provide me with clinical experience, and still let me be around athletics. I had been an athlete growing up, so it made a lot of sense. Then, when I got into it, I realized how much I loved it, and here I am."
---
Atrium Health, Atrium Health Wake Forest Baptist, and Atrium Health Floyd are proud to serve as the official sports medicine provider for more than 100 schools in North Carolina, South Carolina and Georgia region.
To learn more about our expert orthopaedic & sports medicine team, or to schedule an appointment, visit: