When hiking and rock-climbing enthusiast Vina Le fell while rock climbing in late August 2022, she thought she sprained her ankle. But when her ankle still didn't feel right a week later, she made an appointment with Dr. David Price, a sports medicine physician at Atrium Health Musculoskeletal Institute.
"I'd had multiple ankle sprains in the past and this time it didn't feel the same," she says.
After taking an X-ray, Price confirmed to Vina that she had an avulsion fracture in her ankle, meaning a small piece of her bone had pulled away from the rest of the bone.
Vina, who had a hiking trip to Yosemite Valley's Half Dome planned for late September, was devastated.
"Dr. Price was incredibly nice to me," she says. "I told him about my goal of hiking Yosemite's Half Dome and he was really positive and encouraging. He told me, 'This is the type of fracture you want to have if you have one. I think we can get you healed enough to make it through your hike.'"
"She had an avulsion fracture of the lateral ankle and a bad sprain with bruising and swelling," says Price.
Price gave Vina a rundown of what to expect during the healing process.
"We put Vina in an ankle splint and recommended physical therapy exercises and the RICE method [rest, ice, compression and elevation]," says Price. "Our goal was to get her better by the end of September."
He encouraged her to come back for a follow-up visit the week before her California trip so he could ensure the climb would be safe for her ankle.
"I warned her that we had to get the swelling down in her ankle so she could get her range of motion and strength back," says Price. "She was dedicated to her exercises because she's a dedicated rock climber.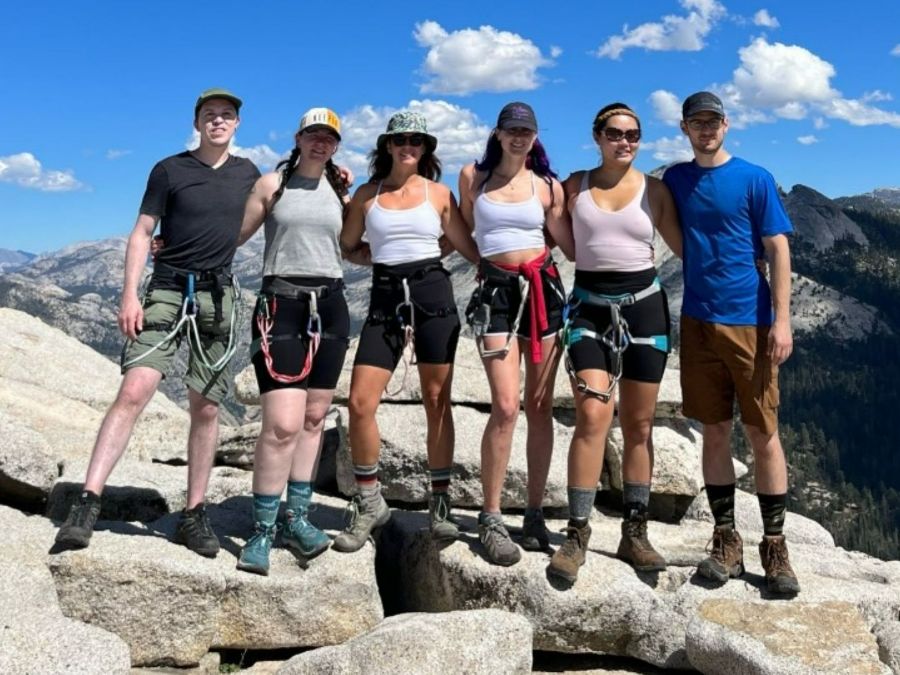 "During the weeks between my appointments, I did everything Dr. Price told me to do," says Vina. "Every other day, I was doing physical therapy exercises or resting."
At her follow-up visit, Price told Vina she had the green light to hike the Half Dome, but to expect some pain in the process because she was taking her body from zero to 100 miles per hour.
"She still had dull pain, but she had improvement in her range of motion and no longer needed crutches," he says. "She could walk with a brace without any problems and didn't have any swelling."
He encouraged Vina to wear her ankle brace and supportive hiking boots and to continue ice and ibuprofen as needed.
"He told me to send him a picture when I got to the top," she says.
"I was pumped for her," says Price.
Vina's hike to the Half Dome summit
Vina and her friends started the hike at 3:30 a.m., hiking in the dark through Yosemite Valley to reach the trailhead to Half Dome. She hiked wearing her ankle brace and started having significant pain at the five-mile mark of the 19-mile hike.
"By mile nine, I wanted to request a helicopter but more for my breathing than my ankle," she says. "It was a really challenging elevation gain and I hadn't done any cardio the month prior to prepare me for the hike. I hiked much slower than usual but had a good support group. My friends made sure I was going at a comfortable, safe rate."
By the end, her ankle was "screaming," but she was determined to finish the trek.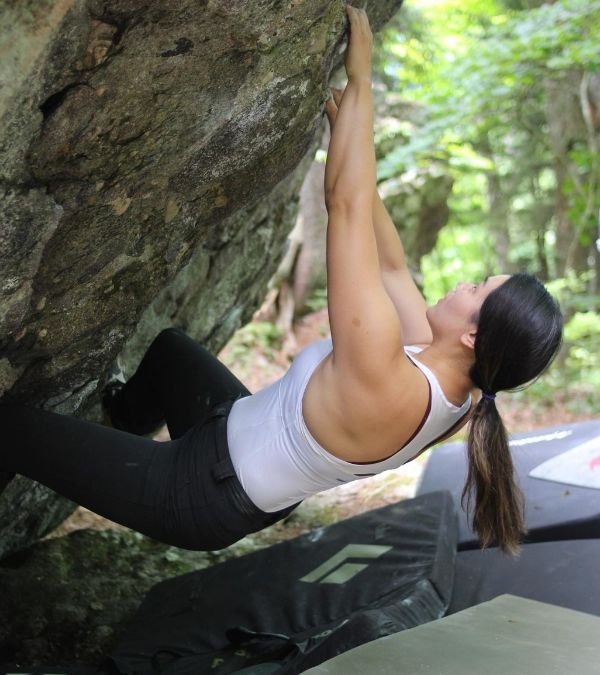 "I knew I was pushing my body to the limit, but not at the risk of breaking my ankle again," she says.
Finally, Vina and her friends reached the summit.
"I was so happy and proud of myself at the top," she says. "It was a once-in-a-lifetime experience. I reflected on my injury, how I'd healed and the support of my boyfriend, family and friends. And we had a gorgeous 360-degree view of Yosemite Valley."
Vina texted a photo to Price from the summit and thanked him for helping her reach her goal.
Now several months post-hike, Vina says her ankle is almost back to normal.
"I do all of the exercises Dr. Price recommended," she says. "I'm still sore, but I'm able to rock climb again."
Vina encourages other athletes to prioritize their health so they can continue the activities they love.
"Your health is so important," she says. "Prioritize getting care."
Vina did the right thing by seeking medical treatment after her ankle injury. Dr. Price says if the RICE method isn't helping in the first few days or you have trouble bearing weight on your ankle, it's a good idea to check in with your sports medicine doctor.
Atrium Health's Musculoskeletal Institute is the official health care provider of the Carolina Panthers and Charlotte Football Club as well as everyday athletes and weekend warriors. Learn more.