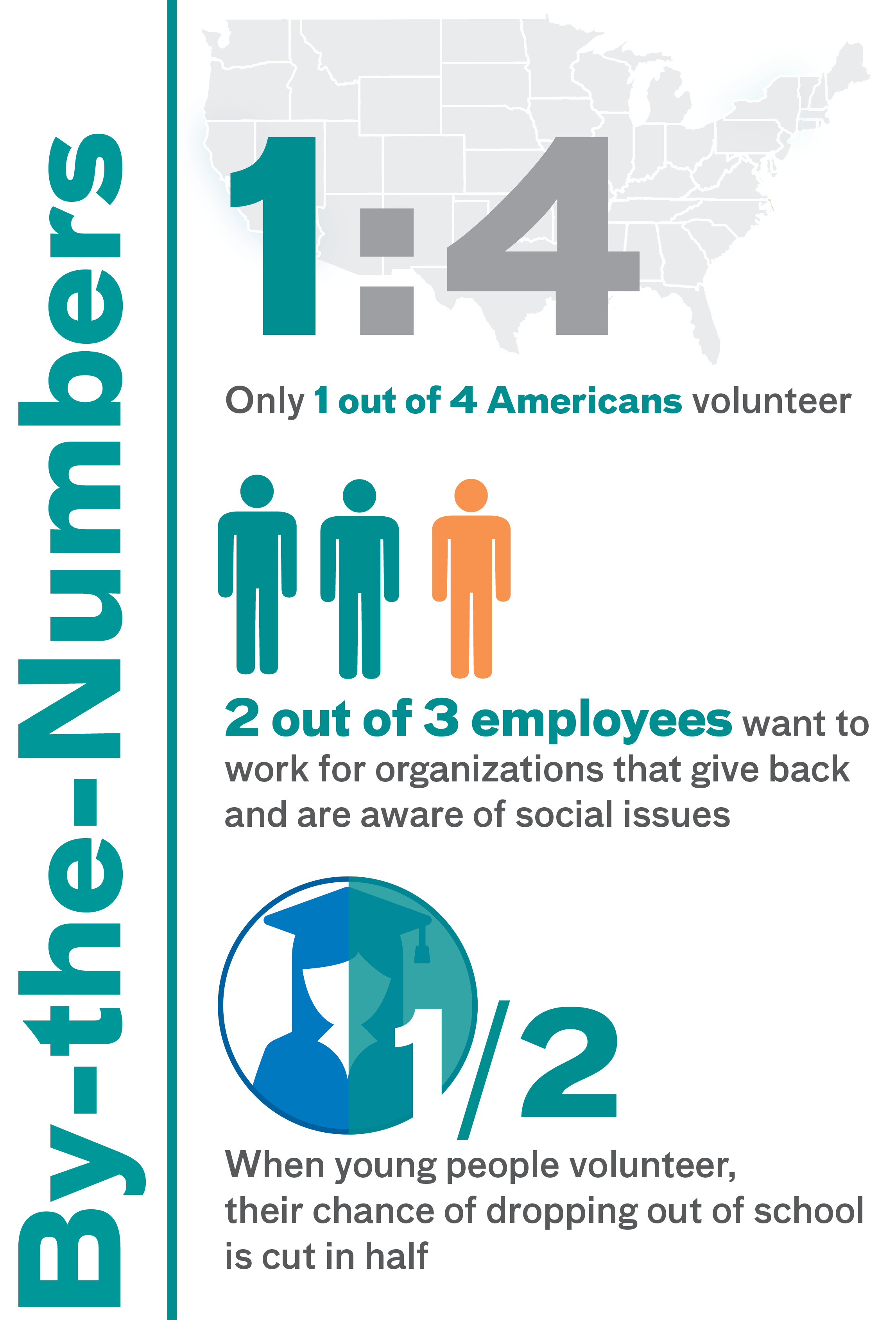 When life gets you down or you're feeling especially overwhelmed, helping others may be just what you need.
Whether you lend a helping hand at a local food pantry, animal shelter, community event, senior center, religious organization or by tutoring or mentoring youth, you'll not only experience the emotional rewards of making a difference in the lives of others, you'll also realize many other upsides.
In fact, research has linked volunteering to a host of health benefits, including lower stress and even living longer.
Compared with those who don't volunteer or give of their time, volunteers benefit from or have:
Improved mental wellbeing
Lower rates of depression and feelings of isolation
Better mood, confidence, and self-esteem – people feel happier in general
Deeper social connections, new budding friendships
A chance to gain new and valuable skills
A sense of purpose, meaning and personal fulfillment
Better function
April 16-22, 2023 is National Volunteer Week, so make a plan to give back.
If you're searching for ways to start volunteering either by yourself, as a family or with your coworkers, here are some ideas to get you started:
Call your local food bank to see what items they most need. Make a list and shop together.
Donate money or supplies to a local charity. Go through your closets and toy bins. Look for new or lightly used coats, clothing and/or toys and donate them. Every bit counts.
Make a meal for a local shelter or family in need. If you know someone who lives alone, has recently lost a loved one or is ill, arrange a time to drop off a meal or a food basket if that's easier.
Organize or sign up for a neighborhood clean-up day in your community.
Visit VolunteerMatch.org to find a volunteer opportunity near you.
And don't forget everyday acts of kindness. Holding a door, offering to lend a hand to someone who is going through a tough time, or giving compliments to others can all go a long way to brightening someone's day.