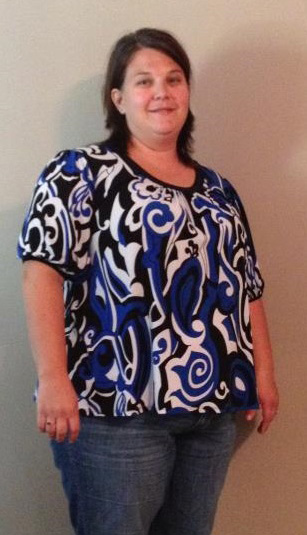 Andrea before surgery
Andrea had bariatric surgery at Atrium Health and lost 105 pounds. But she gained so much more.
I gained weight after the birth of my children and could never lose shed the weight. I tried multiple diets and would lose the weight and gain it all back again.
I had zero self-confidence and would hide in the shadows. I used to walk in a room and search for people that were bigger than me, so I wouldn't feel so out of place.
Once the weight started to come off – I realized how many things I'd been missing out on. Even the little things felt good, like being able to cross my legs and wear knee-high boots. I had the ability to be a different person - a whole new me. The surgery even gave me the confidence to step out and start a new career.
I wish I had the surgery it 10 years ago. If you reach that point where you tried everything, you need to consider bariatric surgery. It is not the miracle cure-it takes effort and determination, but it can change your life.