America's opioid crisis has taken a heavy toll on North and South Carolina. Every day, doctors, nurses, mental health professionals, emergency room staff, and paramedics see the devastating consequences of the opioid crisis firsthand.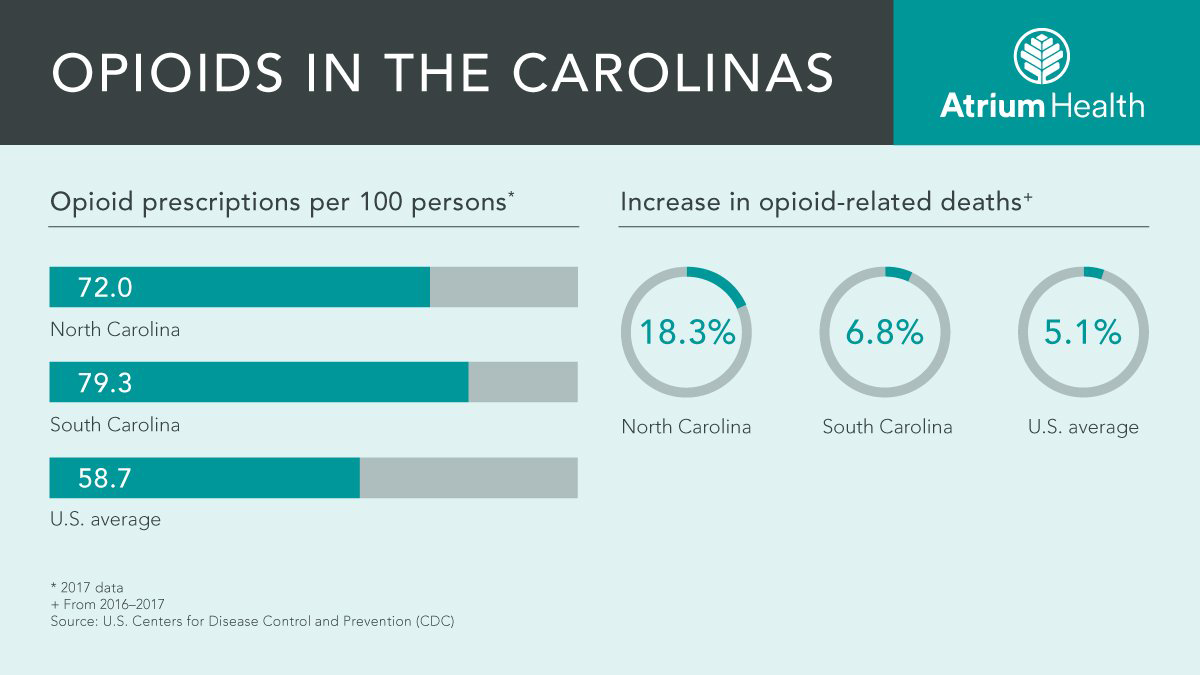 Opioid prescriptions per 100 persons. NC-72, SC-79.3, US average-58.7. increase in opioid related deaths. NC-18.3%, SC-6.8%, U.S. avg.-5.1%
Atrium Health stands at the forefront of solutions to America's opioid crisis. As health providers working with communities that have been particularly hard-hit by the opioid crisis, we play a crucial role in reducing opioid over-prescription and ensuring that substance use is treated appropriately.
We've pioneered tools and techniques that quickly and accurately recognize opioid use disorders, helping patients get the care they need.
We believe that every patient deserves world-class care - whether they proactively seek our substance use counseling or enter our emergency rooms in crisis.
With 900+ care locations and more than 12 million interactions with patients every year, our approach has the potential to change the trajectory of the opioid crisis throughout our entire region.