Weight loss (or bariatric) surgery changes the stomach and digestive process, with the goal of weight loss. This can be accomplished by:
Restriction: limiting the amount of food intake
Malabsorption: bypassing the small intestine where calorie absorption happens
Combination of both restriction and malabsorption
Atrium Health offers three surgeries:
Roux-en-Y Gastric Bypass
Roux-en-Y gastric bypass is one of the most frequently performed weight loss procedures in the United States. In this procedure, stapling creates a small stomach pouch. The remainder of the stomach is not removed, but is completely stapled shut and divided from the stomach pouch. The outlet from this newly formed pouch empties directly into the jejunum (part of the small intestine), reducing the amount of calories your body can absorb. This is done by dividing the small intestine to construct a connection with the newly formed stomach pouch. The other end is connected to the side of the Roux limb of the intestine creating the "Y" shape that gives the technique its name.
Vertical Sleeve Gastrectomy
In this procedure, the stomach is stapled and divided vertically. About 85 percent or more of the stomach is removed. The stomach that remains is shaped like a very slim banana and measures from two to four ounces. There is no intestinal bypass with this procedure, only stomach reduction.
Laparoscopic Adjustable Gastric Band
Like a wristwatch, an inflatable silicone band is fastened around the upper stomach to create a new, tiny stomach pouch that limits and controls the amount of food you eat. It also creates a small outlet that slows the emptying process into the stomach and the intestines. As a result, you should feel full and be satisfied with smaller amounts of food, which results in weight loss.
Am I a candidate for bariatric weight loss surgery?
To be considered for bariatric surgery, you need to meet one of the following criteria:
You are between the ages of 18 and 70
You have a body mass index (BMI) of over 35
You are currently experiencing serious effects (such as high blood pressure or diabetes) related to being severely overweight
You are unable to achieve a healthy body weight, even through medically supervised dieting
You are highly motivated to make an important lifestyle change
| Your Body Mass Index | Classification | Your Health Risk |
| --- | --- | --- |
| Under 18.5 | Underweight | Minimal |
| 18.5 - 24.9 | Normal weight | Minimal |
| 25 - 29.9 | Overweight | Increased |
| 30 - 34.9 | Obese | High |
| 35 - 39.9 | Severely Obese | Very high |
| 40 and over | Morbidly Obese | Extremely high |
If you BMI is over 35, take the first step toward weight loss. Sign-up for a free weight loss seminar.
Pathway to Bariatric Weight Loss Surgery
You'll go through the following steps as we help you achieve your goals for weight loss.
Free information session – Required for anyone interested in weight loss surgery. Register for an upcoming seminar or call 800-358-1895.
Health history form
Verify insurance – Our insurance coordinator will help you with any insurance or payment issues.
Consultation – with a bariatric nurse and surgeon.
Psychological assessment
Pre-surgery prep
Surgery
Post-surgery doctor visits
On-going support – We'll be there in the months and years after your surgery with continuing support you as you embrace a new, healthier lifestyle.
Support Groups
Patient Testimonials
Mike: Lost 157 lbs. Gained a New Outlook on Life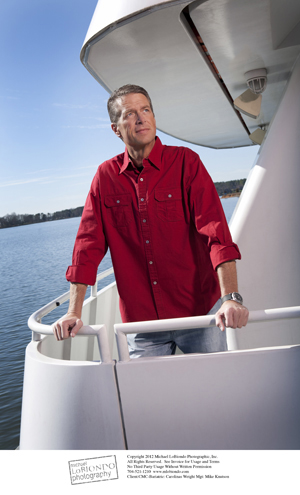 "I now have a life I never knew I was missing. So much has changed for me, but even the little things are wonderful: I get in an out of the car with ease. Walking doesn't exhaust me after 10 minutes. My mind is clear and thought processes come easier. I actually want to do physical activities I never would've considered before. And that's just the beginning."
Chad: Lost 136 lbs. Gained Endless Energy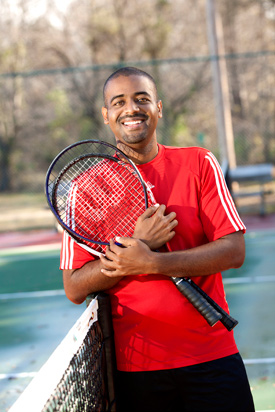 "I knew that I needed to change my life. I was unhealthy, and I wasn't pleased with the direction my life was taking. This surgery has been the greatest thing that ever happened to me. I feel like a new person. I have an incredible amount of energy and feel like I could just keep going and going.
Lisa Lost 115 lbs. Gained a Healthy Lifestyle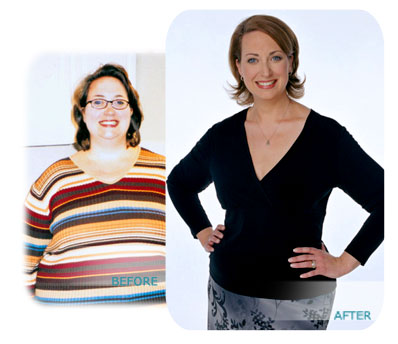 In struggling with my weight my whole life, I managed to diet my way to over 300 lbs. And that was with every combination of diet and exercise program around! At that weight, life was a constant struggle and I was very worried about my health. Even though I was young, I had high blood pressure, was borderline diabetic and suffered from constant lower back pain. Once I went to the patient seminar and got all the information, I immediately knew it was right for me. Since my surgery, I no longer have high blood pressure, high blood sugar levels or lower back pain!
Frequently Asked Questions
One of our bariatric surgeons answers some of your most frequent questions.
How long does the surgery take?
Most cases require about 2 hours of actual operating time, but this varies.
How long am I in the hospital?
Most patients remain in the hospital for two days for gastric bypass. Many adjustable gastric banding patients may go home the same day.
How long will I be out of work?
Many people find they are ready to return to work in two weeks. Some feel they can return earlier, some later.
Is there another treatment option for those who don't qualify for surgery?
Atrium Health's offers several outstanding options for those who don't need bariatric surgery. Our non-surgical weight loss options include a customized weight management program, and a non-surgical weight loss procedure, known as the gastric balloon procedure. Click here to learn more.
Which types of weight loss surgery are performed at Atrium Health?
We offer three procedures: adjustable gastric band, the gastric sleeve and the Roux-en-Y gastric bypass.
Why should I consider surgery at Atrium Health?
Our program is one of the few centers to be designated a Center of Excellence by the American Society for Metabolic and Bariatric Surgery. We have performed hundreds of successful bariatric surgeries and offer a full range of lifestyle and lifelong bariatric support programs.
What are the benefits of surgery?
Bariatric surgery can lead to massive weight loss. Long term, you can expect to lose a minimum of 50 percent of the excess weight and often much more. Along with increasing your lifespan, you'll find that your chances of serious complications from obesity are reduced dramatically.
Will my insurance cover bariatric surgery?
All insurance coverage is different, so this depends on your individual insurance plan. We will ask you to bring your photo ID and insurance card to one of our FREE bariatric information sessions. This will allow our insurance coordinator to review your insurance plan and assess your coverage before any surgery is scheduled.
What kind of foods can I eat after surgery?
Most people who have had a gastric sleeve or adjustable gastric band procedure can eat all the foods they enjoyed before the surgery, but in smaller portions.
Will I ever gain weight after surgery?
Obesity itself can cause biological changes within your body that can make you more susceptible to weight regain. But it's rare for you to regain all the weight you lost, and with proper nutrition and lifestyle changes, you should be able to keep your weight off for a lifetime.