The FOR ALL Conference is a can't-miss event with one mission: to build courageous leadership in uncertain times. For nearly 20 years, the FOR ALL Conference, presented by Atrium Health , has brought together some of the nation's sharpest thought leaders in diversity, inclusion and equity. Whether you are in healthcare, a tech startup or somewhere in between, this is a time when diversity has never mattered more. The demand to deliver innovative experiences to improve our collective status on diversity, inclusion and equity is crucial to success across all industries.
Convening in Charlotte, NC, attendees will hear talks from experts in the diversity space, including actor, author and activist Marlee Matlin, the only deaf person to have won an Academy Award. This year's agenda is designed to explore a range of topics, including unconscious bias, inclusive leadership, innovation, social justice, immigration, diversity perspectives in workforce and talent management decision-making, and much more.
The FOR ALL Conference has been the best kept secret in the diversity learning space. Now it's open for you to get in on the action.
Images From the 2019 Conference
Conference Theme: Courageous Leadership in Uncertain Times
Conference Objectives:
Enhance cultural competence skills in the workplace
Promote inclusive leadership principles in the work environment
Assess the impact of inequities in our communities and their root causes
Explore the importance of making global, national and local community connections
Examine innovative approaches to workforce diversity strategies
Explore best-in-class diversity, inclusion and equity practices
Conference Dates: Thursday and Friday, April 16-17, 2020. On the evening of Thursday, April 16, please join us for a reception at the NASCAR Hall of Fame.
Location: Charlotte Convention Center | Charlotte, NC
Hotel: Special hotel pricing has been secured at the nearby Westin Charlotte. Access the special discount available for attendees of The FOR ALL Conference.
Thursday, April 16/Day 1
KEYNOTES
Margaret Regan
How can individuals and organizations become more future fluent? What are the implications of artificial intelligence and bias? Margaret Regan, futurist and innovation guru, will take us on a journey that addresses the reality of global competition that demands cultural competence to operate around the world, and an inclusive culture that leverages the talents of diverse teams.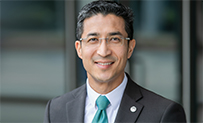 Rasu Shrestha, MD, MBA
As the landscape of healthcare continues to shift and transform, we are challenged to remain cutting-edge, while still cultivating the highest levels of empathy and compassion as we care for our diverse patient population. Courageous leadership in these times of change is key. Dr. Rasu Shrestha will share some strategies for transformational leadership and how it aligns with the mission of Atrium Health.
Women CEO Panel Discussion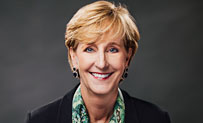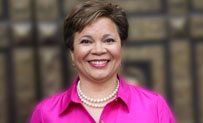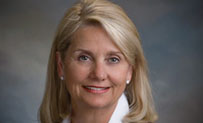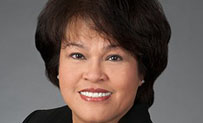 As we engage with this distinguished and diverse panel of women chief executives, this discussion will provide insights on the successes and challenges that women leaders encounter in the working environment and in their respective communities. Panelists include: Susan Devore, CEO, Premier; Hilda Gurdian, CEO, La Noticia; Vi Lyles, Mayor of Charlotte, NC; and Pat Rodgers, CEO, Rodgers Builders. Moderated by Dr. Ninfa Saunders, President and CEO, Navicent Health.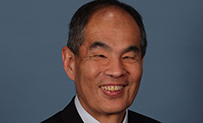 Steve Hanamura
Modeling inclusive behaviors consistently at very high levels is certainly an aspirational goal for many. Steve Hanamura demonstrates that this is not only attainable but can be achieved at extraordinary levels. His life and work are testaments to how one individual can truly make a difference in the lives of others – in ways that bring positive personal and organizational cultural change.
Friday, April 17/Day 2
KEYNOTES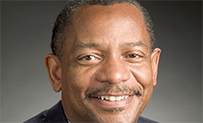 James Johnson, PhD
Demographic shifts and trends continue to impact our organizations, communities and society at large. Are we prepared for these winds of change? What are the ramifications for healthcare? Dr. James Johnson shares a wealth of information that will enlighten, challenge and provoke us to consider the impact of these demographic changes. We examine the decisions we will need to make in order to address the needs of our diverse patient population, as well as the needs of our present and emerging workforce.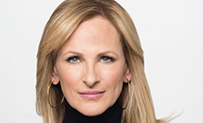 Marlee Matlin
An afternoon with Marlee Matlin! One of the most dynamic and inspiring speakers in the world, the Academy Award and Golden Globe winner will share the highs and lows of her Hollywood career and journey as an activist. Marlee Matlin also challenges us to advocate for inclusion, acceptance and access for all people and to endeavor to live a life without judgment of others.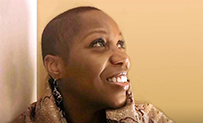 Bertice Berry, PhD
"When you walk with purpose, you collide with destiny. When you find destiny, you find peace." Defying stereotypes, generalizations and clichés, award-winning entertainer, lecturer and comedian, Dr. Bertice Berry will take us on an unforgettable journey of self-discovery, passion, humor and revelation. She will share her amazing story of finding her life's purpose. You will be inspired to do the same!
Friday, April 17/Day 2 (continued)
BREAKOUTS
In alignment with the Diversity & Inclusion Agenda for Atrium Health, the breakout sessions will reflect topics on Equity, Workforce Diversity and Community Intersections/Social Responsibility. Please select two sessions from the following tracks offered:
TRACK 1 Equity
Disabilities: Bridging the Inclusion Gap
Beth A. Butler, JD | Executive Director, Disability:IN North Carolina
Nearly everyone faces hardships and difficulties at one time or another. But for people with disabilities, barriers can be more frequent and have greater impact. The World Health Organization (WHO) describes barriers as being more than just physical obstacles. This session will discuss the bias and stereotypes that people with disabilities face; the challenges regarding appropriate accommodations and acceptance in work environments; and approaches to build and enhance a robust disability strategy that is inclusive for all team members in the work environment.
It's Time to Talk About Trauma
Nadia Khansa | Counselor, Over the Rainbow, LLC
Traumatic experiences can often leave individuals feeling isolated. After experiencing multiple traumatic life events, activist Nadia Khansa found a cathartic therapy in creating art. This session will address: the symptoms and types of trauma; the causes of trauma and its life cycle impact; trauma and violence; and meaningful and effective approaches to navigate successfully after traumatic events.
TRACK 2 Workforce Diversity
How to Win the War for Diverse Talent
Jackie Opollo, PhD, VP Nursing Talent Acquisition and Strategy, Atrium Health
Hiring, onboarding and retaining top-notch talent continues to be the foundation for any successful organization. What are the essential qualities needed for these talent management practices? What organizational structures and processes need to be in place that will foster and promote diverse talent? This session will provide strategies on how to invest, market and recruit diverse talent; assess present hiring practices; develop current diverse talent; tap into diverse pipelines; and build community partnerships.
The Power of Mentoring in Fostering Retention
Asha Rodriguez, VP, Operations, Atrium Health Cabarrus
Mentoring, and being the recipient of mentoring, is one of the most powerful tools for growth, development, stability and retention within an organization. If these seeds are planted effectively, the rewards are limitless! How can we elevate this practice for greater impact? This session will explore practical tactics to strengthen the mentor/mentee relationship; provide innovative perspectives on mentoring programs in organizations; and make the connection of mentoring with retention practices.
The Intentional Inclusionist®
Nika White, DM | Consultant, Speaker & Author
The strategic business imperative for diversity, inclusion and equity within organizations begins with purpose, action and a sustained leadership commitment to intentionality. Inspired by philosophies of leadership and inclusion, Dr. Nika White will provide information to help individuals become more intentional in how diversity and inclusion is understood and practiced at the individual level – and collectively – to change the way the entire world looks at human difference.
TRACK 3 Community Intersections/Social Responsibility
Panel on Immigration: Impact in Community
Elizabeth Garcia | Carolinas Medical-Legal Partnership Coordinator, Charlotte Center for Legal Advocacy
Brisa Hernandez | Senior Management Associate, Community Health and Faculty, Family Medicine, Atrium Health
Ruth Santana | Paralegal-Advocate, Immigrant Justice Program, Charlotte Center for Legal Advocacy
The intended message of Emma Lazarus' words inscribed on the Statue of Liberty is front and center in our present social and political discourse. This session will provide opportunities to: unearth the myths and truths about the state of immigration in our country and community; examine immigration as a social determinant of health; and present resources and tools to enhance knowledge and competencies on this topic.
Liberty & Justice for All?
Elisa Chinn-Gary | Mecklenburg County Clerk of Superior Court
Inequities in our justice system still prevail. The scales are unbalanced based on diversity dimensions such as race, gender, sexual orientation or socio-economic standing This session will provide information on these inequities that exists, the healthcare connection and community impact, and approaches we can take to become advocates in this arena.
What's In the Ground? Digging into Stories, Histories, and Healing
Greg Jarrell | Co-founder & Chief Door Answerer, QC Family Tree
Every place has stories. This session will explore the dynamics, history, successes and tragedies of one Charlotte neighborhood through the eyes of author, minister, activist and saxophonist, Greg Jarrell. Though neighbors there face significant economic and political barriers, they still thrive. By digging into the stories and histories of this one place, Jarrell will guide participants into developing trauma-informed understandings of their own places of life and work. Such understanding is necessary for healing, and for us to build connections and belonging in our respective communities.
Earn Education Credit Hours for Attending The 2020 FOR ALL Conference
As an independent chartered chapter of the American College of Healthcare Executives, Greater Charlotte Healthcare Executives is authorized to award 5.0 hours of ACHE Qualified Education credit toward advancement or recertification in the American College of Healthcare Executives.
Participants in this program who wish to have it considered for ACHE Qualified Education credit should list their attendance when they apply to the American College of Healthcare Executives for advancement or recertification.