Between hiking, camping and other outdoor activities that might require you to spend time in wooded areas, contracting a rash from poison ivy or poison oak can often pose a risk. The good news? These plants aren't actually poisonous. Instead, the symptoms you're feeling is an allergic reaction caused by an oil found within these plants. David Cosenza, MD, medical director of virtual care at Atrium Health shares answers to some of the most common questions that he receives about poison ivy and poison oak and discusses the best practices to treat it.
Question 1: What do these plants look like and how can you prevent exposure?
Answer 1: Poison ivy (photo 1) can grow on a vine or shrub and is characterized by three spoon-shaped glossy leaves, with smooth or tooth-like edges. Similarly, poison oak (photo 2) usually has three leaves and grows on a shrub or a vine. These leaves have rounded, deep tooth-like edges around each leaf. Prevention is best by avoiding contact with the plants when possible. Wearing protective clothing is also helpful and this includes long sleeves, pants, and gloves. Washing off the skin within 30 minutes is recommended for any known or suspected contact.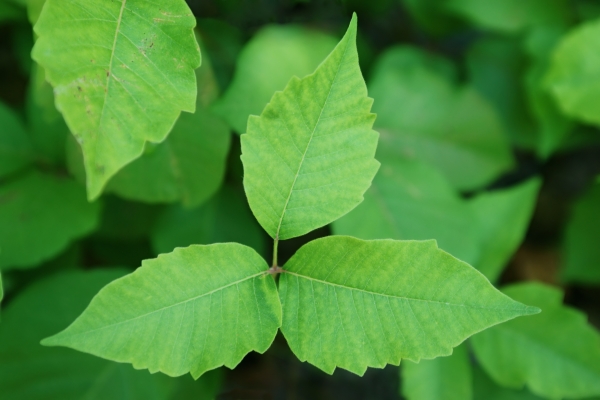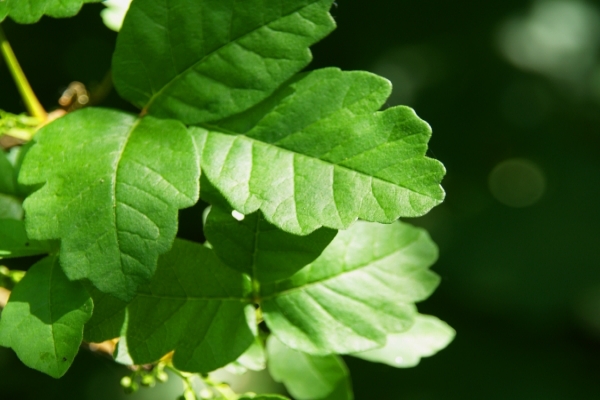 Q2: How does someone get a poison ivy or poison oak rash?
A2: Contact of the skin with the oily resin called urushiol. This oil is found in the leaves, stems, and roots of poison ivy, oak, and sumac. The oil is generally released when the plant is damaged. The oil is quite hardy and can be active for over one year. Not all individuals are allergic to this oil so not everyone who comes into contact with it will react and get a rash.
Q3: What are the signs and symptoms of poison ivy or poison oak?
A3: Generally, the reaction starts within 1-2 days of contact with the oil and those affected may experience redness, itching, blistering, and swelling of the skin. If inhaled, it can cause some difficulty breathing. The reaction usually lasts for 2-3 weeks before symptoms subside.
Q4: How and why do these plants cause reactions?
A4: The oil is an indirect irritant to the skin and causes an immune response that results in the symptoms and rash.
Q5: What are the treatment options?
A5: Small or localized reactions can be treated with a topical steroid such as hydrocortisone, but these should not be applied to the face, armpits, or genitalia. Calamine lotion and oral antihistamines (Claritin, Zyrtec, or Allegra) can be used to help with the itching. Cool wet compresses can also be used. For more severe reactions, an oral steroid course (usually for 2-3 weeks and in a tapered fashion) may be prescribed.
Q6: What to do if you've been exposed to poison ivy or poison oak?
A6: Wash off any exposed skin with soap and water within 30 minutes. Clothing should be washed in warm soapy water as well as the oil may be found on the clothing too. Gloves should be used to handle the clothing to avoid contaminating the skin while handling the clothing.
If you experience trouble breathing or swallowing and feel you need medical attention, you can find care through virtual visit or you can visit one of our 31 Urgent Care locations .