Over the past nine months, many people have told Katie Passaretti, MD, medical director of infection prevention at Atrium Health, that they were hesitant to receive the COVID-19 vaccine because it didn't have full approval from the Food & Drug Administration (FDA).
On August 23, the FDA gave full approval to the Pfizer-BioNTech COVID-19 vaccine for individuals 16 and older. Prior to that, all COVID-19 vaccines had been approved under Emergency Use Authorization (EUA) as a public health measure.
"This is great news," Dr. Passaretti said. "Hopefully, the full approval will help some people's comfort level and help us increase our vaccination rate, which really continues to be essential for our communities right now."
"We're continuing to see that we're at a very dangerous point in this pandemic, with hospitalizations and cases still on the incline," she said. "This news was much anticipated by a grateful crowd of infectious disease specialists and healthcare workers."
Confidence never waned
Dr. Passaretti said the FDA's full approval builds upon the confidence from its emergency-use approval. Large-scale trials for the Pfizer vaccine, with tens of thousands of individuals, looked at the vaccine's efficacy and safety. Those initial trials showed that the vaccine was highly effective and highly safe.
"A lot goes into Emergency Use Authorization," she says. "Since then, we've continued to get more and more information about the vaccine, and those initial trials continue to be supported with real-world data continuing to show that vaccines are safe and effective. Between those trials and others over the last several months, the vaccine meets the criteria for being fully approved. This approval process takes place for all medications and vaccines."
While full approval has been granted for those over the age of 16 to get the Pfizer COVID-19 vaccine, Moderna, Johnson & Johnson and Pfizer for ages 12-15 continue to be recommended under EUA as alternative safe and effective options.
"While millions of people have already safely received COVID-19 vaccines, we recognize that for some, the FDA approval of a vaccine may now instill additional confidence to get vaccinated," Dr. Woodcock said in a statement. "Today's milestone puts us one step closer to altering the course of this pandemic in the U.S."
The fight
against COVID-19
rages on
Institutions like the military, corporations, hospitals, and school districts – some of which previously stated they were waiting for full FDA approval – quickly announced vaccine mandates for their employees after the news. Dr. Passaretti said there's good reason, and she fully expects more institutions to follow suit.
"We are continuing to see the impact of the Delta variant in increased cases and hospitalizations," Dr. Passaretti said. "We know that vaccines continue to be highly effective in protecting against severe disease. The people who are crowding our hospitals, greater than 90% are unvaccinated."
"The way we keep our healthcare system functioning and taking care of everyone who comes through our doors, is to prevent more hospitalizations and deaths from COVID," she said. "And vaccines continue to be exceptionally good at that."
Opinions vary on how many unvaccinated people used full FDA approval as their reason for hesitancy, and there's no consensus on how many might change their stance now. But with the Delta variant as the dominant strain in the U.S., medical professionals stress the importance of vaccination as the best protection against COVID-19. Recent data shows that with the Delta variant, individuals who are unvaccinated are four times more likely to be infected than those who are vaccinated, and 15 times higher risk to be hospitalized or die if unvaccinated.
Reinforcing through
re-
education and support
As a healthcare worker, Dr. Passaretti said she and her colleagues hope more people are encouraged to be vaccinated. There are ample opportunities at Atrium Health sites and many other sites elsewhere. "We have way more appointment slots than we have people waiting to get vaccinated," she said.
As to whether people used full FDA approval as an excuse to hesitate, or honestly believed the final stamp was necessary, Dr. Passaretti said it's probably a mixture. Even so, there should be a subsequent increase in vaccinations.
"I don't know if it will take care of everyone who in the past couple of months told me they were waiting for full approval," she says. "Maybe some will move on to another reason for not getting vaccinated. But we'll continue to reinforce, re-educate, and support as we gradually chip away at achieving better protection for our community."
"Every person vaccinated is a step in the right direction. No matter what, some additional people will get vaccinated because of this news. And every person vaccinated is a good thing."
Vaccination continues to be the best way to overcome this pandemic. If you still haven't been vaccinated, please reconsider. Your family needs you, your friends need you, our healthcare workers need you – our community needs you.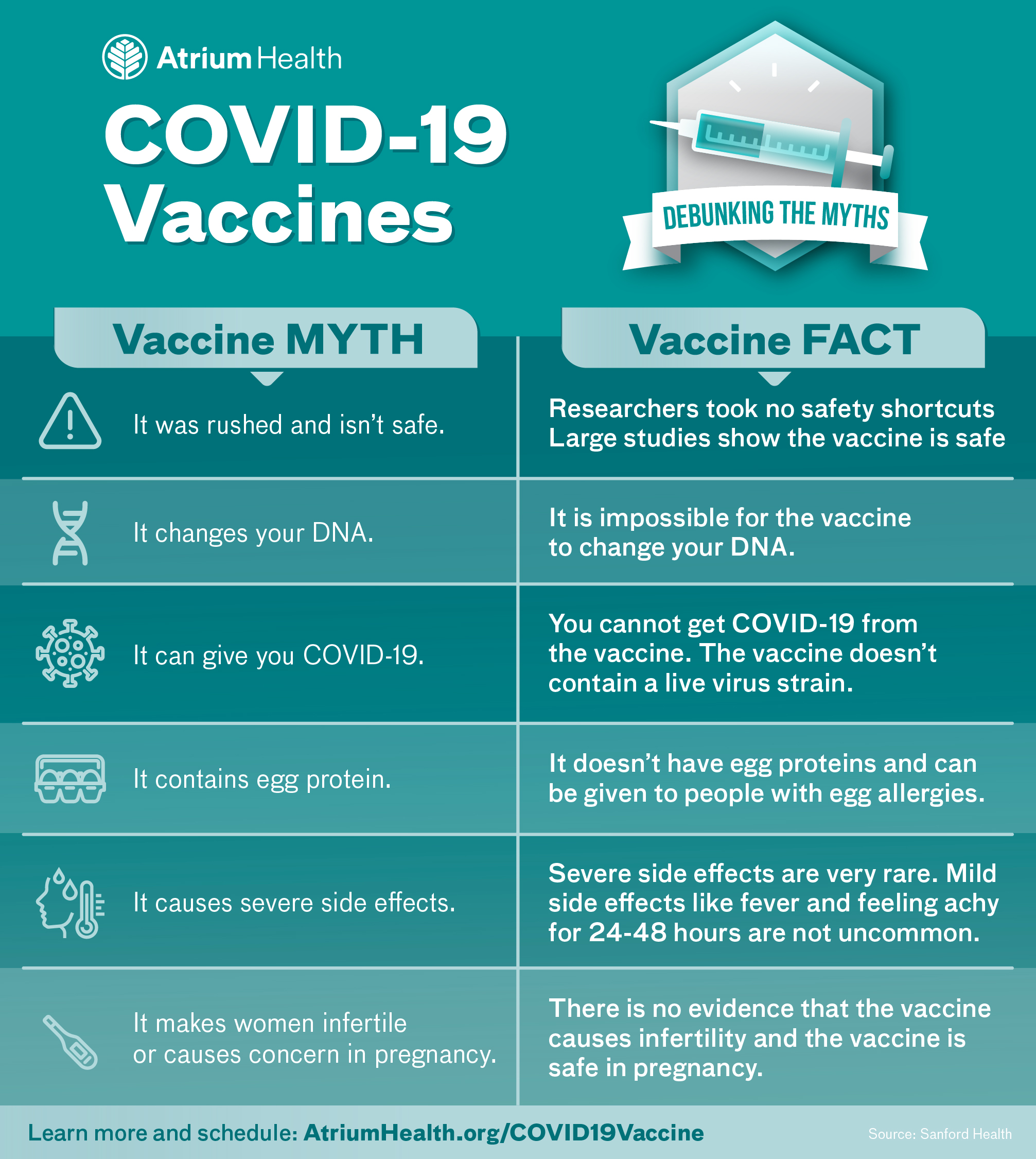 Learn more about the vaccine and where to schedule your vaccination.