For Richard White, MD, chief of the Division of Surgical Oncology, endowed professor of surgery, co-director of the Barbara Levine Breast Center and co-director of the Cutaneous Malignancy Program at Atrium Health Levine Cancer Institute, surgical oncology isn't just a profession: it's a calling. Dr. White's mother was diagnosed with breast cancer in 1979 at age 47, and his father died from melanoma. This experience inspired Dr. White to pursue surgical oncology.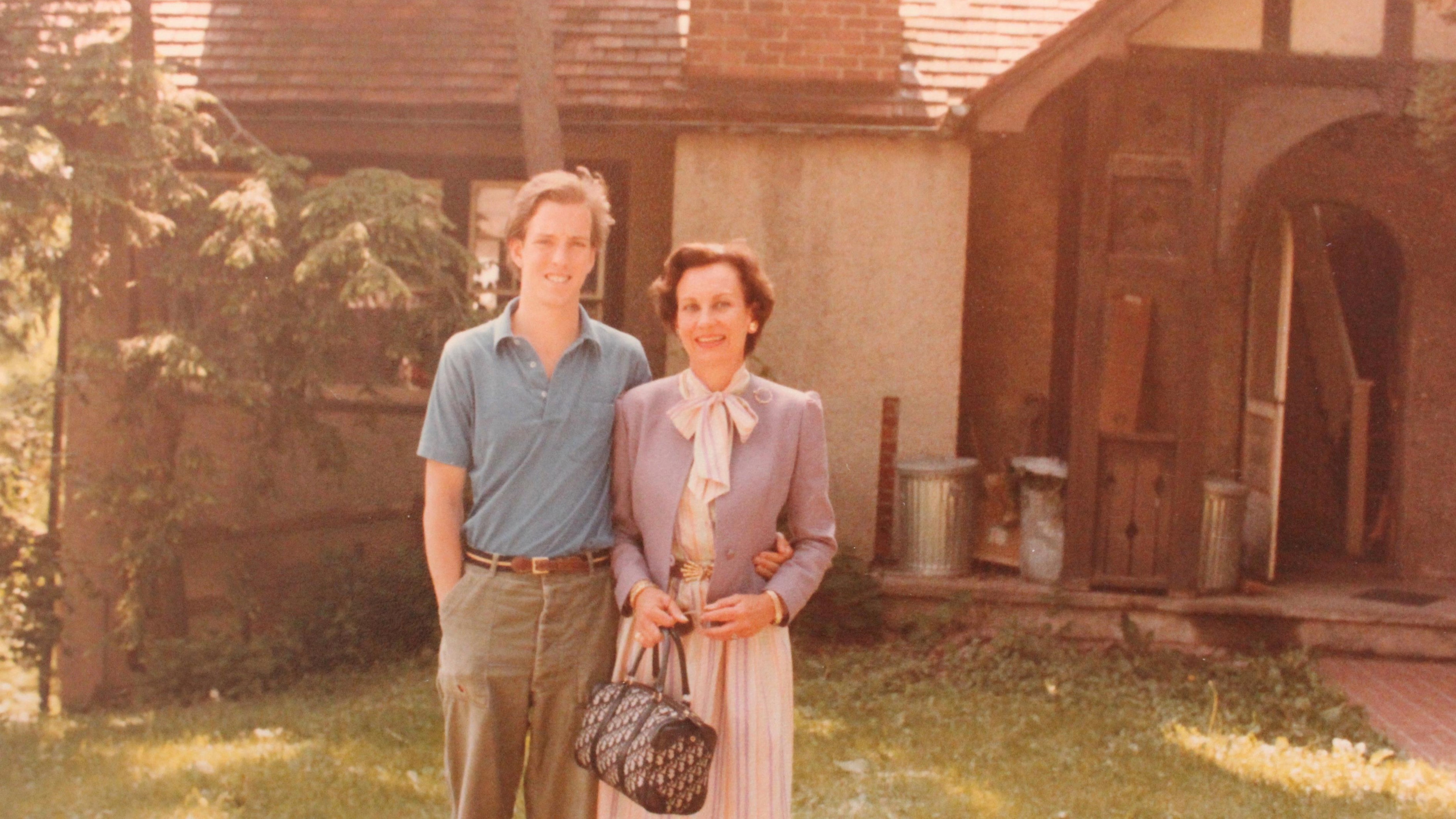 Dr. Richard White with his mom.



Dr. Richard White's dad.

"I think about my parents all the time," he says.
Since he began his career, Dr. White has witnessed firsthand just how much breast cancer care has evolved since his mother underwent treatment.
Breast cancer treatment in 1979
When Dr. White's mother discovered a breast lump, she went to see a well-known breast surgeon in New York. The surgeon told her he would remove the lump and, if it was cancerous, remove her entire breast and most of the lymph nodes under her arm.
"He removed the lump, which was a little smaller than a golf ball," says Dr. White. "Then he removed her entire breast and most of her lymph nodes, in what's called a modified radical mastectomy. They didn't discuss reconstruction. They also didn't provide counseling on how to care for her arm to prevent lymphedema." They did not have any medications to improve survival.
He notes that his mother was in the hospital for nearly a week after her surgery.
"Today, women with the same diagnosis as my mother would have a lumpectomy and sentinel lymph node biopsy, which is a breast conservation procedure done on an outpatient basis," says Dr. White. "So, instead of having a 30 to 50% risk of a swollen arm for the rest of her life, she would have had a 5 to 8% chance."
Fortunately, despite the lack of guidance and treatment options at the time, Dr. White's mother recovered and lived to be 85 years old. Looking back, he sees how much better her treatment experience would be today.
Screening mammography saves lives
Dr. White says his mother's type of cancer had a 30 to 40% mortality rate at that time. He notes that this is vastly different from breast cancer mortality rates today, thanks to screening mammography.
"What happens today is when women get screening mammograms on a regular basis, we can usually detect breast cancer when it's the size of a fingertip," he says. "Particularly for women who are over age 50, the average survival for someone who has their breast cancer identified by a mammogram is more than 90%."
Individualized treatment for each breast cancer patient
Women today receive their diagnosis before they go to the operating room, says Dr. White. The oncology team also determines if the cancer is estrogen receptor-positive, progesterone receptor-positive or HER2-positive. This testing is important because it informs the treatment process.
Women today also undergo genetic counseling and testing and have breast reconstruction options.
Following surgery, Dr. White says women meet with their surgical oncologists to have in-depth conversations about reducing cancer recurrence. They may discuss options like:
Radiation therapy for the breast and nearby lymph nodes, which can reduce the risk of recurrence by 65%
Hormonal therapy, which can reduce the risk of recurrence by 50%, with an overall survival improvement of about 35%
Chemotherapy, if appropriate
Identifying HER2-positive breast cancer
Another major breakthrough is the identification of HER2-positive breast cancer. In 1979, researchers hadn't yet identified this type of cancer.
HER2 is a protein found on the outside of all breast cells. When breast cancer cells have higher than normal levels of this protein, the cancer is called HER2-positive. While these cancers tend to be more aggressive than other forms of breast cancer, they respond well to drugs that specifically target the HER2 protein.
"Women with HER2-positive breast cancer had 20% worse outcomes until we discovered drugs like Herceptin and pertuzumab," says Dr. White. "When we administer these drugs along with chemotherapy, those women do just as well as anybody else."
Sparing women with breast cancer from chemotherapy
Dr. White's colleague Gary Frenette, MD, PhD, a hematologist and medical oncologist at Levine Cancer Institute and cancer survivor himself, says another significant advance in cancer care is a test called Oncotype DX. This genomic test measures the activity of tumor genes and can indicate how likely a cancer is to grow and respond to treatment.
"The tests tell us your risk of cancer recurrence and the relative benefit of chemotherapy," says Dr. Frenette. "About 70% of patients we were giving chemotherapy to derived no benefit."
Years later, this test has spared approximately 1.4 million women from unnecessary chemotherapy, he adds.
"In 2001, the National Cancer Institute released a consensus statement that said all breast cancer patients with tumors over 1cm in size should be given chemotherapy, regardless of whether they were pre-menopausal, post-menopausal or estrogen receptor-positive or -negative," says Dr. Frenette. "Now we know that not all women benefit from chemotherapy. At the time, we had no way of determining what each person's benefit from chemotherapy was. All we could use was demographics, such as their age, size of the tumor and whether the lymph nodes were involved."
Improvement in chemotherapy
If a patient requires chemotherapy, the treatment has vastly improved since his mother was treated, says Dr. White.
"All chemotherapy is done on an outpatient basis," he explains. "We now have anti-nausea medications that make it possible for women to miss just a limited number of days from work, if any at all."
The importance of clinical trials
Dr. White credits clinical trials for the vast improvement in breast cancer treatment and survival outcomes.
"If we didn't have trials, we'd be doing the same treatments that my mother had in 1979, where they removed her breast and lymph nodes and hoped for the best," says Dr. White. "Fortunately, we're now a long way from that."
Clinical trials can also benefit the participant: "We know that people who participate in clinical trials actually do better than the general population," he says.
A focus on overall wellness during cancer treatment
Oncologists today also emphasize overall well-being during the cancer journey. Dr. Frenette encourages his patients to seek nutrition and mental health counseling as part of their cancer care plan. Patients also receive guidance on preventing or treating lymphedema.
"By paying attention to nutrition, exercise and mental well-being, you can optimize your response to treatment. keep yourself as healthy as possible," says Dr. Frenette.
A shift in perception
Dr. White says the perception of breast cancer has also shifted dramatically since his mother's diagnosis.
"When I first started my career, people viewed breast cancer as a death sentence," he says. "But now they view it as a challenge that can be overcome."
Learn more about breast cancer care at Levine Cancer Institute.