As many people across the Carolinas and Georgia were ringing in the new year with champagne toasts and noise makers, the sweet sound of precious life was filling maternity wards across many Atrium Health hospitals.
Our first baby of 2023 was born at Atrium Health Cleveland at 12:09 a.m. Parents Kelley and William Patterson are excited to welcome their first child, baby Chance, weighing 6 pounds 14 ounces.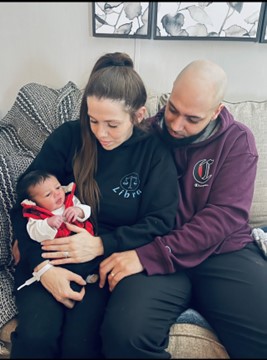 A few hours later, at 2:30 a.m., Amanda and Clint Bishop welcomed baby boy Tyson, weighing 6 pounds 8 ounces, at Atrium Health Carolinas Medical Center in Charlotte.
"We were very excited, we were not expecting a New Year's Day birth," said Amanda, as she held baby Tyson in her arms. "He's making waves already, so we'll see what the rest of his life is like."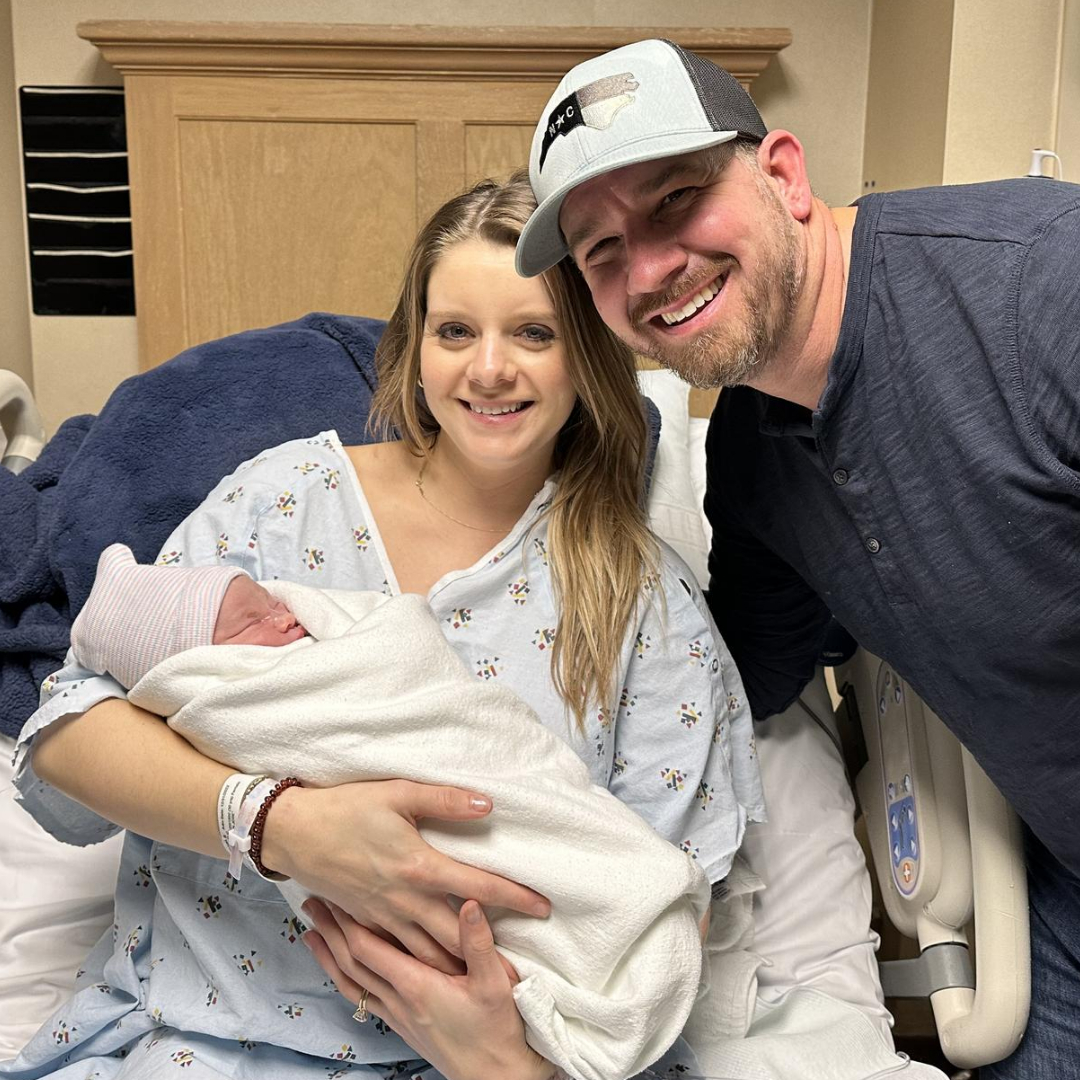 Northwest of Charlotte, in Lincolnton, Anna Gabriella holds Theodore Guy Merola, as Dad Madison looks on. Baby Theodore was born at 1:13 a.m. at Atrium Health Lincoln.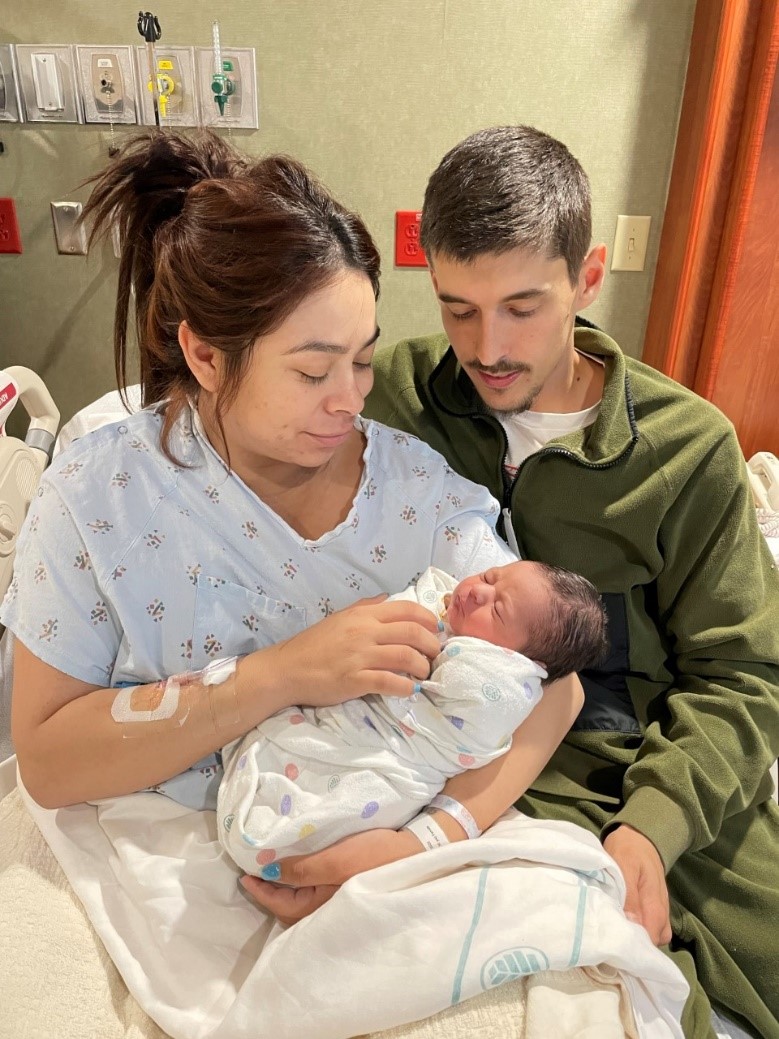 Over at Atrium Health Wake Forest Baptist High Point Medical Center, Breu Breedlove was born at 4:33 a.m., weighing in at 6 pounds, 14 ounces. New parents Madelyn and Tanner Breedlove were overjoyed by their new bundle of joy.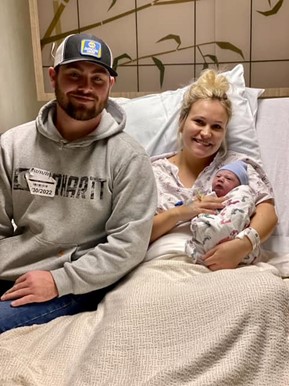 At Atrium Health Cabarrus, baby Evelyn "slept in" until 9:05 a.m., New Year's Day, when mom Hailey Whitley welcomed her 6-pound, 13-ounce baby girl into the world.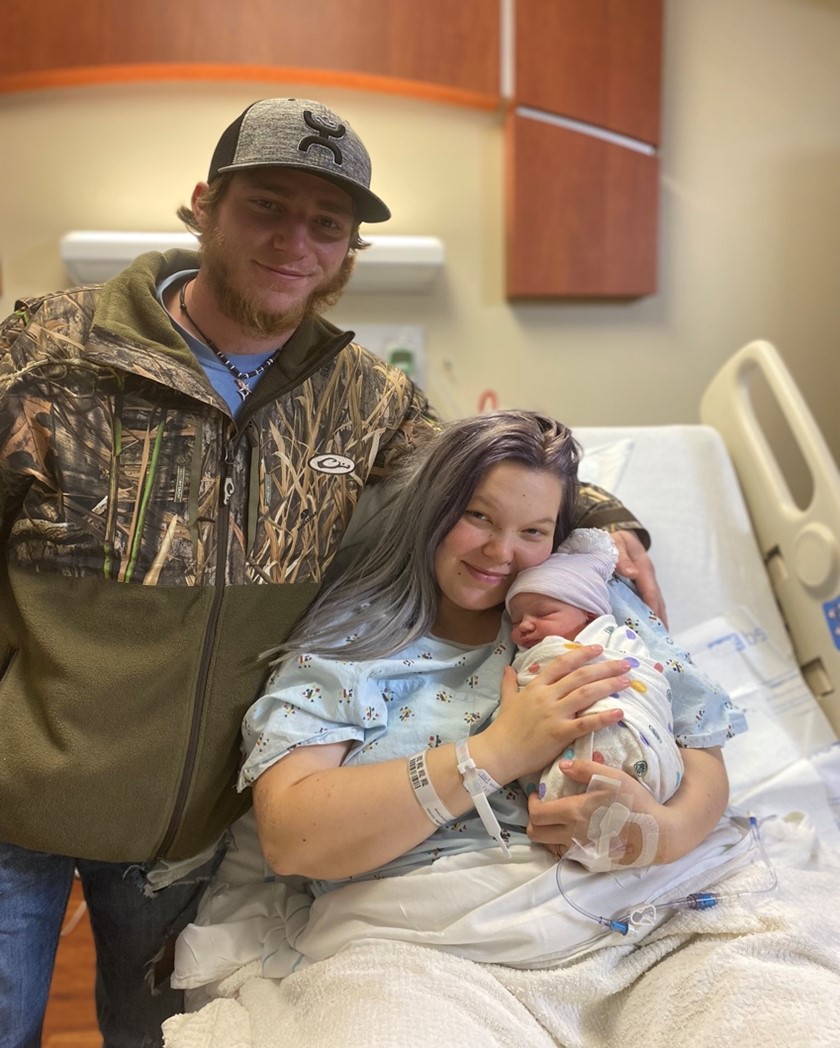 In Rome, Georgia, Kristin Fricks and Cody Ball welcomed their daughter into the world. Kahlia Angel Ball was the first baby born New Year's Day at Atrium Health Floyd Medical Center. Kahlia weighed in at 7 pounds, 5 ounces and is 19.5 inches long. This is their second child!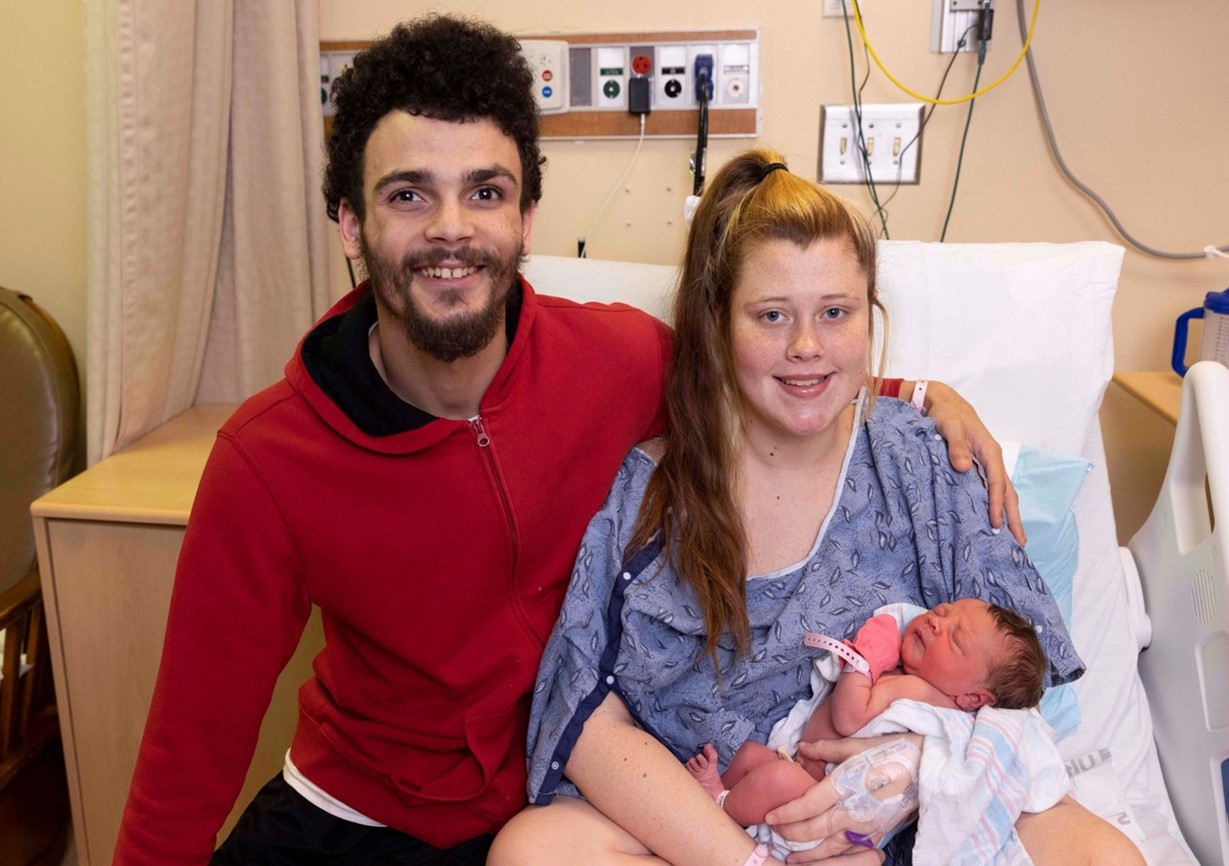 At Atrium Health Navicent Family Birth Center, baby Amalia made her entrance at 2:12 a.m. to her proud parents Julie and Andrew Gordon, both from Macon, Georgia.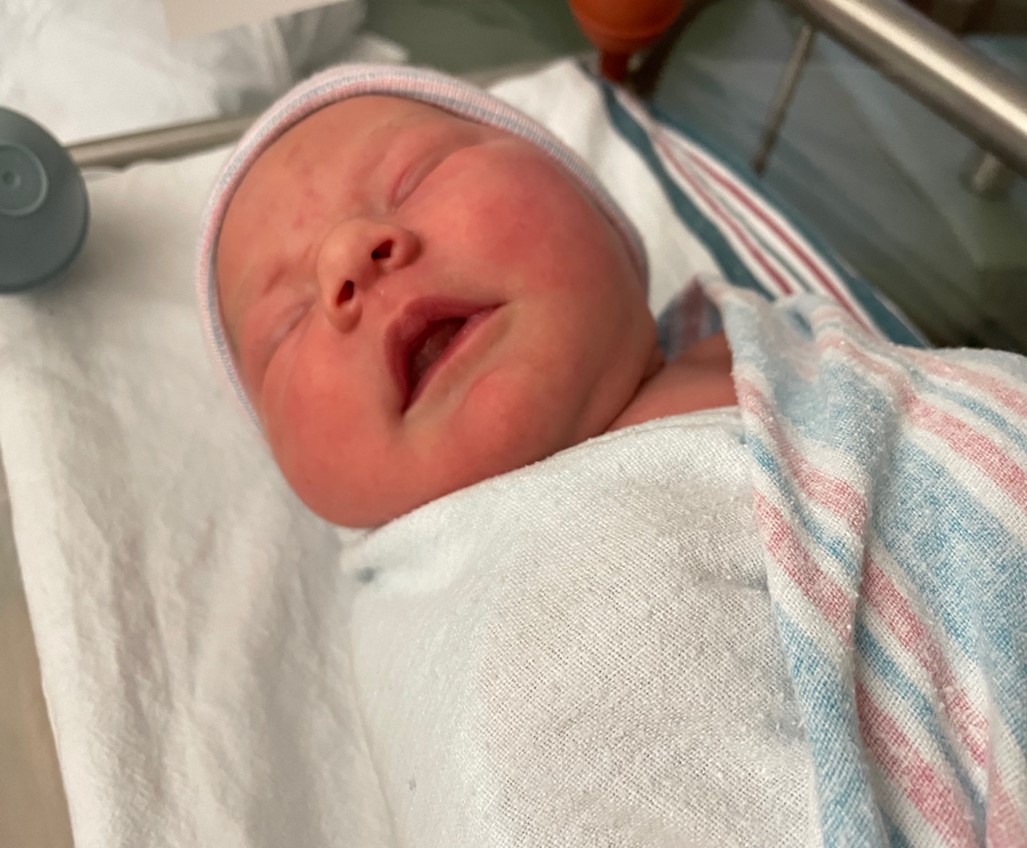 Join us in congratulating and welcoming all New Year's babies. We send a special thanks to all Atrium Health maternity staff and providers who dedicate their life to helping welcome new bundles of joy into their world each and every day!