Skip Navigation
Weather Alert:
Some locations may be closed or opening late.
View a list of our closings and delays
.
COVID-19 cases are rising.
Find information about testing
and visit our
COVID-19 Resource Center
for more updates.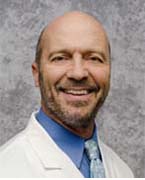 Medical Director, Neonatology
Levine Children's Hospital
A clinical expert and published researcher, Dr. Fisher is in charge of the Pediatric Specialties Care Division in neonatology. He also serves as chairman of the Perinatal Quality Assurance Committee and the director of Neonatal Database Systems for Atrium Health. With almost 30 years of experience training other pediatric specialists, Dr. Fisher is clinical professor of pediatrics at the University of North Carolina School of Medicine.
EDUCATION
Medical school
Medical College of Virginia
Residency
Medical College of Virginia
Specialty: Pediatrics
Fellowship
University of Connecticut
Specialty: Neonatal-perinatal medicine
BOARD CERTIFICATIONS
American Board of Pediatrics
American Board of Pediatrics – Neonatal Perinatal Medicine