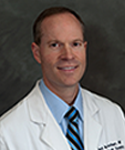 Vice Chair of Clinical Affairs

Kent W. Kercher, MD, FACS, is chief of Minimal Access Surgery and director of the CMC Adrenal Center. He has been honored by Atrium Health with the Surgical Professionalism Award in the Department of Surgery, along with being named to the "Top Doctors" list by Charlotte Magazine. Dr. Kercher also fills the co-director roles for Atrium Health's CLASP and Carolinas Hernia Center.
Previously a University of North Carolina School of Medicine clinical professor of surgery, he received a Doctor of Medicine with distinction from the school. Dr. Kercher has also previously been a published co-author in The American Surgeon journal.