Visitor Restrictions Update:
We're continuing to ease some of the visitor restrictions, while ensuring COVID-Safe standards are in place.
Learn more
.
By Vishwa S. Raj, MD and Terrence M. Pugh, MD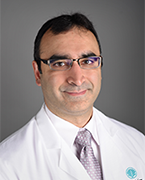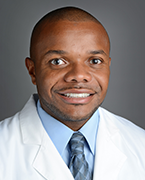 Over the past two decades, many cancers have evolved from terminal diagnoses to chronic or curable conditions. Patients with these cancers often have significant rehabilitative needs and spend weeks in the hospital after acute care has ended. This raises a challenging question: What's the most efficient way to care for patients who still need medical supervision, but don't need acute care?
At Carolinas Rehabilitation, we've found that inpatient rehabilitation facilities (IRFs), skilled nursing facilities (SNFs) and long-term care hospitals (LTCHs) are part of the answer. These facilities deliver medically-supervised cancer treatment, as well as the physical therapy, occupational therapy and/or speech therapy that cancer patients need – at a much lower cost.
In fact, we published a 2018 paper in the American Journal of Physical Medicine and Rehabilitation that offers a roadmap of how inpatient rehabilitation can help your patients now – and play an integral role in oncology care's future.
Which Inpatient Rehabilitation Option Fits Your Patient?
The appropriate inpatient rehabilitation setting is determined partly by a patient's medical supervision and rehabilitation needs:
IRFs can meet medical and functional needs, by providing therapy services plus physician supervision for patients who require less medical oversight. These facilities have shown many benefits for cancer patients, including statistically significant improvements in Functional Independence Measure scores.
SNFs are an option when patients can't tolerate the intensity of therapy at an IRF, and have medical supervision needs that can be satisfied by a clinician rounding three times a week. SNFs typically deliver 60 to 90 minutes of rehabilitation therapy per day, and can deliver more intensive therapy when warranted.
LTCHs focus on medically complex conditions, including cancer and its comorbidities. LTCHs are a match for cancer patients who need significant medical attention and have medical needs that outweigh their ability to participate in therapy.
How to Navigate Complex Regulations
Now for the not-so-good news: Inpatient rehabilitation is governed by regulations that can be hard to navigate, especially when you're referring cancer patients. Here are three examples:
Sixty percent of IRF patients must have 1 of 13 compliant diagnoses – which don't include cancer. But appropriate coding can overcome this. For example, brain tumors can be considered nontraumatic brain injuries. Cancer patients can also be accommodated under the 40 percent of noncompliant diagnoses.
At SNFs, treatments like radiation or chemotherapy can make costs exceed Medicare reimbursement allowances. Still, these facilities might accommodate more cancer patients as legislative changes alter the overall patient mix.
Regulations governing LTCHs are particularly stringent, which means only a select population of cancer patients can access these facilities.
Cost-Effective Care
Nonetheless, there's a reason to be optimistic: Inpatient rehabilitation is a more cost-effective way to deliver post-acute care. This creates incentives to embrace it as we move toward value-based healthcare delivery.
For example, consider a scenario where a payer specifies a fixed fee for caring for a cancer diagnosis. Healthcare systems could use acute care to address patients' immediate medical issues, and then transition them to inpatient rehabilitation. This could destress hospitals, improve patients' performance status, and decrease comorbidities in ways that reduce readmissions.
Help Us Shape the Future of Cancer Rehabilitation
Here at Carolinas Rehabilitation, we're leading a conversation not only about inpatient rehabilitation, but about how to structure the oncology continuum as cancer patients live longer. We think our paper is an important start to this conversation, and we're excited to trade ideas with you about inpatient rehabilitation – and the future of care.
To learn more, read our paper or email Dr. Raj at Vishwa.Raj@AtriumHealth.org or Dr. Pugh at Terrence.Pugh@AtriumHealth.org.