Visitor Restriction Alert:
Due to flu and coronavirus, expanded visitor restrictions are now in place.
Learn More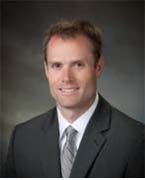 Medical Director, Pediatric Neurosurgery
Levine Children's Hospital
An internationally trained neurosurgeon, Dr. Wait leads the division of pediatric neurosurgery, which treats the full spectrum of pediatric neurosurgical disorders. He specializes in brain and spinal cord tumors, cerebrovascular disease, epilepsy surgery, neurotrauma, peripheral nerve surgery and endoscopy – for which he trained with Dr. Charles Teo, a pioneer in endoscopic techniques. A practicing neurosurgeon, Dr. Wait has more than 40 peer-reviewed research publications.
EDUCATION
Medical school
East Carolina University
Residency
Barrow Neurological Institute
Specialty: Neurological surgery
Fellowships
National Institutes of Health
Specialty: Clinical research
St. Jude Children's Hospital/Le Bonheur Children's Hospital
Specialty: Pediatric neurosurgery
Barrow Neurological Institute
Specialty: Complex spine enfolded fellowship; stereotactic radiosurgery and epilepsy enfolded
Centre for Minimally Invasive Neurosurgery
Specialty: Minimally invasive and neuro-oncologic surgery
Other education
Internship
Good Samaritan Regional Medical Center
Specialty: General surgery
BOARD CERTIFICATIONS
American Board of Neurological Surgery