Atrium Health Union has exceptional care for both moms and babies.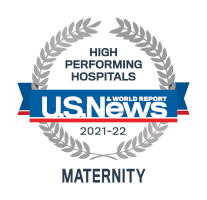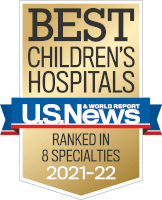 We're recognized among the nation's best maternity centers by U.S. News & World Report, for our safety and expertise. After delivery, Atrium Health Levine Children's providers care for your newborn. They're backed by the region's most awarded children's hospital, with 8 U.S. News & World Report-ranked pediatric specialties – including neonatology.
From the first contraction to the first trip home, have peace of mind knowing you and your baby are getting the support you deserve.
Providing high-quality maternity services and pediatric care in a family-centered environment, Atrium Health Union's state-of-the-art Women and Children's Center offers personalized healthcare experiences for women and children of all ages.
Here's what you can expect during your stay:
Custom-designed suites for labor, delivery and after your baby is born, with flat-screen TV, mini fridge, private bathroom and overnight accommodations for families
Specialists with our Levine Children's Hospital, including hospitalists and neonatologists
Expert physicians with Union OB/GYN and other practices
Special care nursery staffed by board-certified neonatologists with private family-bonding rooms for babies needing extra care
Separate entrance for moms-to-be and families
Cozy family-style waiting lounge with fireplace, bistro, internet café and children's play area
Lactation center offering breastfeeding guidance during and after your stay, including in-room consultations
Specialty retail shop with gifts and supplies for new mothers and babies
Child Birth Classes
Atrium Health Union offers a variety of support groups and education for you and your family including breastfeeding basics, infant safety and childbirth preparation. Call 980-993-7664 to learn more.
Well-Baby Nursery
We support a family-centered environment for our moms and newborns. Rooming-in is encouraged for our families. Our staff members are NRP (Neonatal Resuscitation Program) certified, so you can rest easy knowing your newborn is in good hands.
Special Care Nursery
Our Special Care Nursery cares for babies who need medical monitoring and specialized services that are not available in the well-baby nursery. We regularly care for babies who are born prematurely or at a low birth weight. We are staffed 24 hours a day by board-certified neonatologists, nurses and respiratory therapists. State-of-the-art ventilation equipment is available for babies whose lungs aren't mature and special enclosed beds called isolettes are used for infants who need a carefully controlled environment.
Pediatric Hospitalists
We want the hospital to be a place where kids and their families feel safe and supported. When your child stays at Atrium Health – Union, they'll be looked after by one of our specialized pediatric hospitalists. These are doctors who work only in hospitals and bring the highest level of children's care right to your community.
In addition to offering personalized, expert care, all of our pediatric hospitalists are affiliated with Levine Children's Hospital. This means you have immediate access to LCH's specialists and resources, if needed.
Your child's health is our top priority. From the moment they arrive to after they're back home, you can always feel confident knowing your family is in the best hands.