Atrium Health Specialty Pharmacy Service is here to work for you. We offer numerous support services linked to high-cost medications for complex diseases and therapies, including but not limited to:
Asthma
Crohn's Disease
Growth Hormone Deficiency
Hematology and Blood Cell Deficiency
Hemophilia and Bleeding Disorders
Hepatitis B
Hepatitis C
Human Immunodeficiency Virus (HIV)
Infertility
Multiple Sclerosis
Oncology
Psoriasis and Psoriatic Arthritis
Pulmonary Arterial Hypertension
Rheumatoid Arthritis
Transplant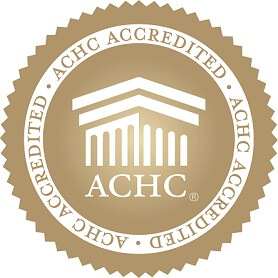 We are Part of Your Care Team
Our pharmacists work solely with specialty patients. As a part of your care team, we'll teach you about your medicines as well as monitor them to make sure they work as well as possible. To help you get the most out of your care, we offer various medicine programs that can help you safely finish your treatment, often with better results, even as your needs change.
So, leave it to us to help you manage your special medicine needs, find medicines at the lowest cost and make sure you get your medicines in the exact way your doctor prescribes them.
Contact us for more information.
Shipping
No matter where you live, we will get your medicines to you when you need them, and at no extra cost. You may choose to pick up your medicine or have it shipped to a location convenient for you. Medicines get shipped via overnight mail to every state except Alaska and Hawaii. Our unmarked, temperature-controlled packages also can be shipped to your workplace or doctor's office.
Medicines also can be picked up in person at the pharmacy location at Carolinas Medical Center.
Paying for Your Medicines
Bills for specialty medicines sometimes can be scary, if not unclear. That's why we've made it part of our goal to get you the most out of your healthcare dollar. Contact us for details about how we can help you find other resources, beyond insurance, to help pay for medicines.
For Physicians