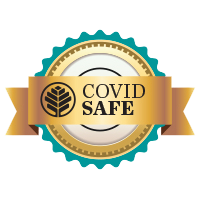 Safety and Appointment Updates
Whatever your medical needs are, we're here for you – with COVID-Safe care. We're setting the national standard with innovative safety measures, so you feel comfortable and confident each time you visit. See what we're doing to keep you COVID-Safe.
To schedule an appointment, call your doctor's office or 704-302-9241. We'll help you decide if your next visit should be in person, by phone or a video chat. Follow these setup instructions before your first video visit.
In a medical emergency, go to an emergency room or call 911 right away.
Sports injury? Mysterious neck pain? At Atrium Health, we treat a range of spine, muscular and sports-related conditions for adolescents, adults and seniors. Our integrated network of experts combine the services of board-certified sports medicine, interventional spine and physical medicine specialists into one comprehensive program. And access to care is never far from home. We'll schedule you for an appointment within one business day (or even sooner) at one of our convenient locations.
New Physician Spotlight
Eric Warren, MD, is passionate about restoring function to his patients and helping them reach their goals. With renowned expertise in non-surgical treatments, Dr. Warren is ready to care for patients in Union County with the latest approaches in sports medicine. You can find him practicing at Sports Medicine & Injury Care – Union West.
Common Sports/Spine Injuries and Conditions:
Muscle strains
Joint sprains and pains: (ankle, hip, knee, shoulder)
Back pain
Neck pain
Foot pain
Plantar fasciitis (heel pain)
Repetitive stress injuries (like carpal tunnel syndrome)
Simple or stress fractures
Work-related injuries
Overuse injuries such as rotator cuff overuse, tendonitis and stress fractures
Sports injuries
Osteoarthritis
Sciatica (symptoms including lower back pain, numbness, hip and knee pain)
Tendinitis
Concussion
Common Pediatric Injuries and Conditions:
Overuse or sports injuries (e.g., Little League elbow, gymnast wrist, Sever's disease, Osgood-Schlatter disease)
Growth plate injuries
Growing pains
Vertebral defects
Our services include:
Joint injections (knee, hip, shoulder, wrist and others)
Back and neck injections
EMG/nerve conduction studies
Management of neuropathy and neuropathic pain
Gait analysis
Exercise recommendations
On-site X-ray
Casting and splinting of fractures
Diagnostic or therapeutic ultrasound
Custom orthotics
Are you a high school or sports team looking for sports medicine services?
If you are requesting a physician to provide medical support for your school or hosting a sporting event, please click here to access the request for medical coverage form.
Learn more by reviewing our Frequently Asked Questions.