Visitor Restrictions Update:
We're continuing to ease some of the visitor restrictions, while ensuring COVID-Safe standards are in place.
Learn more
.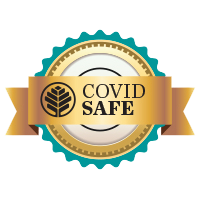 Safety and Appointment Updates
Whatever your medical needs are, we're here for you – with COVID-Safe care. We're setting the national standard with innovative safety measures, so you feel comfortable and confident each time you visit. See what we're doing to keep you COVID-Safe.
To schedule an appointment, call your doctor's office or 704-468-8888. We'll help you decide if your next visit should be in person, by phone or a video chat. Follow these setup instructions before your first video visit.
In a medical emergency, go to an emergency room or call 911 right away.
Combining a vast level of expertise with highly specialized treatment offerings, our team of nationally recognized orthopedic surgeons provides care for every orthopedic condition. From joint replacement and complex trauma surgery to expert care that puts pro athletes back in action, we're proud to offer you exceptional care.
What sets us apart?
Comprehensive specialty care. With a focus on elevating quality and improving access to care, Atrium Health's Musculoskeletal Institute brings every musculoskeletal program, including orthopedics, under one roof.
Innovative approaches. Using the latest techniques and technologies, we're leading the way in limb-lengthening surgery and treatment for rare bone cancers.
A top orthopedic residency program. Dedicated to training the next generation of leaders, our orthopedic residency program is ranked third in the Southeast by Doximity.
Breakthrough research. Always looking to improve care, we bring the latest and greatest developments from our research and clinical trials to our treatments.
Watch Bo's story:
Watch Benjamin's story:
Orthopedic Care Locations