Visitor Restriction Alert:
Due to flu and coronavirus, expanded visitor restrictions are now in place.
Learn More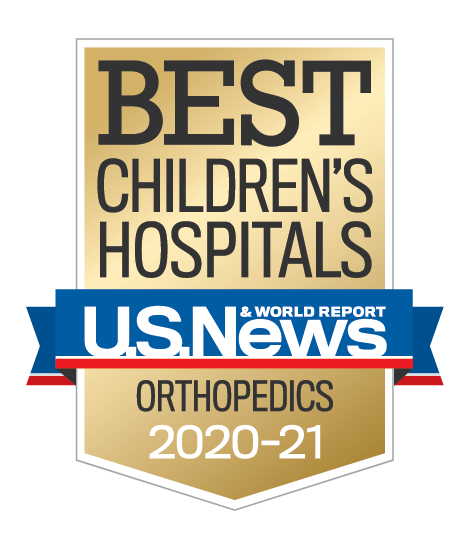 Healthy muscles, bones and joints give children and teens the most out of being young. When your child needs care for a musculoskeletal condition, give them the best orthopedic care in the region at Levine Children's Hospital – named by U.S. News & World Report as a best children's hospital in orthopedics.
Whether dealing with a sudden injury or a chronic condition, our pediatric orthopedic doctors understand the unique needs of caring for children whose muscles, bones and joints are still growing. We're your partner from diagnosis to treatment, providing a range of therapies and surgical options designed to help your child be as healthy and active as possible.
Pediatric Orthopedic Conditions
Our board-certified pediatric orthopedic surgeons and the dedicated team of experts offer complete pediatric and adolescent musculoskeletal care, treating all pediatric orthopedic and spinal conditions, including:
Conditions affecting the back, spine, foot, ankle, hip and knee
Developmental abnormalities including cerebral palsy, muscular dystrophy, knock knees, bowlegs and club foot
Fractures and dislocations
Infections and orthopedic tumors
Neuromuscular conditions
Sports-related injuries
Scoliosis
Spina bifida and other spinal deformities
Trauma
Walking (gait) abnormalities