McColl Lockwood Laboratory for Muscular Dystrophy Research develops experimental therapies for the treatment of muscular dystrophies and to facilitate the translation of experimental therapies to clinical trials for improving the quality of life for patients with the disease.
Research Summary
The McColl-Lockwood Laboratory for Muscular Dystrophy Research, directed by Qi Long Lu, MD, PhD, is part of the Neuromuscular/ALS Center in the Department of Neurology, which provides service to patients in the Charlotte region and beyond. The Laboratory, located in the James G. Cannon Research Center, is funded with the support from the Carolinas Muscular Dystrophy Research Endowment, which was created by the McColl and Lockwood families, additional funding is from the Carolinas HealthCare Foundation as well as federally funded grants. The McColl-Lockwood Laboratory has continued to make milestone achievements in the field due to its research team of scientists and technicians with specialized training and experience in drug design, pharmacology, cell and molecular biology. The Laboratory has an academic association to the University of North Carolina both at Charlotte and Chapel Hill. The Laboratory also trains postgraduates and other students and is comprised of more than 2,000 square feet of space with state-of-the-art equipment which enables the researchers to focus on cell biology, molecular biology, drug development and drug tests both in vitro and in vivo.
The McColl-Lockwood Laboratory for Muscular Dystrophy Research focuses on developing novel therapies for muscular dystrophy, specifically limb-girdle muscular dystrophy (LGMD) and Duchenne muscular dystrophy (DMD). These diseases are caused by genetic defects (mutations) that disrupt normal muscle functions, resulting in weakening of muscle strength with fatal consequences. Currently, there is no cure or effective treatment for LGMD and DMD. The overriding goal of the Laboratory is to develop novel therapeutic approaches for the treatment of the diseases. The following are the main programs undertaken currently by the scientists in the McColl-Lockwood laboratory.
Drug screening and new drug development. The aim of this program is to identify existing drugs or compounds and to synthesize new drugs to improve the functions of dystrophic muscles and to prevent progression of muscle wasting. One specific group of muscular dystrophies has defects in protein modification with sugars. The lack of proper sugars on the surface of specific protein weakens the structure of the muscle fibers and leads to muscle damage. Drug screening platform to identify candidates for enhancing the addition of sugars on muscle proteins (glycosylation) has been established and is being applied to screen large drug libraries. This program is partly supported by both NIH and private funding. New drug candidates to improve muscle functions are also being tested.
Gene therapy. Nearly all muscular dystrophies are caused by mutations in specific genes. Gene therapy to provide a normal copy of the defected gene to the diseased muscles could effectively rescue the muscles or even cure some of the diseases. The Laboratory has been experimenting with both viral and non-viral delivery techniques with focus on muscular dystrophies related to mutations of Fukutin related Protein (FKRP) gene. Therapeutic effect of gene replacement has been achieved both in cell culture systems and in diseased models in vivo. This program has been supported by North Carolinas Biotechnology as well as the Carolinas Muscular Dystrophy Research Endowment.
Antisense therapy or exon skipping for Duchenne muscular dystrophy (DMD). DMD is caused by mutations in the dystrophin gene. Such mutations abolish the ability of the gene to produce the dystrophin protein. Antisense therapy uses synthetic pieces of a gene sequence (antisense oligo) to target specific parts (called exons) of the human dystrophin gene, where the mutation occurs. The binding of antisense oligo to its targeted exon removes the defective part of the gene and restores the production of dystrophin protein which is missing in the DMD patients. In 2003, Dr. Lu first demonstrated the therapeutic potential of antisense therapy in models of DMD in vivo. Since then, significant progress has been made in the McColl-Lockwood Laboratory and other laboratories around the world. The McColl-Lockwood laboratory has demonstrated restoration of dystrophin expression in body wide muscles of murine models of DMD by means of systemic delivery of antisense oligomers. Long-term maintenance of dystrophin expression and functional improvement of muscles can also be achieved. The laboratory has also established techniques for identifying effective antisense oligomers as the drugs in cell culture and in vivo, essential for antisense drug development into clinical trials. Clinical trials are being planned. More recently, full restoration of dystrophin in heart muscle has been accomplished with improved functions. Results from these studies have been published in several prestigious journals, including PNAS [Proceedings of the National Academy of Sciences, USA] (2005, 2009) and Nature Medicine (2003 and 2006). This program has been supported by NIH, Department of Defense, MDA and other Charities.
Animal model creation. Appropriate models in vivo are essential for drug development to treat specific muscular dystrophy. The laboratory has focused on developing new strain of models representing mutations of FKRP gene. For the first time, the laboratory has now created models of the diseased to test experimental therapies. Furthermore, with the models available, the mechanisms by which mutations of FKRP affect the muscle functions and development of central neuron system can now be investigated, potentially providing new leads to develop therapies to the FKRP-related diseases (Chan et al, 2010).
Significant progress made by the McColl-Lockwood Laboratory in the last few years is the result of strong support from the Carolinas Muscular Dystrophy Research Endowment and Cannon Research Center. Effective collaborations between many world renowned laboratories with research focuses on muscular dystrophies speed up the progress in searching for effective therapeutics for muscular dystrophies. The institutes include, but are not limited to the following: Children's National Medical Center, Washington DC; University of North Carolina, Chapel Hill; University of Iowa; University of Oxford UK; Cardiff University, UK; National Institute of Neuroscience, Tokyo, Japan.
Selected Recent Publications
Awano H, Blaeser A, Keramaris E, Xu L, Tucker J, Wu B, Lu P, Lu QL. Restoration of functional glycosulation of a-dystroglycan in FKRP mutant mice is associated with muscle regeneration. Am J Pathol. 2015 May 11. PMID: 25976249
Wu B, Cloer C, Lu P, Milazi S, Shaban M, Shah S, Marston-Poe L, Moulton HM, Lu QL. Exon skipping restores dystrophin expression, but fails to prevent disease progression in later stage dystrophic Dko mice. Gene Ther. 2014;21(9):785–93. PMCID: PMC4167372
Wang M, Wu B, Lu P, Tucker JD, Milazi S, Shah SN, Lu QL. Pluronic-PEI copolymers enhance exon-skipping of 2'-O-methyl phosphorothioate oligonucleotide in cell culture and dystrophic mdx mice. Gene Ther. 2014 Jan; 21(1):52-9. PMID 24131982
Vannoy CH, Xu L, Keramaris E, Lu P, Xiao X, Lu QL. AAV-mediated overexpression of LARGE rescues α-dystroglycan function in dystrophic mice with mutations in the fukutin-related protein. Hum Gene Ther Methods. 2014; 25(3):187-96. PMID 24635668
Lu QL, Cirak S, Partridge T. What can we learn from clinical trials of exon skipping for DMD? Mol Ther Nucleic Acids. 2014 Mar 11; 3:e152. Full Text
Xu L, Lu PJ, Wang CH, Keramaris E, Qiao C, Xiao B, Blake DJ, Xiao X, Lu QL. Adeno-associated Virus 9 Mediated FKRP Gene Therapy Restores Functional Glycosylation of α-dystroglycan and Improves Muscle Functions. Mol Ther. 2013;21(10):1832-40. PMID 23817215.
Wang M, Wu B, Lu P, Cloer C, Tucker JD, Lu QL. Polyethylenimine-modified pluronics (PCMs) improve morpholino oligomer delivery in cell culture and dystrophic mdx mice. Mol Ther. 2013;Jan;21(1):210-6. [PMID 23164938]
Xu L, Lu PJ, Wang CH, Keramaris E, Qiao C, Xiao B, Blake DJ, Xiao X, Lu QL. Adeno-associated virus 9 mediated FKRP gene therapy restores functional glycosylation of α-dystroglycan and improves muscle functions. Mol Ther. 2013, Oct;21(10):1832-1840. [PMID 23817215]
Blaeser A, Keramaris E, ChanYM, Sparks S, Cowley D, Xiao X, Lu QL. Mouse models of Fukutin-related protein mutations show a wide range of disease phenotypes. Hum Genet, 2013 Aug;132(8):923-934. [PMID 23591631]
Wu B, Lu P, Cloer C, Shaban M, Grewak S, Milazi S, Shah SN, Moulton HM, Lu QL. Long-term rescue of dystrophin expression and improvement in muscle pathology and function in dystrophic mdx mice by peptide-conjugated morpholino. Am J Pathol. 2012, Aug;18(2);392-400. [PMID 22683468]
Hu Y, Wu B, Zillmer A, Lu P, Benrashid E, Wang M, Doran T, Shaban M, Wu X, Lu QL. Guanine analogues enhance antisense oligonucleotide-induced exon skipping in dystrophin gene in vitro and in vivo. Mol Ther 2010;18:812-8 [PMID: 20087314]
Chan YM, Keramaris-Vrantsis E, Lidov H, Norton JH, Zinchenko N, Gruber HE, Thresher R, Blake DJ, Ashar J, & Lu QL. Fukutin-related protein is essential for mouse muscle, brain and eye development and mutation recapitulates the wide clinical spectrums of dystroglycanopathies. Hum Mol Genet 2010 Aug 11. [PMID: 20675713]
Moulton HM, Wu B, Jearawiriyapaisarn N, Sazani P, Lu QL, Kole R. Peptide-morpholino conjugate: a promising therapeutic for Duchenne muscular dystrophy. Ann N Y Acad Sci 2009;1175:55-60. [PMID: 19796077]
Wu B, Lu P, Benrashid E, Malik S, Ashar J, Doran TJ, Lu QL. Dose-dependent restoration of dystrophin expression in cardiac muscle of dystrophic mice by systemically delivered morpholino. Gene Ther 2010;17:132-40. [PMID: 19759562]
Lu PJ, Zillmer A, Wu X, Lochmuller H, Vachris J, Blake D, Chan YM, Lu QL. Mutations alter secretion of fukutin-related protein. Biochim Biophys Acta 2010;1802:253-8. [PMID: 19900540]
Yokota T, Lu QL, Partridge T, Kobayashi M, Nakamura A, Takeda S, Hoffman E. Efficacy of systemic morpholino exon-skipping in duchenne dystrophy dogs. Ann Neurol 2009;65:667-76. [PMID: 19288467]
Wu B, Li Y, Morcos PA, Doran TJ, Lu P, Lu QL. Octa-guanidine Morpholino Restores Dystrophin Expression in Cardiac and Skeletal Muscles and Ameliorates Pathology in Dystrophic mdx Mice. Mol Ther 2009;17:864-71. [PMID: 19277018]
Wu B, Moulton HM, Iversen PL, Jiang J, Li J, Li JB, Spurney CF, Sali A, Guerron AD, Nagaraju K, Doran T, Lu PJ, Xiao X & Lu QL. Effective rescue of dystrophin improves cardiac function in dystrophin-deficient mice by a modified morpholino oligomer. Proc Natl Acad Sci USA 2008;105:14814-9. [PMID: 18806224]
Lu QL, Wu B. Systemic delivery of antisense oligomer in animal models and its implications for treating DMD. Methods Mol Biol. 2012;867:393-405. [PMID 22454075]
Laboratory Members
Qi Lu, MD, PhD, Director
Anthony Blaeser, PhD, Postdoctoral Research Fellow
Lauren Bollinger, Research Technician
Alison Long, Research Technician
Pei Lu, Laboratory Supervisor
Jason Tucker, PhD, Postdoctoral Research Fellow
Charles Vannoy, PhD, Postdoctoral Research Fellow
Bo Wu, PhD, Research Scientist
Mingxing Wang, PhD, Research Scientist
Caren Anderson, Program Coordinator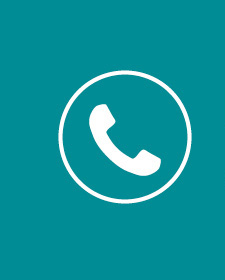 For more information
CALL 704-355-9330