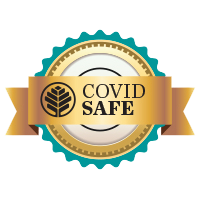 Safety and Appointment Updates
Whatever your medical needs are, we're here for you – with COVID-Safe care. We're setting the national standard with innovative safety measures, so you feel comfortable and confident each time you visit. See what we're doing to keep you COVID-Safe.
To schedule an appointment, call your doctor's office or 704-468-8888. We'll help you decide if your next visit should be in person, by phone or a video chat. Follow these setup instructions before your first video visit:
In a medical emergency, go to an emergency room or call 911 right away.
Our Neurosciences Institute combines the latest treatments and technologies with advanced research and renowned specialty programs to bring you the region's most comprehensive care for brain, spine and nervous system disorders. Our neurology specialists work together to offer wide-ranging, seamlessly connected neurological care.
We take a team-based approach to care, working in collaboration to address every aspect of your condition. Our specialized, dedicated care team includes:
Neurologists
Neurosurgeons
Spine surgeons
Rehabilitation physicians and specialists
Physical, occupational and speech therapists
Physical medicine and rehabilitation specialists
Social workers and counselors
Dietitians
Our neurology specialists lead the way in delivering nationally recognized neurology care. How? By driving benchmark-setting quality breakthroughs, offering access to hundreds of clinical trials, and achieving award-winning outcomes. Every advance means better care for you.