MedCenter Air offers cost-effective commercial airline flights nationwide and internationally with a medical escort. This service provides a designated coordinator for all aspects of logistical planning.
Our staff assists patients and families on a commercial airline with qualified medical personnel. Medically stable patients that do not require continual medical care but need some assistance may qualify. We utilize business or first-class seating with the airline's special assistance through security and customs. Our staff will also assist with obtaining medical clearance for travel between facilities or home.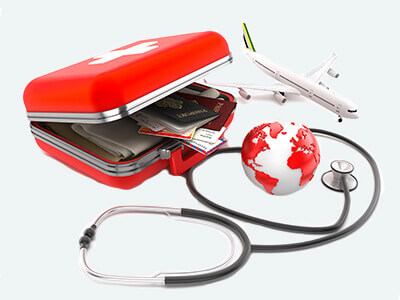 Medical assistance offers:
Medical escort consisting of nurse, respiratory therapist or paramedic
Booking of all flights, connections, and ground transportation
Stretcher accommodations for more critical patient needs
Medical repatriation assisting with Embassy or Consulate travel documentation requirements.
Capabilities include:
Portable oxygen up to 6L.
Medical equipment
Oral medication administration
Oxygen saturation, blood pressure and heart rate monitoring
Wheelchair and walker
Language translation services
Criteria for transport:
Patient can sit up independently for take-off and landing
Must be non-aggressive and able to understand and follow instructions
6 liters of oxygen requirements or less
Cleared medically by physician to fly on a commercial aircraft