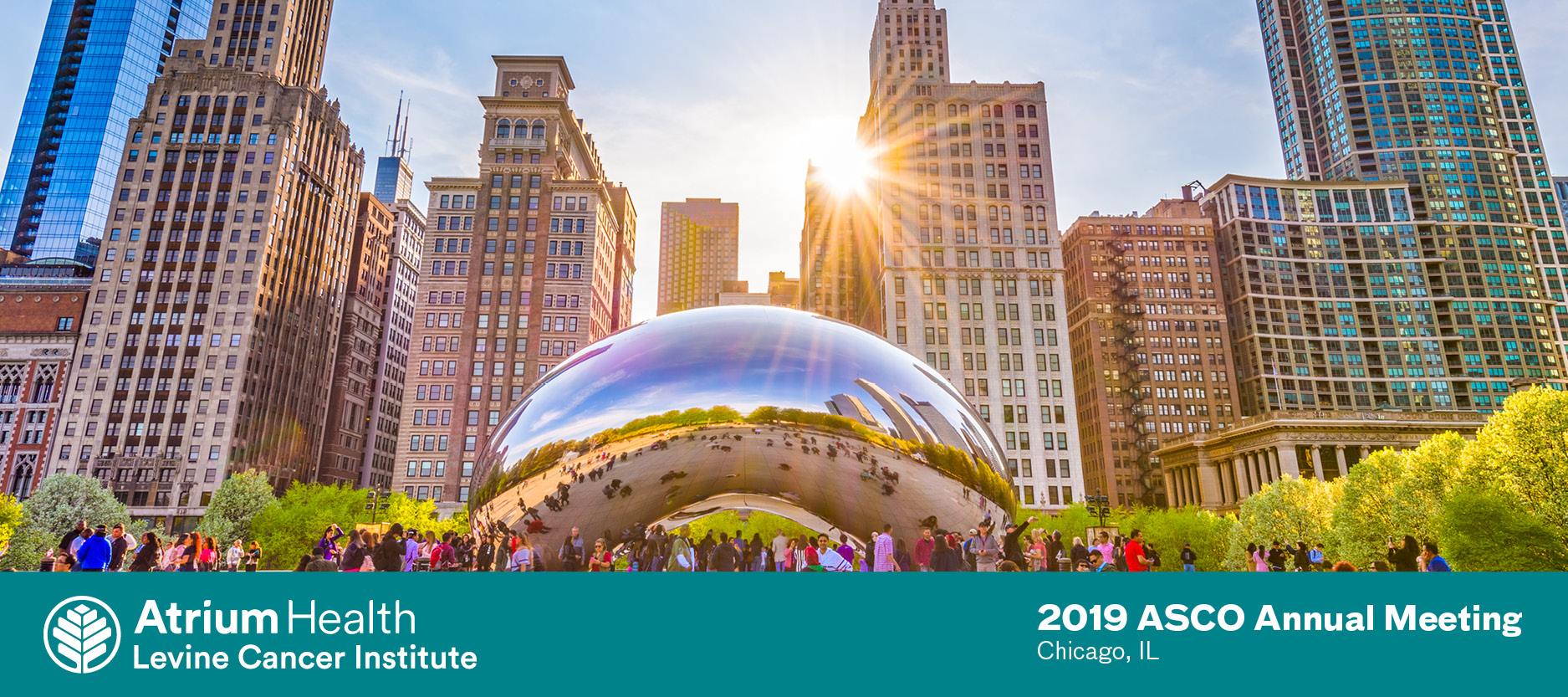 Levine Cancer Institute Experts Share the Latest News from the 2019 ASCO Annual Meeting
05.30.2019
Atrium Health News |
Cancer Care |
Levine Cancer Institute
The 2019 American Society of Clinical Oncology (ASCO) Annual Meeting is the world's premier oncology event. Cancer experts from around the world, including those from Atrium Health's Levine Cancer Institute, are gathering from May 31 through June 4 in Chicago to share the latest news. More than 32,000 oncology professionals will be in attendance.
Updates on clinical cancer research impacting patient care, as well as advances in targeted therapies for pancreatic, prostate, and pediatric cancers and novel approaches to expanding access to cancer care will be discussed.
The theme of this year's conference is "Caring for Every Patient, Learning From Every Patient." Several leaders from Levine Cancer Institute have been selected to feature their research at the conference.
Follow along as our experts share updates, reactions and thoughts on the news coming out of this year's meeting.