Atrium Health Receives Multi-Million Dollar Research Grant from NIH to Improve Outcomes for Patients with Sepsis
07.29.2019
Atrium Health News
Congratulations to Atrium Health faculty researchers Marc Kowalkowski, PhD, of the Center for Outcomes Research and Evaluation (CORE), and Stephanie Taylor, MD, of Internal Medicine, for being awarded a $3.5 million R01 grant from the National Institute of Health's National Institute of Nursing Research to test the value of implementing a protocolized sepsis transition and recovery program within the context of routine clinical care at eight Atrium Health hospitals.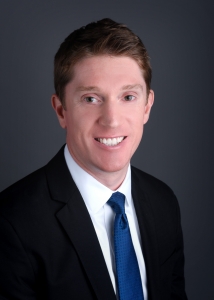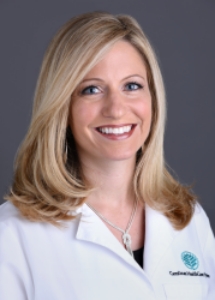 More than 14 million adults survive sepsis each year, but many suffer from poor long-term outcomes.
"Clinicians and researchers are beginning to acknowledge that sepsis is more than just an acute illness. Sepsis survivors face unique challenges to recovery that stem from the complex convergence of new health deficits and pre-existing disease conditions. National research shows that nearly one-half of patients who survive an initial sepsis hospitalization are readmitted or die within 90 days. As the number of patients who survive an initial sepsis hospitalization is increasing, there is an urgent priority to address current gaps in our understanding of how to best deliver post-sepsis care," says Kowalkowski.
The study, which will begin in 2019, aims to evaluate the effectiveness and costs of implementing an evidence-driven Sepsis Transition and Recovery (STAR) program to develop broadly generalizable knowledge on best practices for post-sepsis care. In the STAR program, patients identified as high risk for readmission or mortality will be followed by a nurse navigator through their hospital stay and for the first 90 days after their discharge. The STAR program is an extension of current Atrium Health services – the Transition Clinic and Ambulatory Care Management – with focus on sepsis-specific transition needs identified from existing evidence.
"Our research shows post-sepsis care recommendations that target specific deficits experienced by sepsis survivors are associated with improved outcomes, but they are infrequently applied in clinical practice. We developed the STAR program to break down barriers to implementing recommended post-sepsis care using practical and highly-scalable strategies. By regularly monitoring patients virtually across different post-acute settings, we can improve program participation and intervene early to reduce patient mortality, morbidity, and overall costs," says Dr. Taylor.
In addition to evaluating effectiveness and cost outcomes, the study will examine the key enablers, barriers, and contextual forces that contribute to the successful implementation of the protocolized sepsis recovery program.
"Results from our study will provide new practical information to advance understanding of how best to integrate effective post-sepsis management across care settings and inform how Learning Healthcare Systems like Atrium Health can improve mortality and readmissions outcomes for sepsis survivors," says Dr. Kowalkowski.
The study led by Drs. Taylor and Kowalkowski is a product of the multidisciplinary Atrium Health Acute Care Outcomes Research Network (ACORN), which represents 11 Adult Acute Care specialties and collaborators from population health and primary care teams, as well as study investigators from University of North Carolina at Charlotte, University of Pennsylvania and University of Pittsburgh.
"Drs. Kowalkowski and Taylor's NIH funded study serves as an extraordinary example of Atrium Health leading care transformation to improve the health of the communities we serve. The strategic linkage of our clinical and research teams breaks down traditional healthcare silos, bringing together the diverse expertise required to solve some of health care's biggest challenges. This study will create the blueprint for how Atrium Health and others can provide the best care for 14 million patients who survive sepsis annually. I am proud of this team," says Scott Rissmiller, MD.
"Sepsis is the leading cause of death in U.S. hospitals, consuming more than $27 billion each year. This NIH funded study is an example of how we are striving to deliver remarkable care to the patients we serve, and beyond, by strategically leveraging Atrium Health as a "living lab" – where we unlock life insights from our data, diverse populations, and cross-continuum care settings that fuel scientific discovery," says Rasu Shrestha, MD, MBA.
For more information on the study, "A Sepsis Transition Program to Reduce Morbidity and Mortality in High Risk Individuals" please contact Dr. Kowalkowski or Dr. Taylor.
Research reported in this publication was supported by the National Institute Of Nursing Research of the National Institutes of Health under Award Number R01NR018434. The content is solely the responsibility of the authors and does not necessarily represent the official views of the National Institutes of Health.