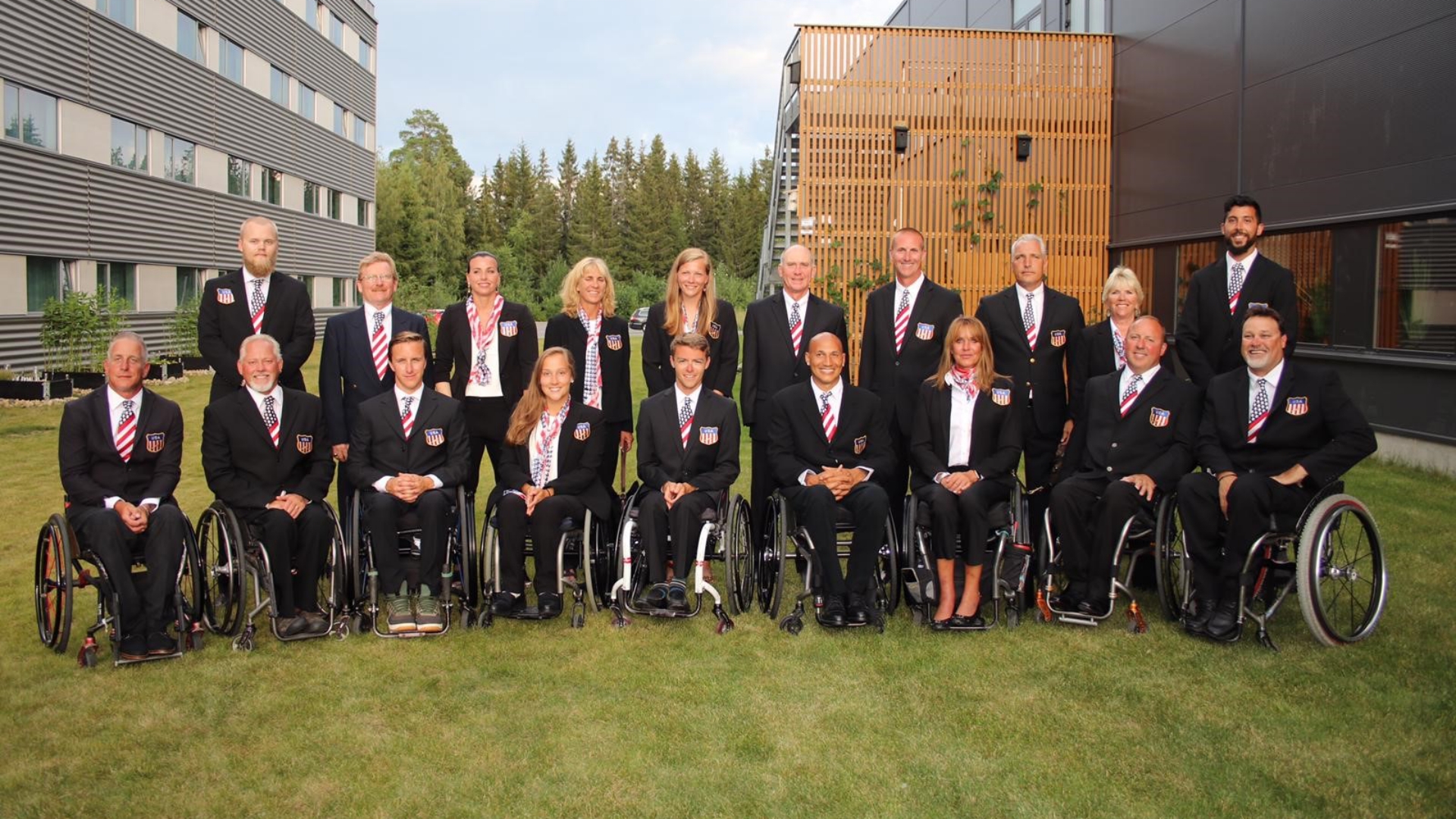 Members of Carolinas Rehabilitation's Adaptive Sports and Adventures Program Compete In 2019 IWWF World Disabled Waterski Championships
08.26.2019
Atrium Health News |
Carolinas Rehabilitation News
Congratulations to Carolinas Rehabilitation's Adaptive Sports and Adventures Program (ASAP) members Eli Hager, Chuck Wesson, Robbie Parks, Gregg Stokes, and Marco Bungert for helping the United States Adaptive Waterski Team bring home the gold! Hager, Wesson, Parks, Stokes and Bungert helped make up the 14-person USA Adaptive Water Ski Team, winning the gold medal at the 14th Barbara Bolding/Jim Grew Fund Disabled Water Ski World Championships, July 25-28 in Skarnes, Norway.
Three of the five ASAP skiers, Wesson, Hager and Stokes, came home with individual medals:
Eli Hager finished 3rd in Tricks and 3rd Overall in Seated Men's Division
Gregg Stokes finished 3rd in Slalom, and Trick, and 2nd in Jump in Standing Men's and 2nd Overall in Standing Men's
Chuck Wesson finished 3rd in Seated Men's Jump
According to USA Water Ski & Wake Sports' website, more than 40 athletes from 11 countries participated in the championships. The U.S. team members earned a total of 26 individual medals, including eight gold medals, 10 silver medals and eight bronze medals.
When people with disabilities want to learn a new sport or hobby, they often turn to adaptive sports
With the help of community-based organizations, and specialized equipment, people of all ages can learn or re-learn practically any activity imaginable – from bowling, water skiing and rugby to sailing, hunting and cycling. First used in the 1950s as a tool to help injured war veterans, adaptive sports are fairly commonplace in today's rehabilitation efforts. In fact, rehab professionals say sports and recreational activities are a vital part of a successful rehabilitation program, especially for those with a new disability. Whether someone is born with a disability or has a life altering illness or trauma later in life, adaptive sports offers an outlet for people to gain confidence and live an active, healthy lifestyle. Throughout its decades-long history, the Adaptive Sports and Adventures Program (ASAP) at Carolinas Rehabilitation, part of Atrium Health, has helped fuel countless stories of triumph in the face of seemingly impossible odds.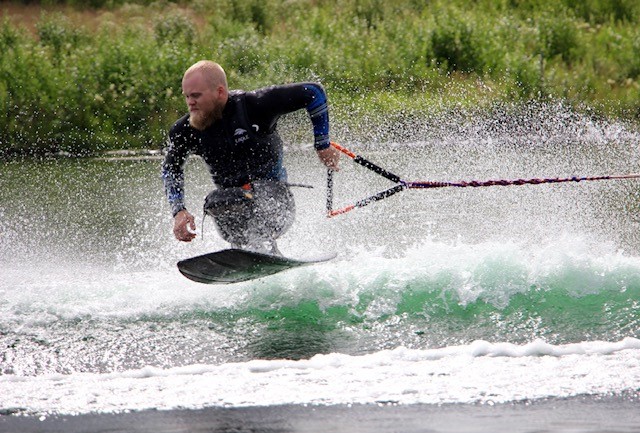 The Gift of Independence
Jennifer Moore, LRT/CTRS, with Atrium Health, serves as the coordinator of ASAP. She's been involved with the program since the 1990s and regularly works with the 5 ASAP skiers. "All of the skiers represented ASAP and the United States with pride and determination," she says.
The program offers fellowship but its main goal is to help participants of all ages develop skills so they can stay active and live as independently as possible. From blindness to paralysis and amputations, each participant's story is as varied as the disability they must overcome. ASAP provides the community and the resources to help people move beyond their disabilities.
Sports and Recreation as Rehabilitation
Benefits include:
Reduced stress levels
More independence
Greater educational/employment success
Reduced dependency on medication
Fewer secondary conditions (i.e. diabetes, hypertension)
To learn more about Eli Hager, Chuck Wesson, Robbie Parks, Gregg Stokes and Marco Bungert, visit usaadaptivewaterski.org/team. To learn more about ASAP, call 704-355-1062 or visit AtriumHealthFoundation.org/ASAP.