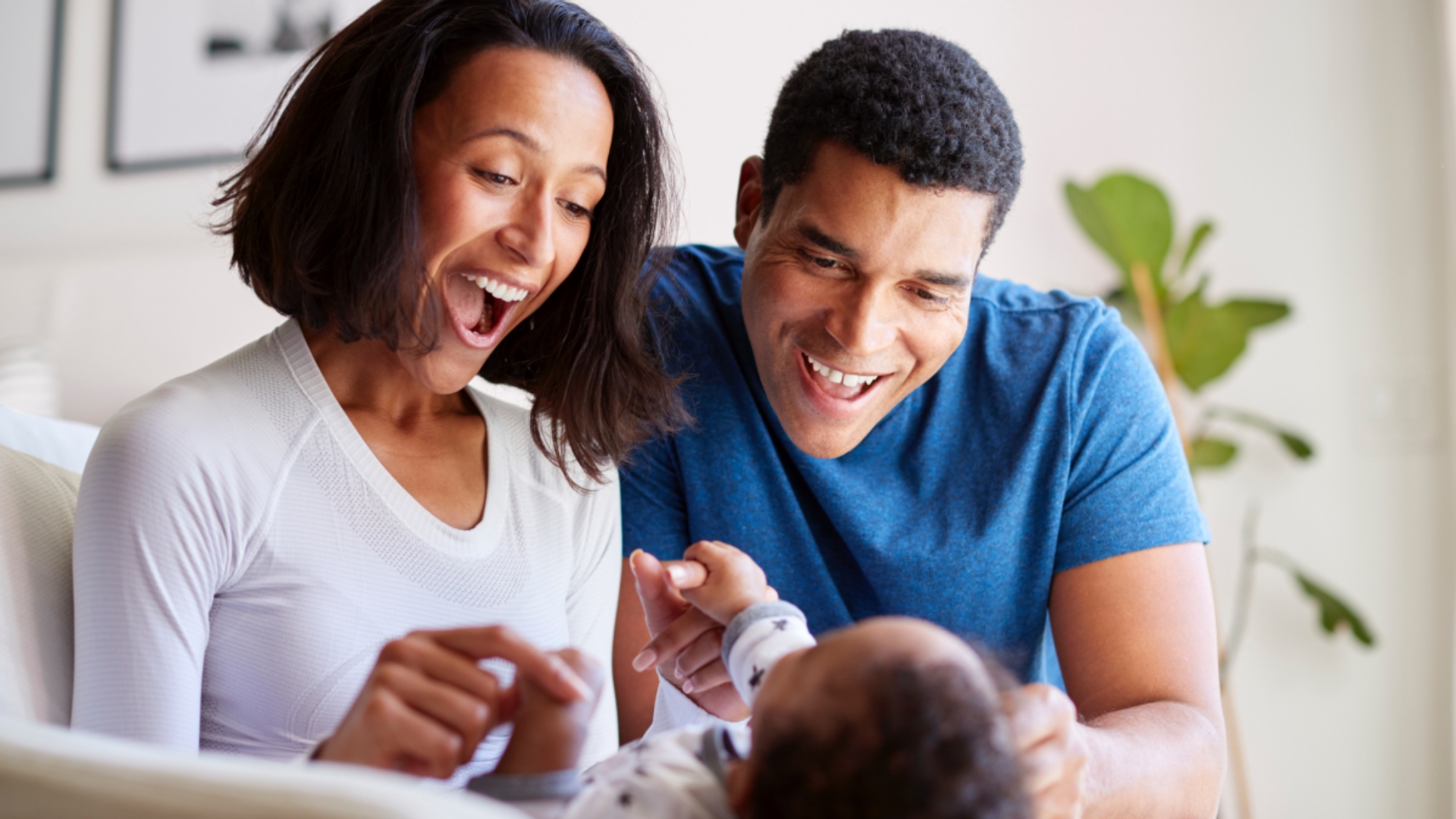 Atrium Health Expanding Parental Benefits for All
09.25.2019
Atrium Health News
CHARLOTTE, N.C., September 25, 2019 – In further support of teammate families, Atrium Health, one of the region's largest employers, is expanding its parental benefits to include paid leave for non-birth parents and adding financial assistance for adoption. The new benefits will include four weeks of paid, job-protected leave for non-birth parents and $3,500 in financial assistance towards adoption costs. These new policies will be effective as of January 2020 and available to Atrium Health's more than 38,000 teammates.
"There is a special bond that is formed when welcoming a new child into a family," said Eugene A. Woods, president and CEO of Atrium Health. "As Atrium Health continues to embrace our inclusive culture, it is important that we celebrate our teammates' varying journeys to parenthood and provide benefits that support the full health and wellbeing our families."
As a benefits leader in this region's healthcare industry, Atrium Health began offering 6-week paid maternity leave in 2015, benefitting more than 3,400 moms over the past four years. By extending paid leave to fathers and non-birth parents, Atrium Health will now afford all new parents the opportunity to spend dedicated time focused on family.
"Atrium Health is an organization that not only offers a workplace where our teammates can grow professionally, but a place that supports their full lives both in and outside of work," said Jim Dunn, PhD, executive vice president and chief human resources officer at Atrium Health. "Research shows that expanded parental leave positively impacts not only the teammate, but their entire family,"
Recent studies definitively show that when fathers take parental leave, there is a significant impact on the health of a household.
Mothers' post-partum depression declines, need for sick leave declines and well-being increases
Fathers' participation in childcare increases, satisfaction with child interaction improves and families experiences better physical and mental health
Couples are 30 percent less likely to separate and conflict decreases 11 percent around household division of labor
Children show better developmental outcomes and perform better in school – especially daughters
These new benefits, in addition to supporting teammates financially, also encourages adoption as a way to build families. As an organization fully invested in a diverse and inclusive workforce, Atrium Health's expanded leave and adoption benefits impact communities that are more likely to adopt:
Young People (18-44)
People of Color – specifically, African-Americans and Hispanics
Individuals who are single or unmarried and living with a partner
Same-Sex Couples*
*Research shows same-sex couples are more than four to six times more likely to adopt or foster than heterosexual couples and more likely to adopt older kids and those with special needs.
About Atrium Health
Atrium Health, previously Carolinas HealthCare System, one of the nation's leading and most innovative healthcare organizations, provides a full spectrum of healthcare and wellness programs throughout the Southeast region. Its diverse network of care locations includes academic medical centers, hospitals, freestanding emergency departments, physician practices, surgical and rehabilitation centers, home health agencies, nursing homes and behavioral health centers, as well as hospice and palliative care services. Atrium Health works to enhance the overall health and well-being of its communities through high-quality patient care, education and research programs, and numerous collaborative partnerships and initiatives.