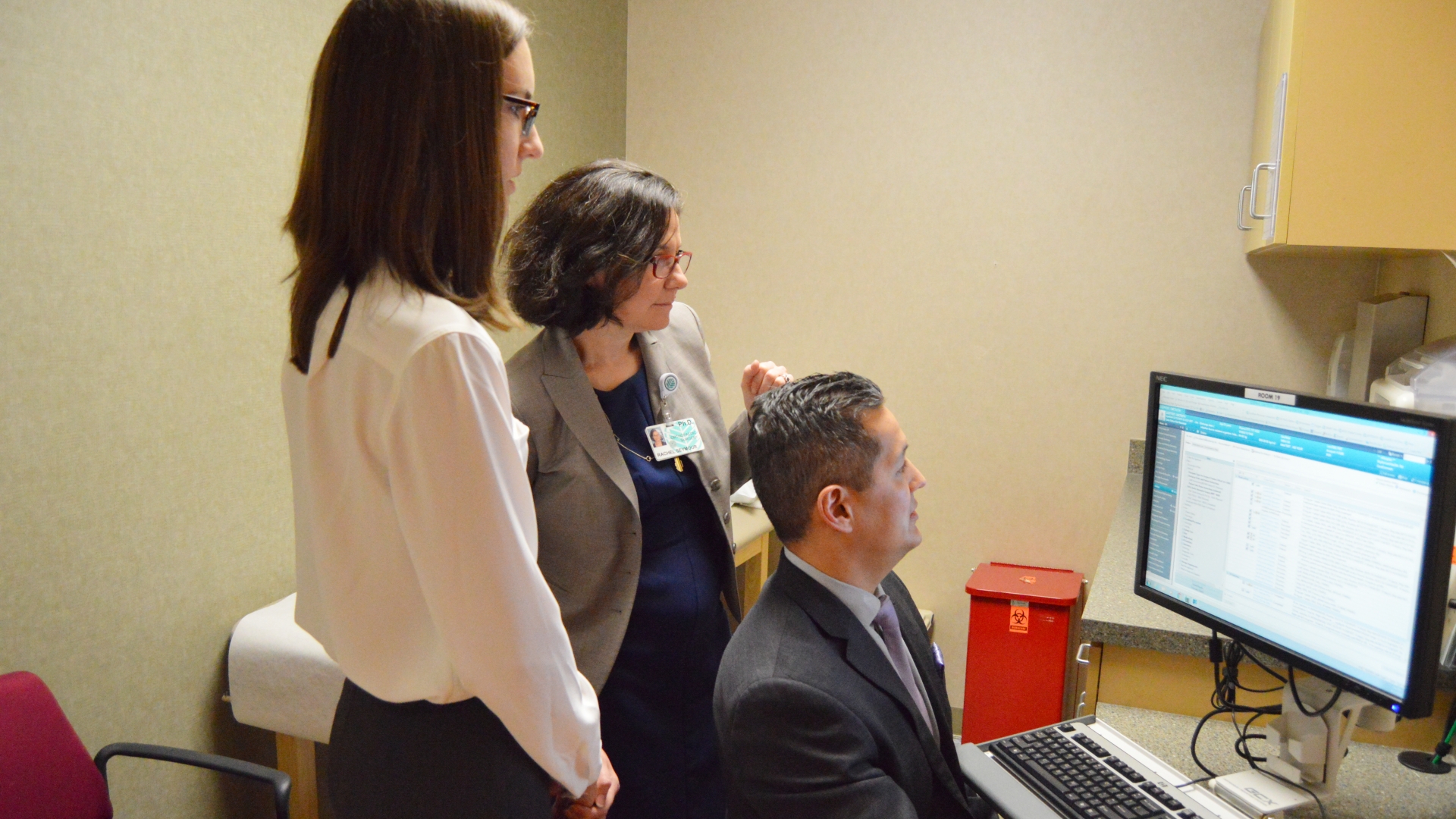 Atrium Health Awarded HIMSS Davies Award of Excellence for Reducing High-Risk Opioid Prescriptions
10.23.2019
Atrium Health News
From 1999 to 2016, more than 12,000 North Carolinians died from opioid-related overdoses, the North Carolina Department of Health and Human Services reports.
With more than 900 care locations and more than 14 million patient encounters annually, Atrium Health observes the devastating impact of the opioid crisis in its communities daily and felt compelled to respond to the challenge of treating opioid use disorder.
Atrium Health has been recognized by Healthcare Information and Management Systems Society (HIMSS) as a Nicholas E. Davies Award of Excellence recipient for improving care and reducing more than 43,000 high-risk opioid prescriptions. Through a first-of-its-kind Electronic Health Record (EHR) alert, Atrium Health can recognize patients who may be at risk for misuse of opioids in real-time. The Davies Award of Excellence recognizes the thoughtful application of health information and technology, like Prescription Reporting with Immediate Medication Utilization Mapping (PRIMUM), to substantially improve clinical care delivery, patient outcomes and population health.
"Solving today's most pressing healthcare issues will require collaboration and divergent thinking," says President and CEO of Atrium Health Eugene A. Woods. "This is exactly why we're so proud of this opioid alert platform and especially this recognition by HIMSS. This is just the start of incredible positive change, and in partnership with others, we can continue to bring health, hope and healing to this growing epidemic."
In 2017, Atrium Health created a taskforce to reimagine tools and resources that would help support safe prescribing of opioids. In conjunction with this taskforce, researchers created the PRIMUM tool to offer real-time decision support at the point of care.
PRIMUM notifies prescribers when patients are deemed potentially at risk based on the following criteria identified in the EHR:
Current or past prescribed medications that can cause overdose when combined with opioids
History of substance use disorder
History of drug overdose
Previously testing positive for illicit substances
History of early prescription refills
High-range dose of narcotics prescribed
"Atrium Health has thoughtfully applied a variety of information and technology solutions to reduce the number of high-risk opioid prescriptions across their enterprise," says Jonathan French, CPHIMS, SHIMSS, senior director of quality and value-based care at HIMSS. "Perhaps more importantly, these solutions become the foundation for identifying at-risk patients and driving them to care interventions to get on the road to recovery. For their thoughtful application of information and technology to improve the health of patients across North Carolina, HIMSS is proud to recognize Atrium Health with the Davies Award of Excellence."
Atrium Health has collaborated with the Centers for Disease Control and Prevention through a series of grants to help define risk factors for opioid use disorder, develop guidelines for best practice prescribing patterns, and understand how to operationalize those guidelines across the healthcare system.
To learn more about the HIMSS Davies Award, visit the award information page. To learn more about PRIMUM, visit Atrium Health's website.