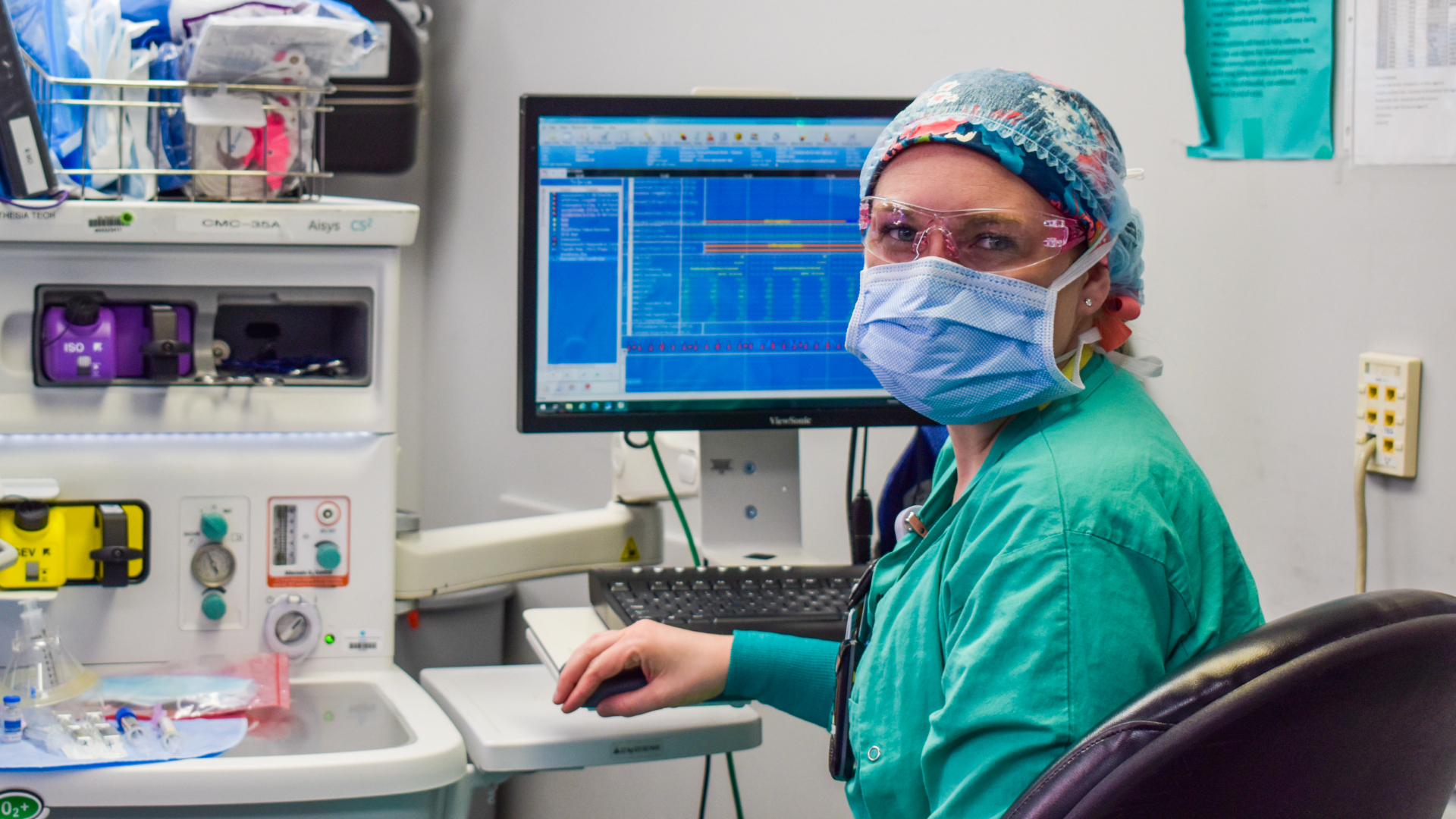 Atrium Health Awarded Employer of Excellence Honors
08.19.2020
Atrium Health News
CHARLOTTE, N.C. (August 19, 2020) – In a healthcare environment, quality care starts with having outstanding teammates working with patients. Atrium Health values its workforce and how they deliver care and that is being recognized by the American Academy of PA's (AAPA) Center for Healthcare Leadership (CHLM). Atrium Health has been selected as a 2020-2021 Employer of Excellence by the organization. The award program is designed to showcase organizations that have implemented practices that create positive work environments for physician assistants (PAs) and encourage collaborative healthcare provider teams. The program is the first and only PA-specific award program available to organizations.
"Atrium Health is one of the first in the nation to create a comprehensive, strategic approach for optimizing the role of Advanced Practice Providers (APPs)," said Dr. Scott Rissmiller, executive vice president and chief physician executive for Atrium Health. "We launched The Center for Advanced Practice in 2013 at Atrium Health as a way to support, educate and develop our APPs. In doing so, we had a vision of becoming the workplace of choice for APPs who are committed to delivering superior patient care. To be recognized as an Employer of Excellence at this early stage of building our program is a testament to the people leading it and the hard work of our teammates who have made it a success."
Honorees for the Employer of Excellence Awards were selected based on five key drivers:
Establishing a positive and supportive PA work environment.
Providing opportunities for PAs to provide meaningful input that leads to positive organizational change.
Keeping PAs informed about organizational activity and decisions.
Involving PAs in leadership efforts to improve the quality of patient care.
Creating processes for effective conflict management.
"The PA profession is one of the fastest growing in the United States, and the importance of employer efforts to make the most of the PA workforce cannot be overstated," said Lisa Gables, interim CEO of AAPA. "Especially in times like these, our country needs all healthcare providers working together to meet the demand for high-quality care, and the Employer of Excellence winners serve as outstanding examples of how organizations can establish modern, efficient workplaces that ensure patients the care they need."
Atrium Health has become a national leader as the largest, most clinically diverse physician assistant and nurse practitioner (NP) fellowship. Its fellowship has graduated more than 260 PAs and NPs in 22 different specialties. Its strategic approach has advanced APPs by removing barriers, promoting career development, improving job satisfaction and increasing employee retention.
The AAPA showcases its top place to work winners for a two-year period, which has proven to help healthcare systems enhance recruitment of highly qualified PAs, increase retention rates, and demonstrate the systems' leadership in the healthcare industry.
---
About Atrium Health:
Atrium Health is a nationally recognized leader in shaping health outcomes through innovative research, education and compassionate patient care. Headquartered in Charlotte, North Carolina, Atrium Health is an integrated, not-for-profit healthcare system with over 55,000 teammates at nearly 40 hospitals and hundreds of care locations throughout the Carolinas and Georgia. Atrium Health provides top-ranked pediatric, cancer and heart care to patients, as well as specialized musculoskeletal programs and organ transplants. Ranked among U.S. News & World Report's Best Hospitals for cancer treatment and in eight different pediatric specialties, it has also received the American Hospital Association's Quest for Quality Prize and was the recipient of the 2020 Centers for Medicare & Medicaid Services Health Equity Award for its efforts to reduce racial and ethnic disparities in care. Its flagship hospital, Atrium Health's Carolinas Medical Center, is the region's only Level I trauma center and is consistently rated among the nation's best. Atrium Health is also a leading-edge innovator in virtual care and mobile medicine, providing care close to home and in the home. With a commitment to every community it serves, Atrium Health seeks to improve health, elevate hope and advance healing – for all. Over the past three years, Atrium Health has provided nearly $2 billion per year in free and uncompensated care and other community benefits. About the American Academy of PAs The American Academy of PAs (AAPA) is the national membership organization for all PAs. PAs are medical professionals who diagnose illness, develop and manage treatment plans, prescribe medications, and often serve as a patient's principal healthcare provider. Learn more about the profession at aapa.org and engage through Facebook, LinkedIn, Instagram, Twitter, and Snapchat using the handle @aapaorg.