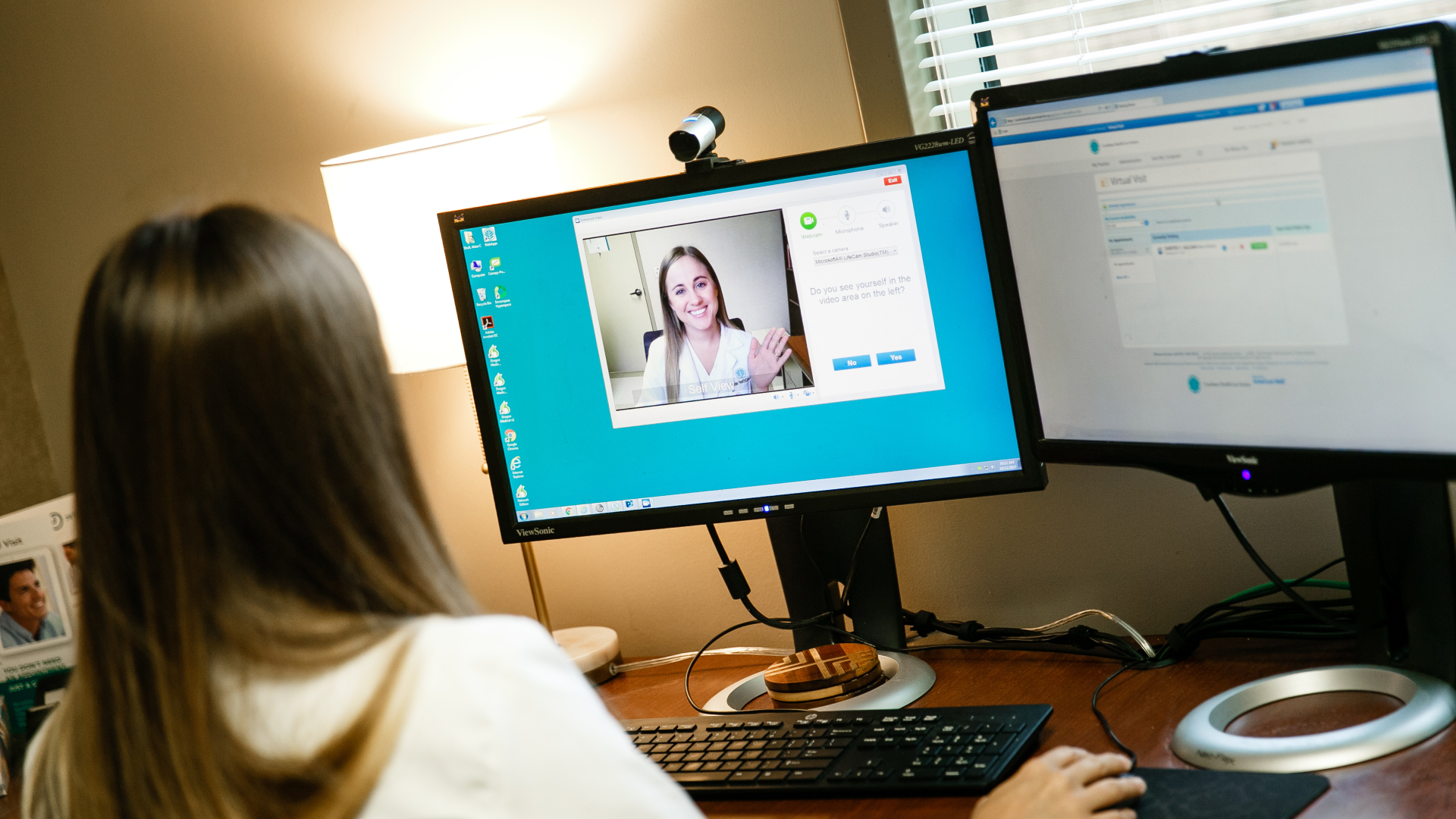 Atrium Health Earns 2020 CHIME Digital Health Most Wired Recognition
11.16.2020
Atrium Health News
CHARLOTTE, N.C., Nov. 16, 2020 – The College of Healthcare Information Management Executives (CHIME) has recognized Atrium Health as a 2020 CHIME Digital Health Most Wired healthcare system. Atrium Health has earned this prestigious recognition for 17 consecutive years for its utilization of technology to overcome challenges and measure success.
"We are extremely proud of the accomplishments made by our Atrium Health teammates to earn this sought-after recognition yet again," said Andy Crowder, Atrium Health senior vice president, and chief information and analytics officer. "The strong partnership between frontline caregivers and our informatics teams has been integral in crafting solutions that help create the foundation for delivering an environment in which clinicians love to provide care and patients receive the best care."
The CHIME Digital Health Most Wired program conducts an annual survey to assess how effectively healthcare organizations apply core and advanced technologies into their clinical and business programs to improve health and care in their communities.
Among the technologies integrated by Atrium Health in the past year are:
E

xpansion of

v

irtual

h

ealth

s

ervices to support

coronavirus disease 2019 (

COVID-19

)

and predictive analytics

Buil

ding

a robust and scalable virtual health platform

for

the

Atrium Health

Hospital at Home

in a matter of weeks

, increasing virtual visits by

2,000% during the COVID-19 pandemic.

Predictive analytics and artificial intelligence

utilized

to inform caregivers of interventions both in the population health and COVID-19 environments.
Expanded

its

virtual

offerings, including the virtual

hospital

,

to

its strategic partner

in Georgia,

Navicent

Health

. This includes a v

irtual

c

ritical

c

are platform that allows

Atrium Health

to provide intensive care services at three

Georgia

facilities, using consultative video services.

Virtual

b

ehavioral

h

ealth integration led to a 25% reduction in avoidable inpatient visits and more than 60% reduction in patients' depression and anxiety.
"With our investments in virtual care, clinical technology and use of predictive analytics over the years, we were well-prepared for this type of pandemic," Crowder said.
More than 30,000 organizations were represented in the 2020 Digital Health Most Wired program, which this year included four separate surveys: domestic, ambulatory, long-term care and international. The surveys assessed the adoption, integration and impact of technologies in healthcare organizations at all stages of development, from early development to industry leading.
Each participating organization received a customized benchmarking report, an overall score and scores for individual levels in eight segments: infrastructure, security, business/disaster recovery, administrative/supply chain, analytics/data management, interoperability/population health, patient engagement and clinical quality/safety. Participants can use the report and scores to identify strengths and opportunities for improvement.
Participants also received certification based on their overall performance, with level 10 being the highest. Atrium Health received level 8 certification, meaning Atrium Health has deployed technologies and strategies to help analyze its data and is starting to achieve meaningful clinical and efficiency outcomes. Lower performance scores indicate that a healthcare system may not effectively leverage the data they collect and may encounter significant barriers in exchanging patient data with external organizations.
"Digital technology has been a driver of innovation in healthcare for many years now, but never to the degree that we saw in 2020 with the pandemic," said CHIME president and CEO Russell P. Branzell. "The Digital Health Most Wired program underscores why healthcare organizations keep pushing themselves to be digital leaders and shows what amazing feats they can achieve. This certification recognizes their exemplary performance in 2020."
---
About Atrium Health
Atrium Health is a nationally recognized leader in shaping health outcomes through innovative research, education and compassionate patient care. Headquartered in Charlotte, North Carolina, Atrium Health is an integrated, nonprofit healthcare system with over 55,000 teammates at nearly 40 hospitals and hundreds of care locations throughout the Carolinas and Georgia. Atrium Health provides top-ranked pediatric, cancer and heart care to patients, as well as specialized musculoskeletal programs and organ transplants. Ranked among U.S. News & World Report's Best Hospitals for cancer treatment and in eight  different pediatric specialties, it has also received the American Hospital Association's Quest for Quality Prize and was the recipient of the 2020 Centers for Medicare & Medicaid Services Health Equity Award for its efforts to reduce racial and ethnic disparities in care. Its flagship hospital, Atrium Health Carolinas Medical Center, is the region's only Level I trauma center and is consistently rated among the nation's best. Atrium Health is also a leading-edge innovator in virtual care and mobile medicine, providing care close to home and in the home. With a commitment to every community it serves, Atrium Health seeks to improve health, elevate hope and advance healing – for all. Over the past three years, Atrium Health has provided nearly $2 billion per year in free and uncompensated care and other community benefits.
About CHIME
The College of Healthcare Information Management Executives (CHIME) is an executive organization dedicated to serving chief information officers (CIOs), chief medical information officers (CMIOs), chief nursing information officers (CNIOs), chief innovation officers (CIOs), chief digital officers (CDOs) and other senior healthcare IT leaders. With nearly 3,400 members in 55 countries and over 150 healthcare IT business partners and professional services firms, CHIME provides a highly interactive, trusted environment enabling senior professional and industry leaders to collaborate, exchange best practices, address professional development needs and advocate the effective use of information management to improve the health and care in the communities they serve. For more information, please visit chimecentral.org.