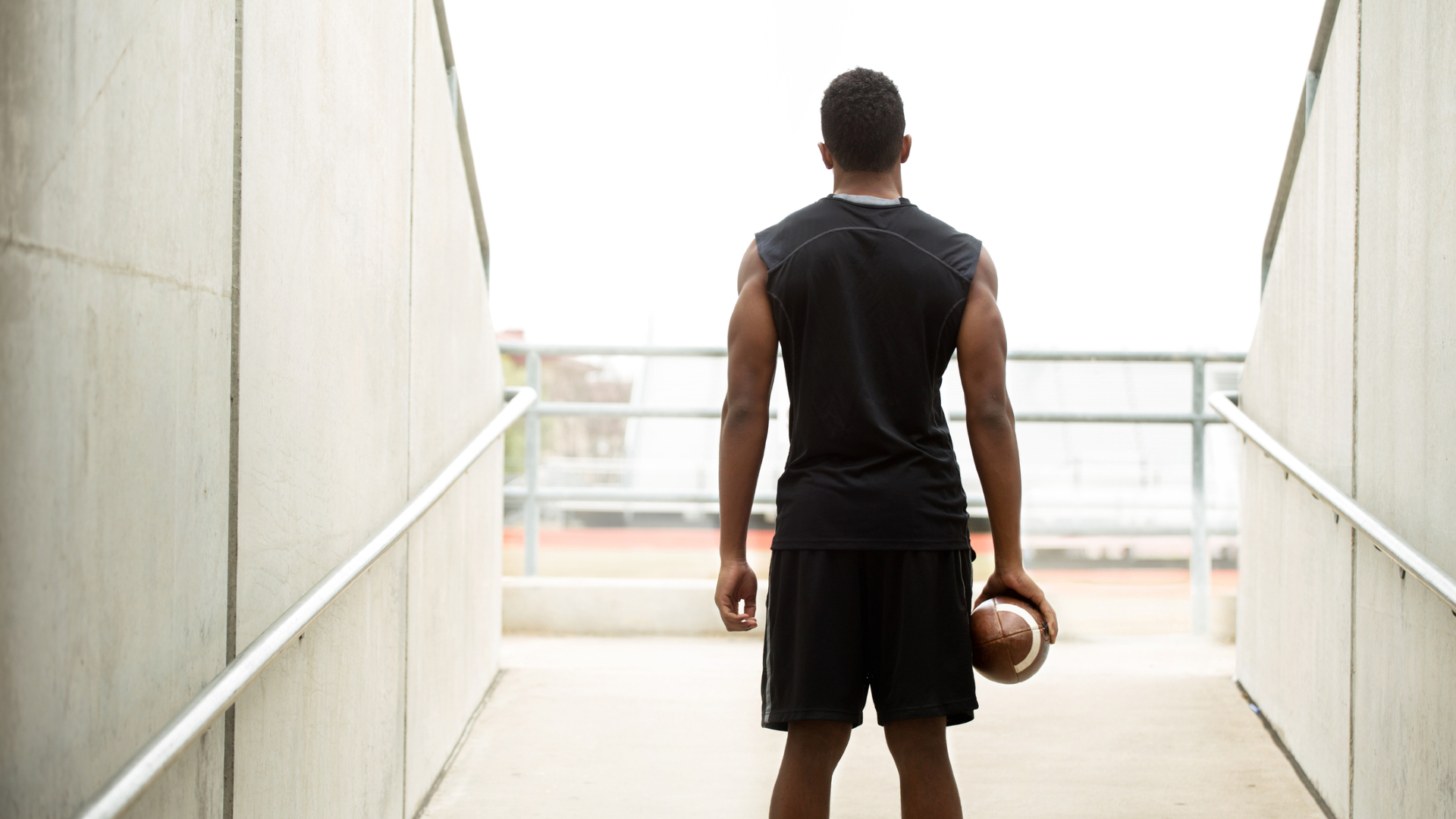 Sanger Heart & Vascular Institute Cardiologist Co-Authors JAMA Cardiology Paper
03.04.2021
Atrium Health News
Findings published in JAMA Cardiology show low incidence of heart inflammation among professional athletes who have had COVID-19.
CHARLOTTE, N.C., March 4, 2021 - New research from JAMA Cardiology released today shows that mandatory cardiac screening of professional athletes who had COVID-19 has been effective in ensuring athletes are returning to play sports safely. Using American College of Cardiology (ACC) cardiac testing guidelines developed to help athletes return to playing sports safely, a team of leading sports cardiologists studied whether professional athletes sustained detectable heart issues after having COVID-19.
Atrium Health Sanger Heart & Vascular Institute's Dermot Phelan, M.D., Ph.D., is the director of sports cardiology at Sanger and a member of the Cardiovascular Advisory Committee for the NBA and NFL. Phelan co-authored the paper, which investigates whether inflammatory heart disease was prevalent in professional athletes whose hearts had previously been screened. Utilizing registry data from Major League Soccer (MLS), Major League Baseball (MLB), National Hockey League (NHL), National Football League (NFL) and the men's and women's National Basketball Association (NBA), researchers found that less than 1% of the athletes screened prior to returning to play had evidence of cardiac injury after COVID-19.
"This study shows that implementing return to play screening guidelines has resulted in athletes returning to play safely, without adverse impacts on their hearts. Data shows that methodically screening athletes who have more significant symptoms and on-going cardiac symptoms after COVID-19 is the best approach," said Phelan.
The study looked at testing results from over 700 professional athletes, using robust registry data to build upon previous guidance and recommendations published in JACC: Cardiovascular Imaging and JAMA Cardiology.
"Our understanding of COVID-19 continues to evolve, and as such, we are continually researching and updating guidance to advise athletes and teams on the best course of action for returning to play. This latest update confirms that a more nuanced approach to testing is warranted when determining when athletes can return to play," said Phelan. "By reviewing a large amount of registry data that compiled cardiac testing and outcomes, we are now better able to fully understand the impact on athletes' hearts."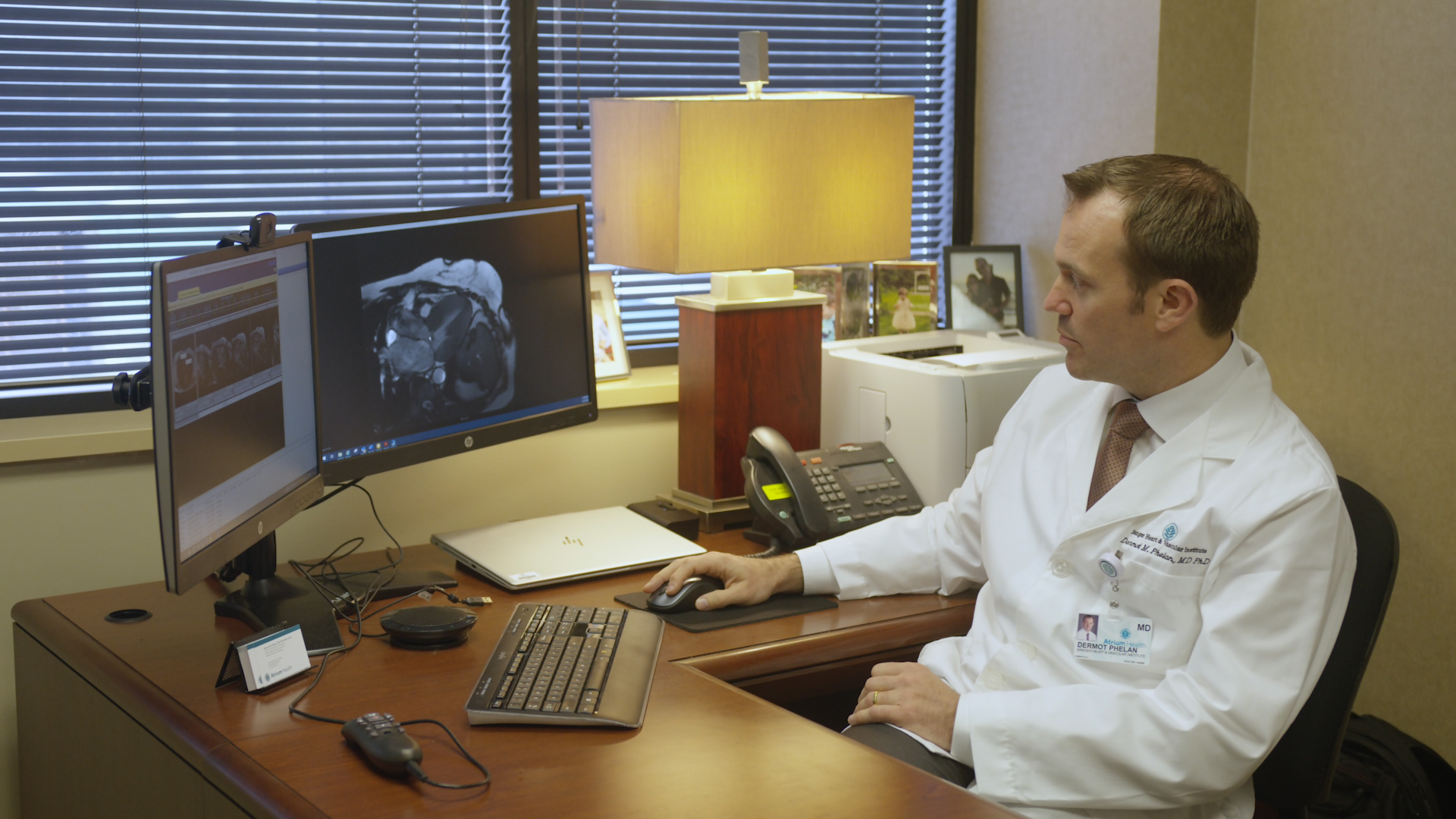 The results, which show a low prevalence of cardiac injury, further support cardiologists' previous gradual return to play approach and imaging recommendations, previously published in JAMA Cardiology and JACC: Cardiovascular Imaging.
"This is positive news for sports teams across the country – we're not seeing as many cardiac injuries related to COVID-19 as we initially anticipated. However, we still are seeing a small number, which means we must continue to utilize screenings as a tool to identify and treat those cases accordingly," said Phelan.
Researchers will continue to work alongside professional sporting leagues as athletes receive long-term follow-up evaluation.
---
About Atrium Health
Atrium Health is a nationally recognized leader in shaping health outcomes through innovative research, education and compassionate patient care. Atrium Health is an integrated, nonprofit health system with more than 70,000 teammates serving patients at 42 hospitals and more than 1,500 care locations. It provides care under the Wake Forest Baptist Health name in the Winston-Salem, North Carolina, region and Atrium Health Navicent in Georgia. Atrium Health is renowned for its top-ranked pediatric, cancer and heart care, as well as organ transplants, burn treatments and specialized musculoskeletal programs. A recognized leader in experiential medical education and groundbreaking research, Wake Forest School of Medicine is the academic core of the enterprise, including Wake Forest Innovations, which is advancing new medical technologies and biomedical discoveries. Atrium Health is also a leading-edge innovator in virtual care and mobile medicine, providing care close to home and in the home. Ranked among U.S. News & World Report's Best Hospitals for cancer treatment and in eight pediatric specialties, Atrium Health has also received the American Hospital Association's Quest for Quality Prize and was the recipient of the 2020 Centers for Medicare & Medicaid Services Health Equity Award for its efforts to reduce racial and ethnic disparities in care. With a commitment to every community it serves, Atrium Health seeks to improve health, elevate hope and advance healing – for all, providing more than $2 billion per year in free and uncompensated care and other community benefits.