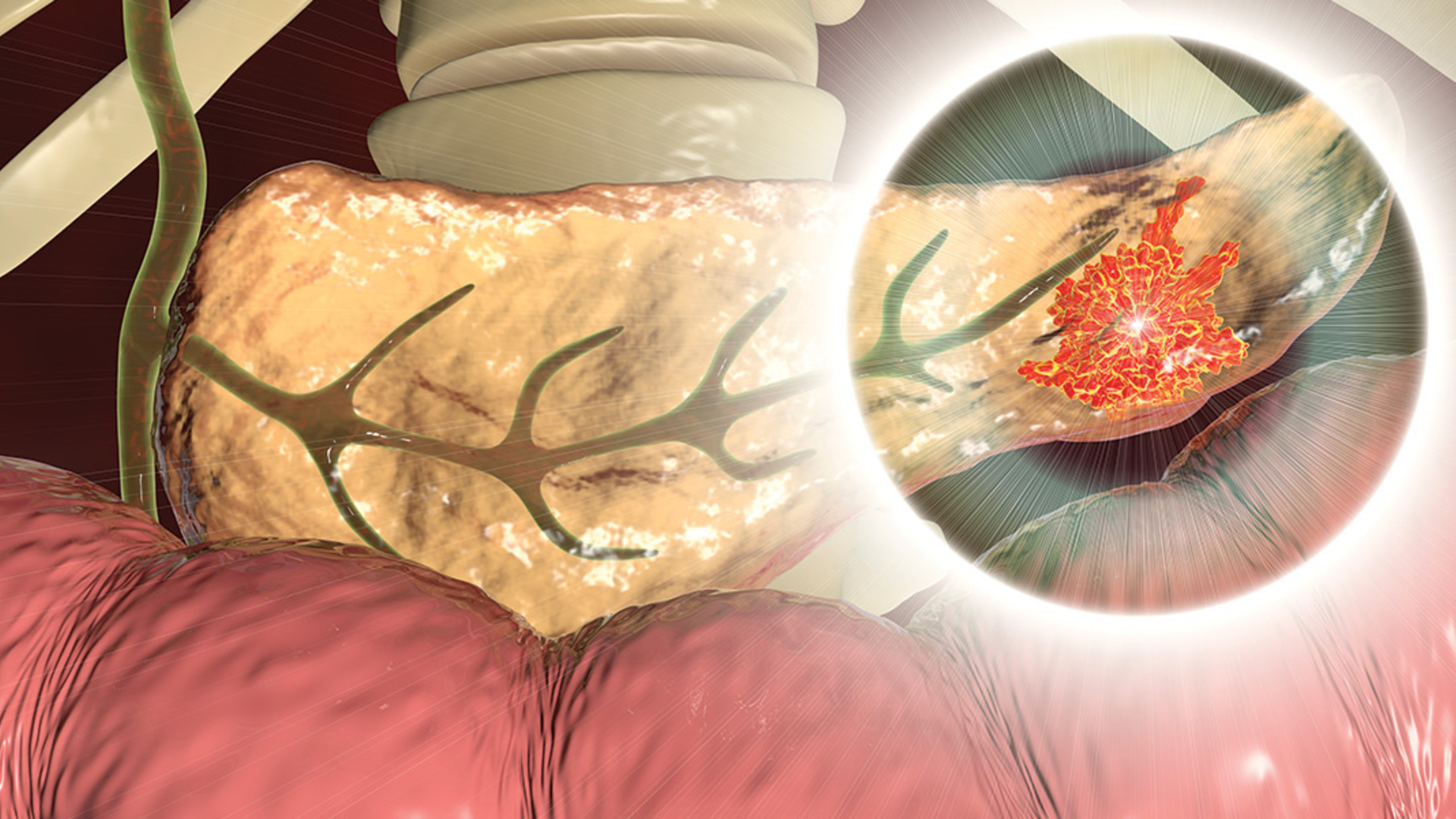 Why the Robotic Pancreaticoduodenectomy May Improve Pancreatic Cancer Outcomes
05.24.2021
Atrium Health News
With more hepato-pancreatico-biliary (HPB) surgeons embracing the robotic platform in pancreatic disease, there have been promising initial studies of robotic pancreaticoduodenectomy (RPD) – but little published data on operative and oncologic outcomes. The collaborative team at Atrium Health Carolinas Medical Center's Department of Surgery and Atrium Health Levine Cancer Institute set out to help fill the gap, by conducting one of the most comprehensive studies of RPD for pancreatic adenocarcinoma to date.
Atrium Health is home to six fellowship-trained HPB surgeons who perform more than 120 pancreaticoduodenectomies per year. As one of the pioneers of RPD, the team has been conducting the procedure for almost a decade, and have performed over 1,000 robotic HPB procedures overall. We have some of the nation's highest RPD volumes and this expertise has inspired hundreds of surgeons from around the world to learn and train on robotic HPB surgery with our team. This experience positioned Atrium Health to collect mature data and insights on the long-term oncologic effects of RPD vs. open pancreaticoduodenectomy (OPD).
The findings, which were published in Surgical Endoscopy, showed that RPD may carry many key perioperative and oncologic benefits including a shorter length of stay, higher lymph node (LN) yield, less postoperative delayed gastric emptying (DGE) and a noteworthy trend toward longer survival. We believe this is an important step toward validating RPD as equivalent, if not superior to OPD, and we hope it will encourage more centers to embrace a robotic approach.
Authors on the paper included: John Martinie, M.D.; Maria Baimas, MD; Michael Watson, M.D.; Keith Murphy, M.D.; David Iannitti, M.D.; Erin Baker, M.D.; Lee Ocuin, M.D.; and Dionisios Vrochides, M.D.
Higher Lymph Node Yields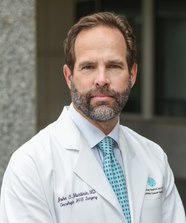 For the study, we conducted a retrospective review of all patients who underwent RPD for pancreatic adenocarcinoma at our center from 2008 to 2019. We matched 38 adults who had an RPD with 38 adults who underwent OPD by demographics and oncologic factors to allow for an appropriate comparison. Matched characteristics included age, gender, BMI, ASA classification, pathologic N and T stages, and use of neoadjuvant and adjuvant chemotherapy. About two-thirds of patients in both groups had chemotherapy after the surgery, and slightly more than half were female.
The results demonstrated several significant differences that may affect patient outcomes. First, the LN yield was significantly higher with RPD than with OPD. The median LN yield for RPD was 21.5 lymph nodes versus 13.5 for OPD. "While there remains debate about how lymphadenectomy affects pancreatic cancer survival, it is possible that improving the LN harvest reduces recurrence and improves overall survival," said John Martinie, M.D., FACS, HPB surgical oncologist.
Improved Gastric Emptying with Robotic Surgery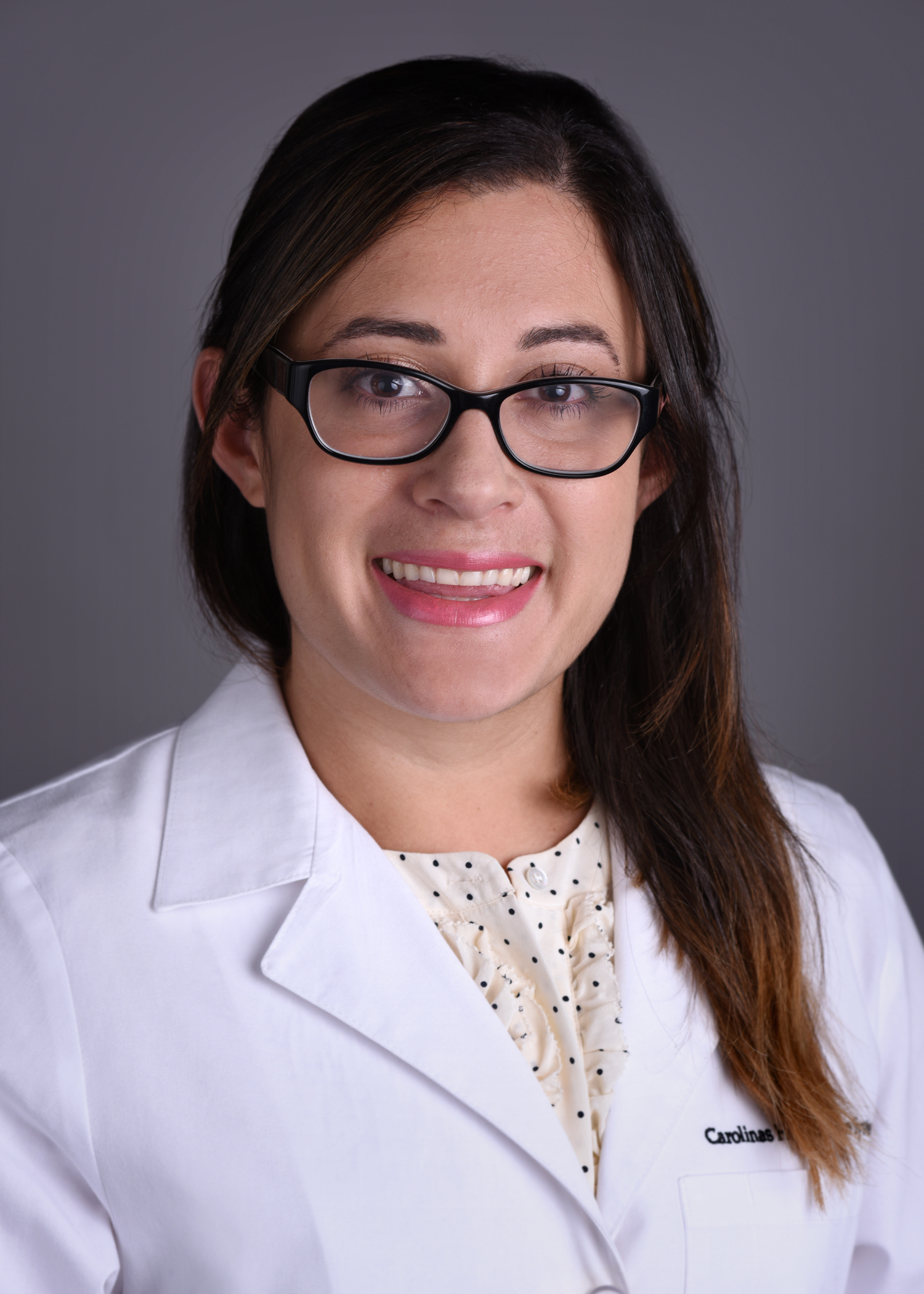 RPD patients had a significantly shorter length of stay, at 7.5 days versus 9 days for OPD, and less postoperative DGE. Over 30% of OPD patients experienced DGE, compared to just 2.6% of RPD patients. "This is noteworthy in part because DGE can lead to significant patient discomfort, extended length of stay, increased likelihood of readmission and higher costs, negatively affecting patient experience and satisfaction," said Maria Baimais, M.D., resident with the Department of Surgery and one of the researchers on the paper.
While it remains an open question why DGE is lower among RPD patients, this may be related to the smaller incisions and decreased tissue manipulation and disruption in RPD versus OPD. As such, there may be less intraabdominal inflammation and subsequent stress response – factors that were previously associated with DGE.
Longer Median Survival Times
We identified an intriguing trend toward better oncologic outcomes with the robotic Whipple.
In our study, tumor size was similar between patients undergoing RPD and OPD, but the robotic group had significantly more tumors with lymph system and/or nerve invasion. Interestingly, though, the OPD group had twice the rate of local recurrence.
There was also a trend toward longer survival with RPD. The RPD group survived a median of 30.4 months compared with 23 months in the OPD group. While the results are not statistically significant (possibly due to the small sample size), the trend toward longer overall survival is still promising and we look forward to larger future studies.
Raising the Bar on HPB Care and Surgery
"We believe this research is a step toward validating RPD as an equivalent if not superior operative option to OPD for pancreatic adenocarcinoma," said Dr. Martinie. "As our study demonstrates, RPD conducted at an experienced institution offers similar immediate intraoperative and postoperative benefits to OPD and may also offer improved oncologic outcomes. We hope our findings spur more institutions to embrace and offer RPD as we continue to investigate key questions as part of a larger commitment to raise the bar on patient care."
The HPB program at Atrium Health offers a multidisciplinary approach to patient care, involving gastroenterologists and medical oncologists, earning an international reputation. Over 250 surgeons have traveled here from as far away as Japan and Europe to participate in robotic surgery trainings and/or our robotic fellowship program.
To learn more about our HPB program or refer a patient, please contact:
Atrium Health HPB Surgery – Charlotte
Phone: (704) 355-1813
Fax: (704) 355-9677
Atrium Health Levine Cancer Institute
Phone: (980) 442-6372
Fax: (980) 442-5858