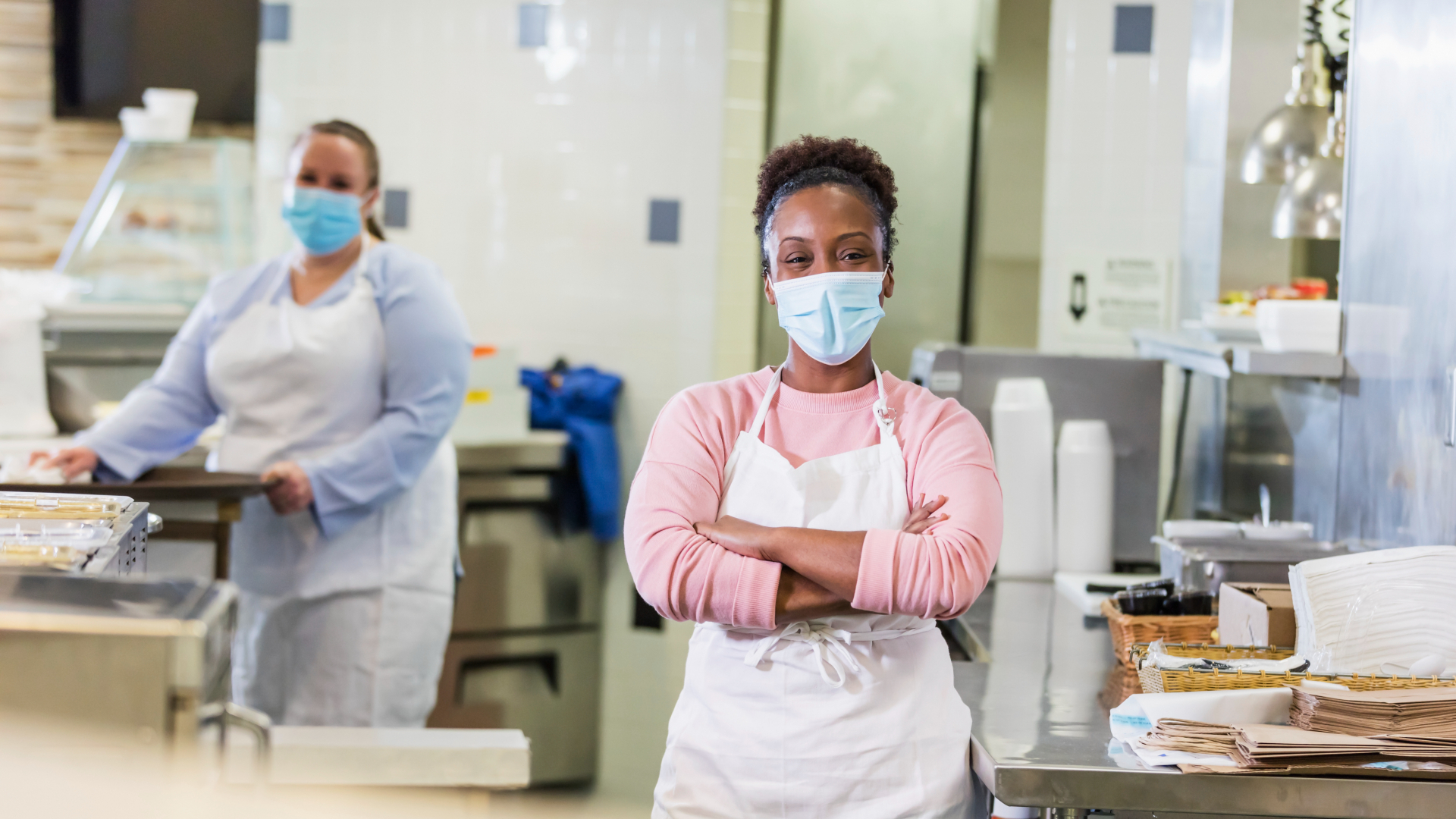 Atrium Health Increasing its Focus on Supplier Diversity
08.05.2021
Atrium Health News
CHARLOTTE, N.C., Aug. 5, 2021 – There are two words that are part of Atrium Health's mission statement that truly define the region's largest health provider: "for all." While this typically is talked about in terms of patients – Atrium Health will treat anyone, regardless of their ability to pay – it is also a concept that is being given renewed focus, in terms of vendors and product suppliers with which Atrium Health conducts its business.
"Throughout the pandemic, supply chain leaders within Atrium Health recognized how important it was to have a stable supply chain, but also to not rely on a single vendor to meet our needs," said Les Maginley, vice president of supplier diversity for Atrium Health. "Frequently, local suppliers were enlisted to help acquire or manufacture certain personal protective equipment, cleaning supplies and other essentials. This experience has only served to strengthen the enterprise's resolve to embrace greater supplier diversity, especially as it pertains to minority-, women- and veteran-owned businesses, large and small."
One recent addition to Atrium Health's roster of diverse suppliers is SodexoMAGIC, which provides food services at selected Atrium Health hospitals in the greater Charlotte and Winston-Salem areas. It is a joint venture between Sodexo and Magic Food Provisions LLC, founded by basketball hall of fame member Earvin "Magic" Johnson, who is the majority owner, chairman and CEO of the SodexoMAGIC enterprise. It shares many of Atrium Health's priorities, including access to food, wellness and community service.
"SodexoMAGIC is excited to partner with Atrium Health," said Johnson. "Our goal is to positively impact communities served by Atrium Health and enhance the guest, staff and patient experience."
Atrium Health more than tripled its Minority Tier I spend between 2018 and 2020 and more than doubled its number of diverse suppliers. It projects to spend over $100 million per year with minority suppliers by 2026.
Atrium Health has a strong desire to spend locally, where feasible – in fact, last year it spent $4.5 million with diverse businesses based in the six ZIP codes of Charlotte's Crescent area. Local firms contracted include Professional Security Services, First Class Presort and Informatic Concepts, among others.
"Atrium Health, a world class leader in healthcare, is also a leader in health equity for all, as well as diversity, equity and inclusion," said Lorie Spratley, interim chief operating officer of R.J. Leeper Construction, LLC. Leeper Construction is an African American construction firm contracted for portions of the new Surface Lot A parking deck at Atrium Health Carolinas Medical Center. "Through its various initiatives, Atrium Health has exemplified its commitment – from the boardroom, executive leadership team, employees and stakeholders – to the community. We share its vision, passion and commitment and appreciate the opportunity to partner with Atrium Health in this endeavor to build, expand and grow our community."
"Our partnership with Atrium Health Supply Chain Alliance greatly expands the types of products and services we offer to the Atrium Health system, but it also immerses our company into new realms of the healthcare field that we have been eager to involve ourselves into," said Larry Fairley, CEO of Marketing Resource Solutions, a Black-owned, full-service marketing and advertising firm. "Our work together has been a wonderful opportunity and produced stellar results."
"Having a strong supplier diversity program is an important part of our commitment to diversity, equity and inclusion, as well as our effort to improve economic health and mobility in the communities we serve," added Maginley. "As we continue to expand our reach among diverse businesses, we encourage eligible business owners to register their interest in becoming a supplier to us on our website."
[Editor's Note: full website address is https://atriumhealth.org/about-us/diversity-inclusion/every-community-matters for the Atrium Health supplier diversity page.]
About SodexoMAGIC
SodexoMAGIC was formed in 2006 through a joint venture between Magic Food Provisions (MFP), which is owned by NBA all-star Earvin "Magic" Johnson, and Sodexo Inc. to provide food and facilities management services to businesses, hospitals, schools, and universities. SodexoMAGIC was founded with the purpose of empowering the communities it serves, creating opportunity by hiring locally and purchasing goods and services from minority and women-owned businesses. With a 51 percent ownership interest by MFP, SodexoMAGIC has been certified as a minority-owned and managed company by the Minority Supplier Development Council and the Southern California Minority Business Development Council, Inc. The joint venture employs over 6,500 people at approximately 1,500 locations across the U.S.
About Atrium Health 
Atrium Health is a nationally recognized leader in shaping health outcomes through innovative research, education and compassionate patient care. Atrium Health is an integrated, nonprofit health system with nearly 70,000 teammates serving patients at 40 hospitals and more than 1,400 care locations. It provides care under the Wake Forest Baptist Health name in the Winston-Salem, North Carolina, region, as well as Atrium Health Navicent and Floyd in Georgia. Atrium Health is renowned for its top-ranked pediatric, cancer and heart care, as well as organ transplants, burn treatments and specialized musculoskeletal programs. A recognized leader in experiential medical education and groundbreaking research, Wake Forest School of Medicine is the academic core of the enterprise, including Wake Forest Innovations, which is advancing new medical technologies and biomedical discoveries. Atrium Health is also a leading-edge innovator in virtual care and mobile medicine, providing care close to home and in the home. Ranked among U.S. News & World Report's Best Hospitals in eight pediatric specialties, Atrium Health has also received the American Hospital Association's Quest for Quality Prize and was the recipient of the 2020 Centers for Medicare & Medicaid Services Health Equity Award for its efforts to reduce racial and ethnic disparities in care. With a commitment to every community it serves, Atrium Health seeks to improve health, elevate hope and advance healing – for all, providing more than $2 billion per year in free and uncompensated care and other community benefits.