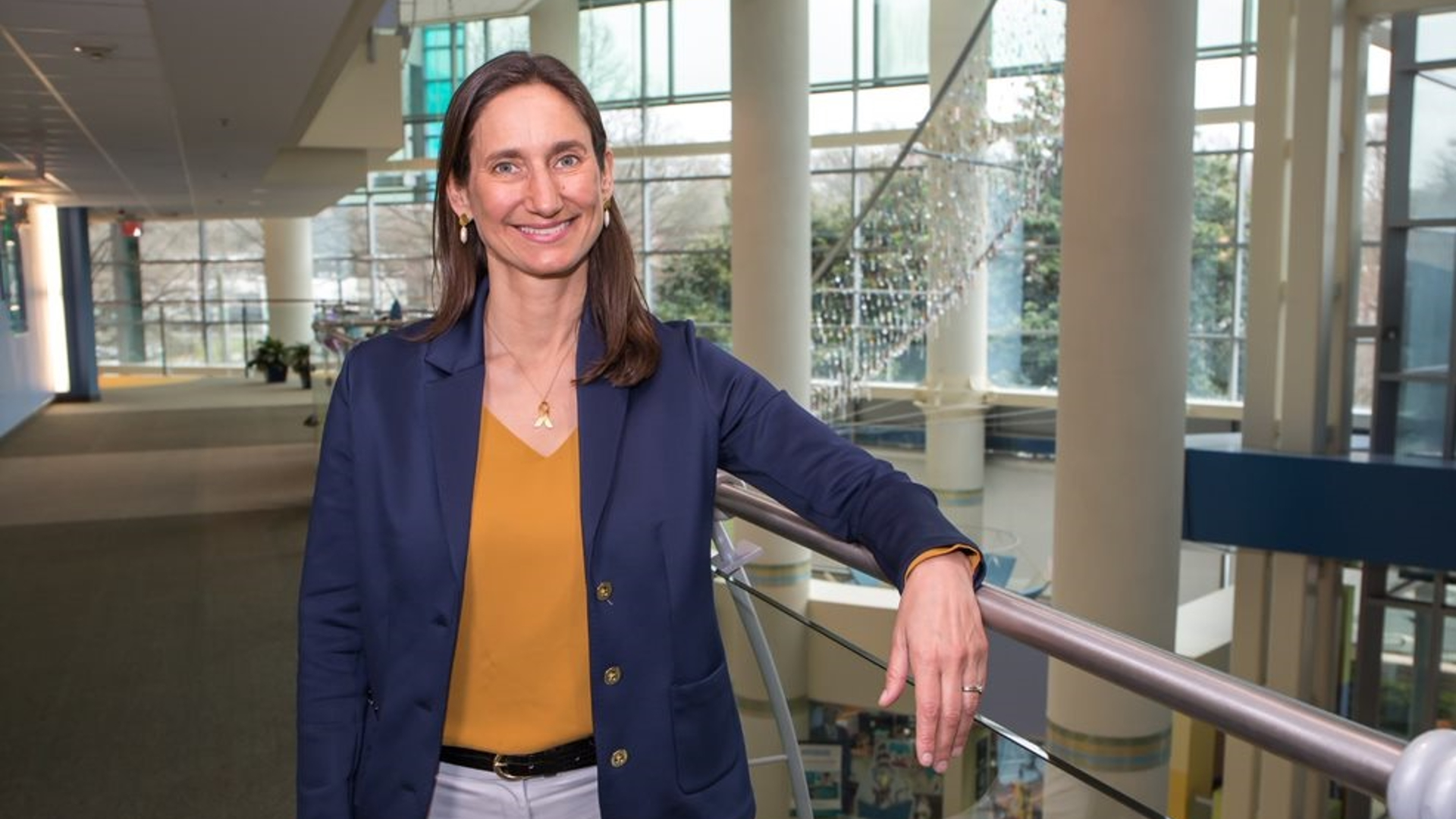 New Pediatric Cancer Trial to Test Immunotherapy Combination
09.29.2021
Atrium Health News |
Levine Children's
A new prospective treatment for two rare childhood cancers, diffuse intrinsic pontine glioma (DIPG) and recurrent neuroblastoma, will be tested in a new human clinical trial led by pediatric oncology teams at the University of Florida and Atrium Health Levine Children's in Charlotte, N.C.
The trial will test an innovative combination of molecular-guided therapy and personalized immunotherapy. The treatments use the unique genetic information of an individual child's cancer to design a three-pronged approach: a specifically tailored drug treatment, a cancer vaccine containing dendritic cells and adoptive T cell therapy.
Adoptive T cell therapy, a form of immunotherapy, is a treatment that harnesses the power of a person's own immune system to fight cancer. The process involves taking T cells (a type of immune cell) from the patient's own tumor tissue or blood, grown or changed in the lab and then given back to the patient to help the body fight the disease.
DIPG is an aggressive tumor in the brainstem that is diagnosed in about 150 to 300 patients per year in the U.S., most of whom are children. It is a devastating diagnosis, with less than 3% survival two years after diagnosis with current treatments.
Neuroblastoma is a solid tumor that generally develops in the adrenal glands, where nerve cells called neuroblasts are commonly found, but it can also start in or spread to the chest, spine, spinal cord or abdomen. Five-year survival rates for neuroblastoma range from more than 95% in the low-risk group to about 50% for the high-risk group. Risk groups are based on the extent of the cancer and factors such as age at diagnosis.
The new clinical trial, with support led by the Beat Childhood Cancer Foundation and Caroline's PEACH Foundation, will be headed by study chairs Duane Mitchell, M.D., Ph.D., co-director of UF's Preston A. Wells Jr. Center for Brain Tumor Therapy, and Giselle Saulnier Sholler, M.D., director of the Isabella Santos Foundation Rare and Solid Tumor Program at Atrium Health Levine Children's. Sholler is also chair of the Beat Childhood Cancer Consortium, a research consortium of more than 55 universities and children's hospitals that will facilitate the new clinical trial. Additional support is being provided by the Isabella Santos Foundation, Milan's Miracle Fund, Brooke's Blossoming Hope for Childhood Cancer Foundation and the Warrior Jace Foundation.
Michael Kanis, co-founder with his wife, Tina, of Caroline's PEACH Foundation, said, "Our lives were forever changed on the day our daughter Caroline — who was sweet as a peach — was diagnosed with an aggressive brainstem tumor. Since her passing, each day we continue to live by Caroline's words, 'We must never be angry, and we must never have regrets.' We are excited to launch our next chapter in Caroline's PEACH Foundation by partnering with Atrium Health's Levine Children's Hospital and the University of Florida to offer world-class care opportunities and hope to families battling cancer."
The trial is designed to enroll 12 patients ages 30 and younger in each group, with Mitchell leading the DIPG segment and Sholler leading the neuroblastoma segment.
Mitchell noted it will be the first time testing their lab's immunotherapy protocol in patients who have cancers outside of the brain.
"The PEACH Protocol brings together personalized medicine and personalized immunotherapy in a unique clinical trial for children," Mitchell said. "We're excited to bring forward a new approach to treating these aggressive pediatric tumors using genetic analysis to design personalized combination drug treatments and to induce an immune response tailored against a child's own tumor."
Sholler said the trial will advance the understanding of genomic alterations and the role they play in a patient's tumor. "This will allow us to focus on treating these changes with targeted drugs as well as by activating the patient's own immune system. This research will help to take the first step in this novel approach to fighting two of our more challenging cancers in children."
Written by Michelle Jaffee, University of Florida Health Communications