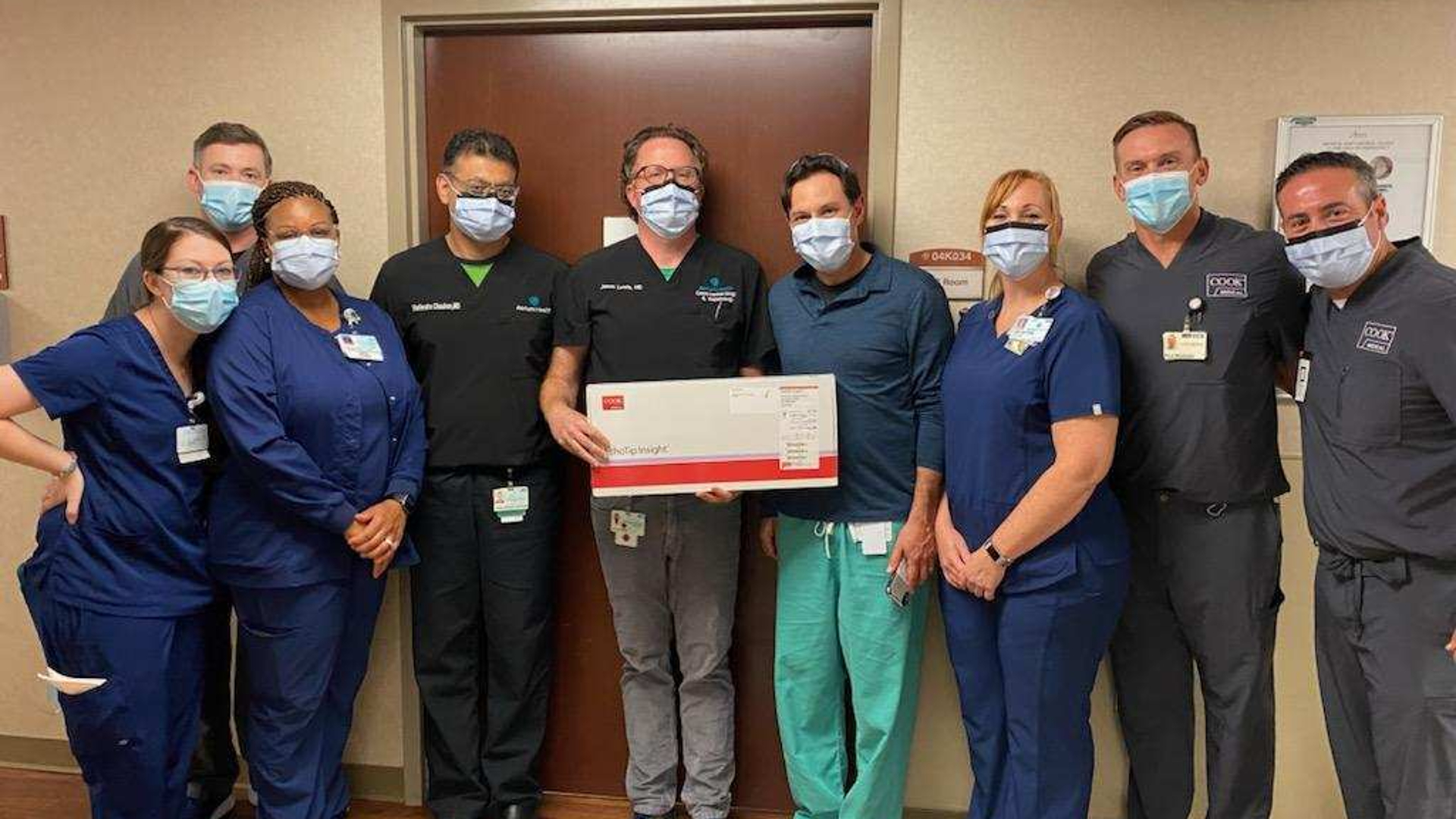 Atrium Health Gastroenterologist Performs Unique Interventional Endoscopy
10.15.2021
Atrium Health News
Dr. Jason Lewis, a gastroenterologist with Atrium Health, recently performed a unique endoscopic ultrasound-guided portal pressure measurement procedure directly measuring pressures in the portal and hepatic veins with a 25G needle attached to a manometer. Portal pressure measurements are vital for hepatologists in determining appropriate treatment plans for patients with liver diseases or who may be at high-risk for liver diseases.
"This minimally invasive procedure has excellent safety and efficacy data compared to traditional methods and can be an outpatient procedure performed in about an hour," said Dr. Jason Lewis. "This collaborative work between the endoscopy and hepatology teams at Atrium Health will help guide care for our liver disease patients."
Atrium Health Carolinas Medical Center joins Johns Hopkins Health and Atrium Health Wake Forest Baptist Health as a select group of interventional endoscopy centers on the East Coast with this capability.
In addition to becoming one of the first centers to offer this procedure, Atrium Health hepatology physician, Dr. Mark Russo and Atrium Health Wake Forest Baptist gastroenterology & hepatology physicians Dr. Sean Rudnick and Dr. Jason Conway, published their study that obtaining portal pressure measurement for liver patients endoscopically is safe and effective in the World Journal of Hepatology. https://www.wjgnet.com/1948-5182/full/v13/i8/887.htm