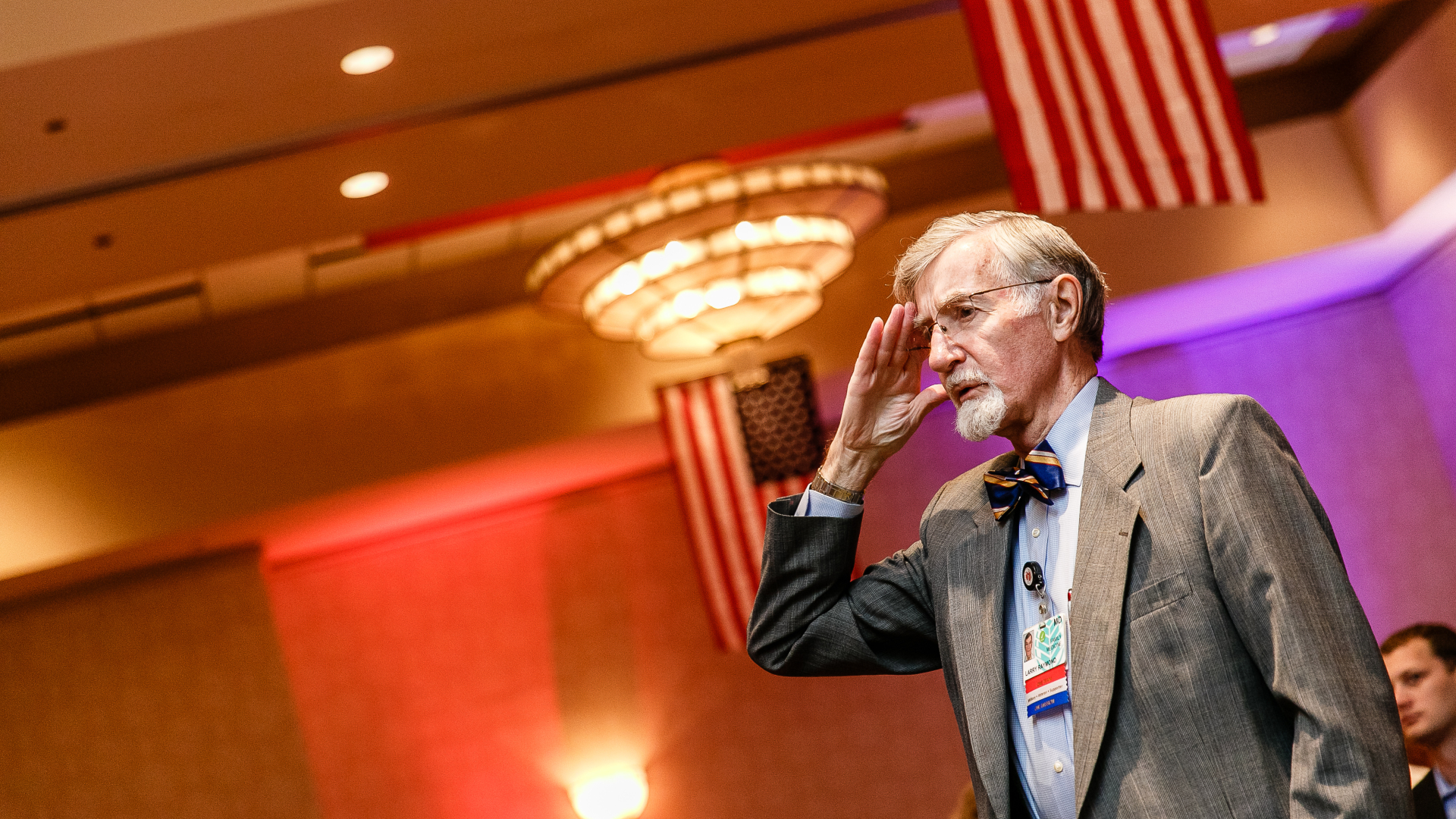 Atrium Health Honored by Forbes as a Best Employer for Veterans
11.11.2021
Atrium Health News
Atrium Health also recognized for sustained employer support of National Guard and Reserve service

CHARLOTTE, N.C., Nov. 11, 2021 – Atrium Health has been recognized on the 2021 Forbes list of Best Employers for Veterans. This is the first appearance by Atrium Health on this distinguished list of 200 companies. Atrium Health employs more than 1,400 veterans and active military teammates and is the only North Carolina-based healthcare organization to make the list.
"Atrium Health knows that military service members provide innovative leadership and professional expertise that positively impact our patients, their families and the communities we serve," said Jim Dunn, enterprise executive vice president and chief people and culture officer for Atrium Health. "We are honored to be named among the best employers for veterans."
Forbes and Statista selected the America's Best Employers for Veterans 2021 based on an independent survey completed by over 5,000 U.S. veterans working for companies employing at least 1,000 people within the U.S. Participants were asked to give their opinion on a series of statements related to general topics regarding their own employer, for example: atmosphere and development, image, working conditions, salary and wages, workplace, diversity and a set of topics related specifically to the interests of veterans in the workplace.
The Employer Support of the Guard and Reserve (ESGR) has awarded Atrium Health with an Extraordinary Employer Support Award, which recognizes the sustained employer support of National Guard and Reserve service. ESGR is a Department of Defense program, established in 1972, to promote cooperation and understanding between Reserve Component Service members and their civilian employers and to assist in the resolution of conflicts arising from an employee's military commitment. Only prior recipients of the Secretary of Defense Employer Support Freedom Award, such as Atrium Health, that have demonstrated sustained support for three years after receiving the award are eligible for consideration at the committee level.
Atrium Health President and CEO Eugene A. Woods was also recognized by the Office of the Secretary of Defense with the highly regarded Patriot Award for supporting employee participation in America's National Guard and Reserve Forces. The Patriot Award reflects the efforts by individuals to support National Guard or Reserve members through a wide range of measures, including flexible schedules, time off prior to and after deployment, caring for families and granting leaves of absence, if needed.
Additionally, Dr. David Callaway, chief of crisis operations, sustainability and operational and disaster medicine for Atrium Health, was named Veteran of the Year by Veteran's Bridge Home at its Carolinas Veterans Day Festival, held at Truist Field in Uptown Charlotte earlier today. A veteran of the U.S. Navy, Callaway was recognized for his exemplary, continued service and sacrifice to the community this past year.
"We are grateful for Dr. Callaway's leadership and selfless service during one of the most trying periods in our country's history," said Blake Bourne, executive director for Veterans Bridge Home. "From the 'Million Mask Initiative' to the public-private partnership to distribute vaccines to the establishment of a task force to welcome Afghan arrivals – he has impacted our community in incredible ways. We are all grateful and stronger because of him."
As part of its annual Veteran's Day Celebration, Woods recognized Atrium Health's veterans and active military teammates from across the enterprise. Included in the enterprise event was its Veteran & Military System Resource Group, a group of veteran and active-duty military teammates and their families, to support and promote the unique characteristics of those who are serving or have served. Atrium Health also recognized those currently serving in the United States military who have given up great personal freedoms to help protect our country. As part of an annual tradition, since 2015, Atrium Health teammates, patients and their families have sent more than 285,000hand-written cards to military service members around the world.
About Atrium Health 
Atrium Health is a nationally recognized leader in shaping health outcomes through innovative research, education and compassionate patient care. Based in Charlotte, North Carolina, Atrium Health is an integrated, nonprofit health system with more than 70,000 teammates serving patients at 40 hospitals and more than 1,400 care locations. It provides care under the Atrium Health Wake Forest Baptist name in the Winston-Salem, North Carolina, region, as well as Atrium Health Navicent and Atrium Health Floyd in Georgia and Alabama. Atrium Health is renowned for its top-ranked pediatric, cancer and heart care, as well as organ transplants, burn treatments and specialized musculoskeletal programs. A recognized leader in experiential medical education and groundbreaking research, Wake Forest University School of Medicine is the academic core of the enterprise, including Wake Forest Innovations, which is advancing new medical technologies and biomedical discoveries. Atrium Health is also a leading-edge innovator in virtual care and mobile medicine, providing care close to home and in the home. Ranked nationally among U.S. News & World Report's Best Hospitals in eight pediatric specialties and for rehabilitation, Atrium Health has also received the American Hospital Association's Quest for Quality Prize and its 2021 Carolyn Boone Lewis Equity of Care Award, as well as the 2020 Centers for Medicare & Medicaid Services Health Equity Award for its efforts to reduce racial and ethnic disparities in care. With a commitment to every community it serves, Atrium Health seeks to improve health, elevate hope and advance healing – for all, providing more than $2 billion per year in free and uncompensated care and other community benefits.