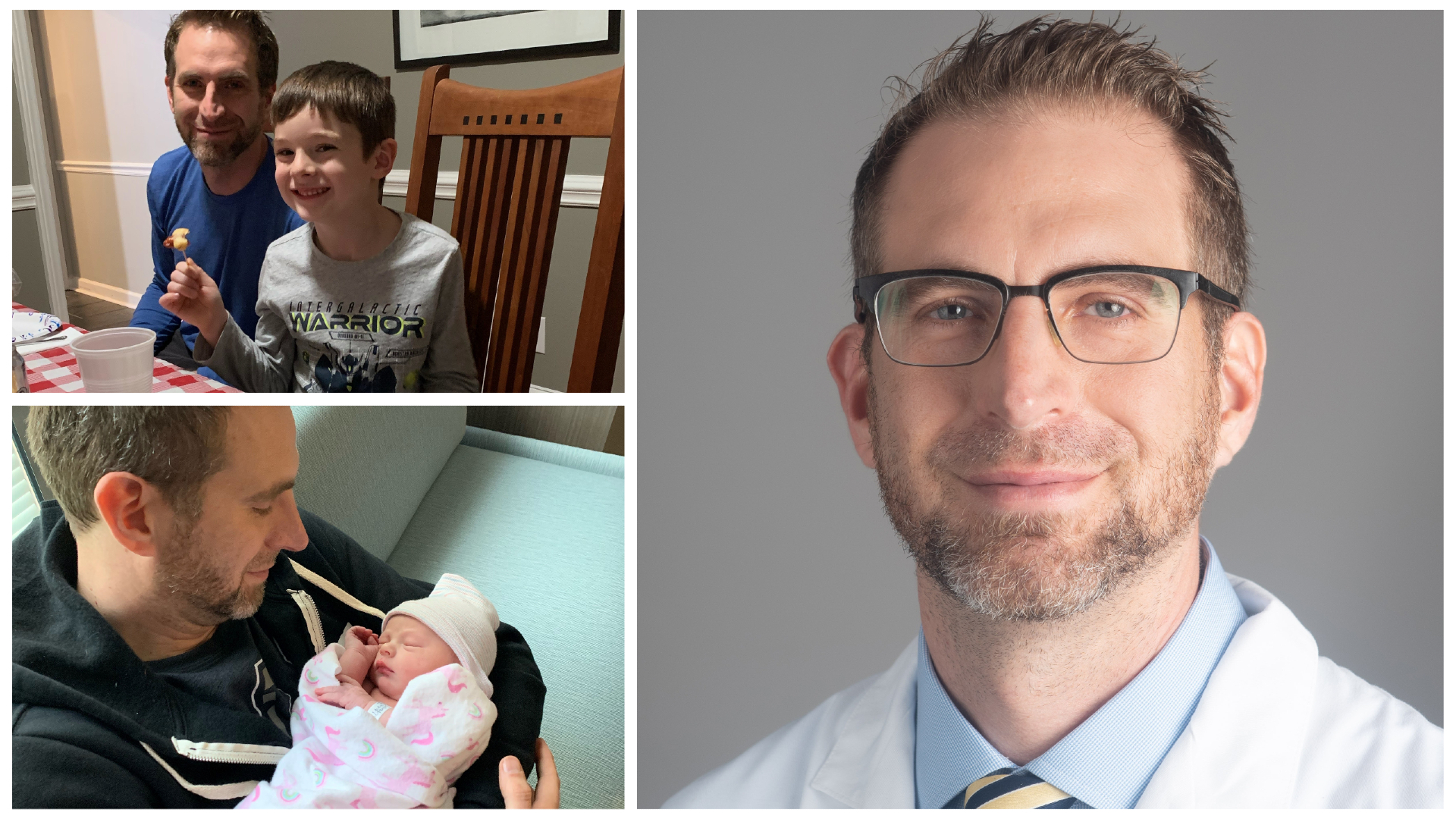 Atrium Health Levine Children's Announces New Medical Director of Pediatric Blood & Marrow Transplant and Cellular Therapy
03.22.2022
Atrium Health News |
Levine Children's
Atrium Health Levine Children's has named Michael J. Eckrich, M.D., MPH, as the new medical director of pediatric blood & marrow transplant and cellular therapy. Eckrich will oversee the pediatric blood & marrow transplant and cellular therapy department at Levine Children's as he helps address the complex care needs of patients with cancer and blood disorders by pioneering cellular therapies.
When asked about the best part of his job, Eckrich said it's caring for his pediatric patients. "Early on, I fell in love with the curative potential of transplant and cellular therapies that are designed to help young patient populations with blood disorders and cancers," he explained. "I love being part of the patient's journey as we find innovative ways to give them a healthier future."
Eckrich is thrilled to be returning to Levine Children's where he started his career 10 years ago. "It's wonderful to see how much Levine Children's has grown in pediatric blood cancer care as well as its strong leadership in neuroblastoma care," said Eckrich. "Plus, our dedicated and focused team is taking the lead in pioneering therapies for patients throughout the community and nationwide."
According to Eckrich, the community-based, collaborative environment at Levine Children's sets it apart from other hospitals. "As a multidisciplinary institution, we're able to support underserved patients while maintaining a strong commitment to Charlotte," he revealed. "In fact, our ability to support these complex patients with consistent care throughout our specialties is being recognized at a national level."
While Eckrich appreciates the high level of innovation and development within the transplant and cellular therapies program, especially in leukemia therapy, he's also establishing new goals for the future. "I'd like to transform it into a leading-edge gene therapy program that serves communities and patients with blood cancer using novel therapies," he explained. "We're also focused on innovating therapies for sickle cell disease, which helps keep us at the curative forefront of this disease."
"The Levine Children's team has already done remarkable work with exceptional clinical outcomes," Eckrich explained. "I plan to take that work to the next level in order to bring newer therapies to the forefront of patient care. This will impact the lives of our pediatric patients as they gain the full benefit of our transplants and cellular therapies."
Eckrich holds medical degrees from Vanderbilt University and State University of New York. He completed his residencies at State University of New York and fellowships at the Medical College of Wisconsin and Vanderbilt University. Eckrich is board certified in pediatric hematology and oncology, as well as general pediatrics.