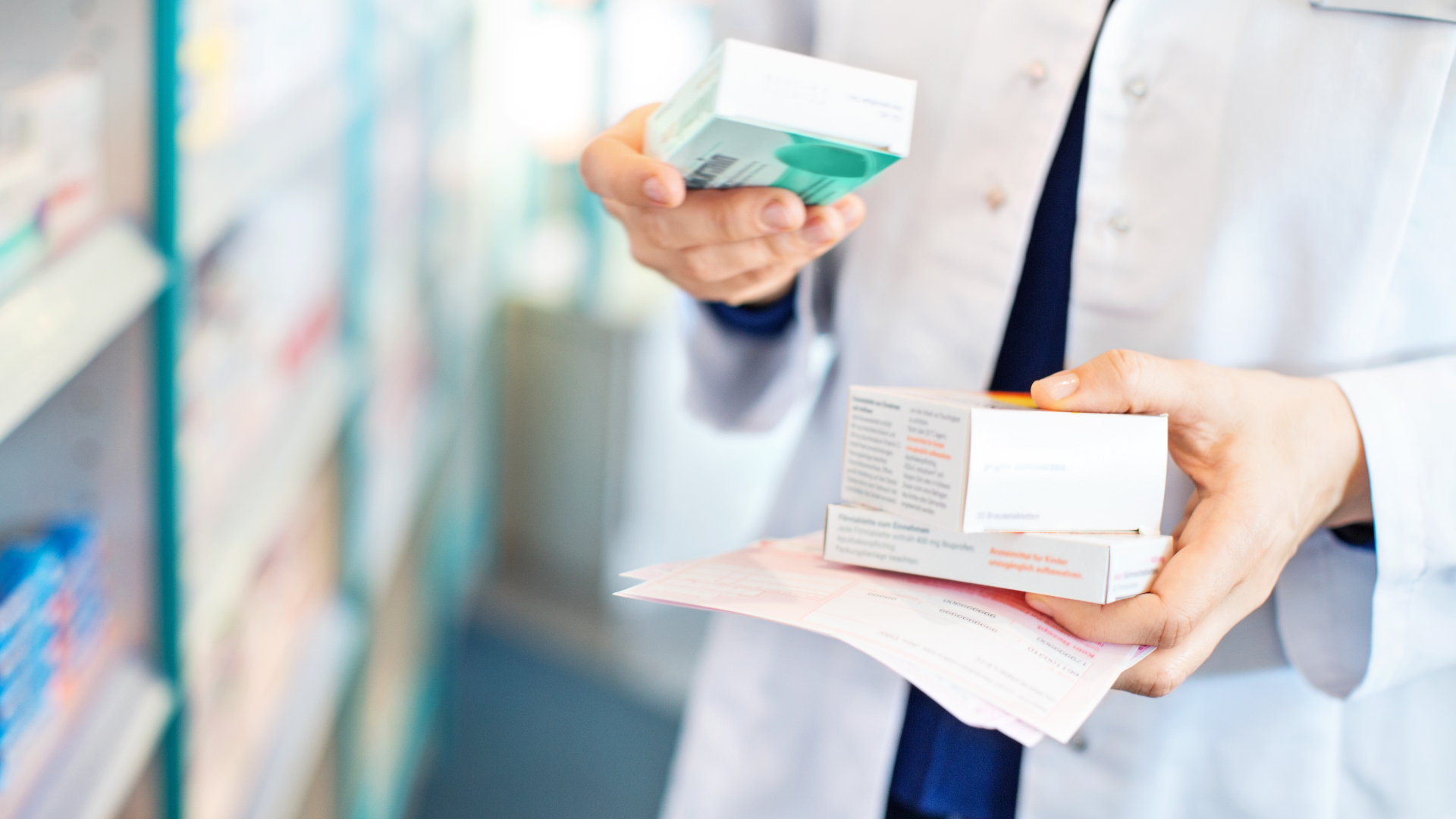 NC MedAssist Executive Luncheon Raises Funds to Support Health Equity
04.25.2022
Atrium Health News
Community leaders gathered at the sixth annual NC MedAssist Executive Luncheon – presented by Atrium Health – on Thursday, April 7, to raise funds to provide free prescription and over-the-counter medicines to low-income and uninsured community members.
North Carolina's only statewide, nonprofit pharmacy, NC MedAssist, seeks to ensure no person in North Carolina has to choose between buying food and buying their medication. Last year alone, NC MedAssist distributed more than $63 million in medication to underserved populations.
"The need for health equity is urgent," said Kinneil Coltman, DHA, senior vice president and chief community and social impact officer for Atrium Health, during the keynote address. "It may be a quiet storm, but it is a living, breathing force engrained in our social, political and economic systems that requires a devotion to reversing. It is our duty as the largest health system in the state to be the leaders in disrupting these health inequalities."
Driven by its mission to improve health, elevate hope and advance healing – for all – Atrium Health is running straight at the structural underpinnings of inequality and radically rethinking the role large health systems play in driving health equity with the launch of its new social impact strategy.
In her address, Coltman emphasized how, for Atrium Health, health equity is not just a side project, it is "baked into our sauce. It is part of what we do."
"We've committed to addressing the social needs of our patients, such as hunger, transportation, the ability to get medications consistently across our footprint and then we're connecting them to wonderful partners like MedAssist," she said.
NC MedAssist serves patients in all 100 North Carolina counties and to ensure those who need assistance receive it, they raise funds through events, corporate sponsorships, individual donations and grants.
Brenda Voss, interim chief executive officer for NC MedAssist, expressed her gratitude for the corporate sponsors, like Atrium Health, and attendees of the executive luncheon. "We thank each of you for raising enough to provide more than $2.74 million, and counting, in medication for those that otherwise cannot afford it."