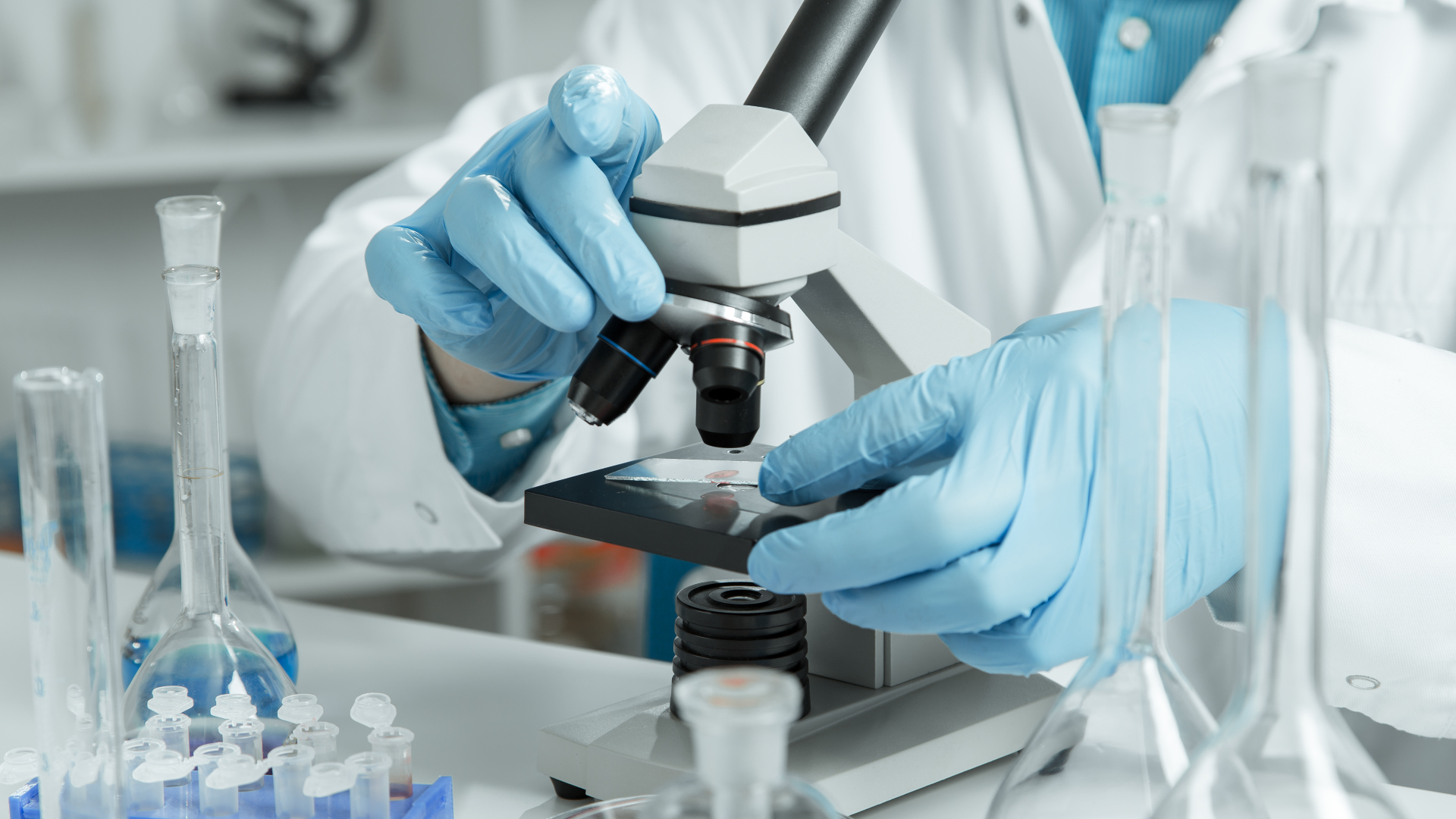 Atrium Health's Levine Cancer Institute's Research Leads to New Treatment for Lymphoma Patients
06.30.2022
Atrium Health News |
Levine Cancer Institute
A newly approved CAR-T cell therapy is now available for adults with large B-cell lymphoma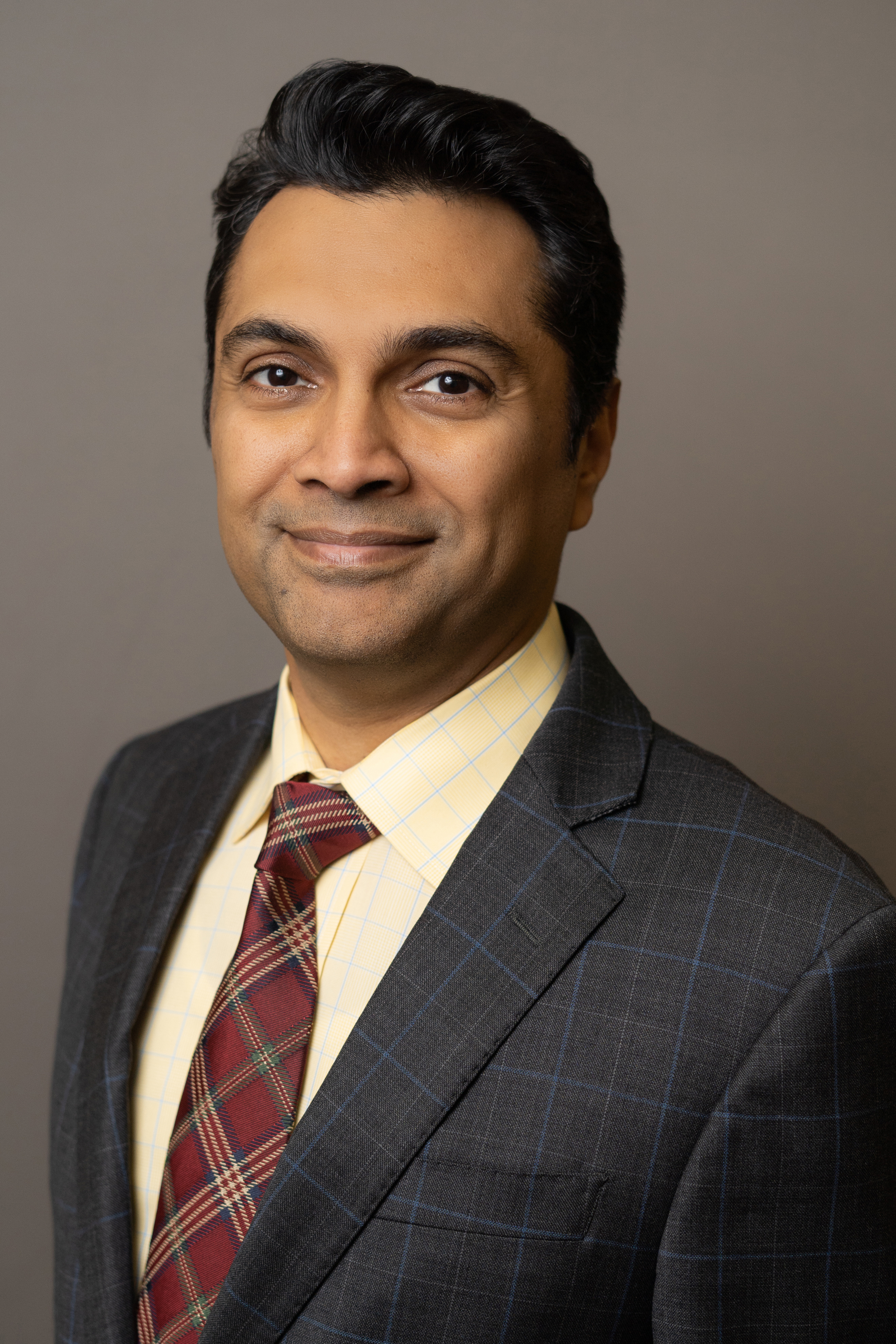 CHARLOTTE, N.C., June 29, 2022 – Dr. Nilanjan Ghosh, chair of Atrium Health's Levine Cancer Institute's department of hematologic oncology and blood disorders, contributed to a clinical trial that showed the potential benefits of a new second-line treatment for adults with B-cell lymphoma. The treatment, which was approved by the Food and Drug Administration (FDA) on June 24, may offer an important option for patients who are not eligible for stem-cell transplant based on their age or comorbidities.
Patients with large B-cell lymphoma who have relapsed or have "refractory" disease, meaning they don't respond to standard therapies, typically have poor outcomes. However, following the positive results from the immunotherapy trial that Ghosh and several Levine Cancer Institute patients were involved in, these patients will soon have a significant treatment option.
"This is a really good outcome," Ghosh said. "Historically, we consider stem cell transplant as an opportunity for a cure, but many patients aren't eligible because of reasons that make it difficult for them to tolerate the treatment. The tolerability of this drug is quite good, and it could be an excellent second-line treatment option for these patients."
The trial tested the CAR-T cell therapy Breyanzi (liso-cel) in patients with relapsed or refractory large B-cell lymphoma after failure of front-line chemoimmunotherapy, who were not eligible for transplant. The FDA first approved the drug in February 2021 for the treatment of adults with large B-cell lymphoma who had relapsed after two treatments Ghosh coordinated with researchers at the University of Pittsburgh Hillman Cancer Center, Johns Hopkins Cancer Center and several other academic institutions, as well as with Bristol Myers Squibb, which manufactures the CAR-T therapy, on this trial.
Breyanzi is a personalized treatment that's made by removing T cells from patients and engineering them to be able to recognize and attack their own cancer cells. Among the 61 patients in the trial who received Breyanzi, the objective response rate—the proportion of patients who had at least a partial response—was 80%, Ghosh reported during the recent conference of the European Hematology Association in Vienna. The median duration of response was 12 months. Most significantly, 54% of the patients achieved a complete response- meaning there was no evidence of cancer. The median overall survival rate in the trial has not yet been reached because many of those patients are still alive and cancer-free nearly two years after receiving the treatment.
CAR-T treatments have greatly improved the prognosis for patients with some forms of blood cancer ever since the first one was approved by the FDA to treat leukemia in 2017. Breyanzi is now one of six CAR-T therapies on the market. The T cells that these therapies are made from act as soldiers of the immune system—they hunt down cancer cells and eliminate them. After T cells are collected from patients in a procedure called leukapheresis, they're engineered to produce chimeric antigen receptors which recognize proteins on the surface of cancer cells, allowing the T cells to find and destroy cancer cells.
"I have high hopes for this," said Ghosh. "If we can use it in patients who are eligible for bone marrow transplant, as well as in those who are ineligible, a broad range of patients will be able to benefit from CAR-T cell treatments."
About Atrium Health
Atrium Health is a nationally recognized leader in shaping health outcomes through innovative research, education and compassionate patient care. Based in Charlotte, North Carolina, Atrium Health is an integrated, nonprofit health system with more than 70,000 teammates serving patients at 40 hospitals and more than 1,400 care locations. It provides care under the Atrium Health Wake Forest Baptist name in the Winston-Salem, North Carolina, region, as well as Atrium Health Navicent and Atrium Health Floyd in Georgia and Alabama. Atrium Health is renowned for its top-ranked pediatric, cancer and heart care, as well as organ transplants, burn treatments and specialized musculoskeletal programs. A recognized leader in experiential medical education and groundbreaking research, Wake Forest University School of Medicine is the academic core of the enterprise, including Wake Forest Innovations, which is advancing new medical technologies and biomedical discoveries. Atrium Health is also a leading-edge innovator in virtual care and mobile medicine, providing care close to home and in the home. Ranked nationally among U.S. News & World Report's Best Hospitals in eight pediatric specialties and for rehabilitation, Atrium Health has also received the American Hospital Association's Quest for Quality Prize and its 2021 Carolyn Boone Lewis Equity of Care Award, as well as the 2020 Centers for Medicare & Medicaid Services Health Equity Award for its efforts to reduce racial and ethnic disparities in care. With a commitment to every community it serves, Atrium Health seeks to improve health, elevate hope and advance healing – for all, providing $2.46 billion last year in free and uncompensated care and other community benefits.