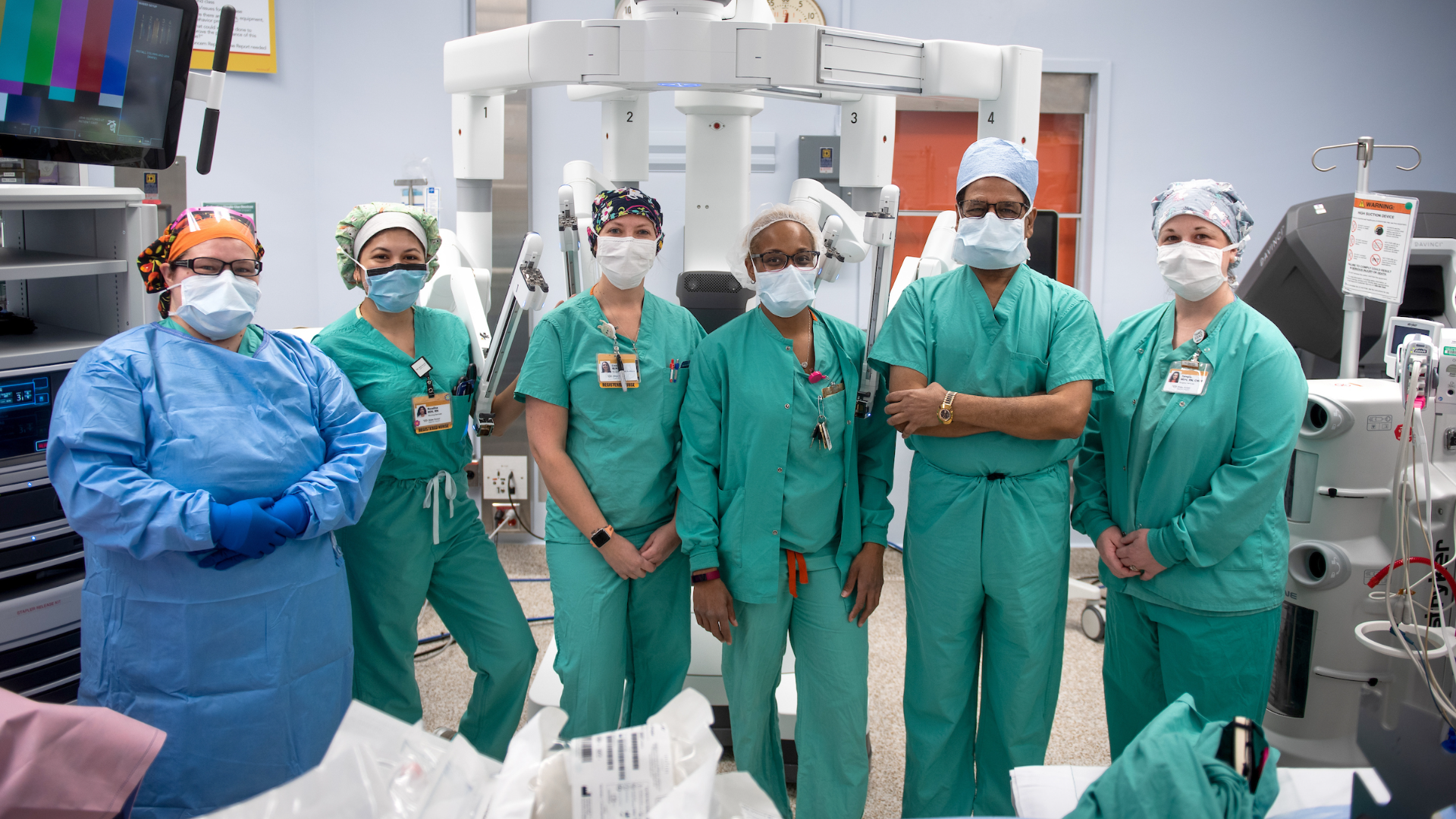 Atrium Health Named to Forbes "Best Employers for Diversity" 2023 List
05.12.2023
Atrium Health News
Honorees selected for their DEI work in terms of age, gender, ethnicity, disability, LGBTQ+ equality
CHARLOTTE, N.C., May 12, 2023 – Atrium Health has once again been included on the Forbes list of "Best Employers for Diversity 2023," among other business leaders such as Progressive, which ranked first, along with other well-known names like Humana and Procter & Gamble.
The Best Employers for Diversity were selected based on survey results from approximately 45,000 U.S. employees working for companies with a minimum of 1,000 employees. Participants were asked to anonymously rate their organizations based on criteria such as age, gender, ethnicity, disability and LGBTQ+ equality, as well as general diversity. The evaluation was based on four criteria:
Direct recommendations: Employees were asked to give their opinions on a series of statements regarding diversity in their workplace.

Indirect recommendations: Participants evaluated other employers in their respective industries that stand out either positively or negatively with regard to diversity.

Key performance indicators: Extensive research was carried out to evaluate how companies fared across a range of diversity-related best-practices, including things like the presence of resource groups within the company, the publication of diversity data and the share of women in board and executive positions.
Atrium Health's mission – to improve health, elevate hope, and advance healing, for all – unites its employees around a higher purpose, helping inspire the newest members of the organization in their daily work. The "for all" words in the mission apply to Atrium Health's patient care and its approach to employee work environments, ensuring that all teammates can belong and thrive as their whole, authentic selves. Launched in 2021, Atrium Health's Culture Commitments embody teammates' commitment to work as one team to make great things happen and cultivate a space where people – teammates, patients and community members alike – come first.
Initiatives such as open-to-all "courageous conversations," executive training in racial justice topics and discussion sessions for managers help Atrium Health teammates consistently embrace the value of differences. The organization recognizes the importance of its workforce, placing teammate well-being, organizational culture and diversity, equity and inclusion on its enterprise strategic plan.
"We are honored to be included among these fellow leaders in diversity and inclusion," said Jim Dunn, executive vice president and chief people and culture officer for Advocate Health, of which Atrium Health is a part. "We celebrate diversity in our workplace and as our culture commitments say, we strive each day to create a space where all belong, and everyone can bring their authentic selves to the workplace. We work as one team to make great things happen, and the care our patients receive is strengthened by that."
Atrium Health has also encouraged and supported its network of system resource groups (SRGs) to meet the needs of the health system's diverse workforce and enrich the inclusion and cultural competency of teammates. Its diversity infrastructure groups, which include SRGs and diversity councils, promote diversity and inclusion in their respective regions, as well as support diversity in recruitment, engagement, retention and professional development. Participation in these groups has grown to more than 10,000 active teammates, and their input has greatly enhanced the work lives of teammates and improved care for patients.
In December 2022, Atrium Health came together with Advocate Aurora Health to create the fifth largest health system in the nation, with a combined footprint across Illinois, Wisconsin, North Carolina, South Carolina, Georgia and Alabama. Together they are serving 5.5 million patients at more than 1,000 sites of care and 67 hospitals, employing more than 8,000 physicians and nearly 150,000 teammates.
Forbes partnered with Statista, a market research firm, to create its sixth annual list of "America's Best Employers for Diversity." Atrium Health was No. 246 in this year's rankings. It was previously named to the list in 2018 and is also listed among the publication's "Best Employers" in the states of North Carolina and Georgia. In addition, Atrium Health was also recently ranked No. 67 on Newsweek's annual Top 100 "Most Loved Workplaces®" nationally and a "Best Place to Work in the U.S. for Women and Diverse Managers" by Diversity MBA.
---
About Atrium Health
Atrium Healthis a nationally recognized leader in shaping health outcomes through innovative research, education and compassionate patient care. Based in Charlotte, North Carolina, Atrium Health is part of Advocate Health, the fifth-largest nonprofit health system in the United States, which was created from the combination with Advocate Aurora Health. A recognized leader in experiential medical education and groundbreaking research, Wake Forest University School of Medicine is its academic core. Atrium Health is renowned for its top-ranked pediatric, cancer and heart care, as well as organ transplants, burn treatments and specialized musculoskeletal programs Atrium Health is also a leading-edge innovator in virtual care and mobile medicine, providing care close to home and in the home. Ranked nationally among U.S. News & World Report's Best Hospitals in eight pediatric specialties and for rehabilitation, Atrium Health has also received the American Hospital Association's Quest for Quality Prize and its 2021 Carolyn Boone Lewis Equity of Care Award, as well as the 2020 Centers for Medicare & Medicaid Services Health Equity Award for its efforts to reduce racial and ethnic disparities in care. With a commitment to every community it serves, Atrium Health seeks to improve health, elevate hope and advance healing – for all, providing $2.46 billion last year in free and uncompensated care and other community benefits.
About Advocate Health
Advocate Health is the fifth-largest nonprofit integrated health system in the United States – created from the combination of Advocate Aurora Health and Atrium Health. Providing care under the names Advocate Health Care in Illinois, Atrium Health in the Carolinas, Georgia and Alabama, and Aurora Health Care in Wisconsin, Advocate Health is a national leader in clinical innovation, health outcomes, consumer experience and value-based care, with Wake Forest University School of Medicine serving as the academic core of the enterprise. Headquartered in Charlotte, North Carolina, Advocate Health serves nearly 6 million patients and is engaged in hundreds of clinical trials and research studies. It is nationally recognized for its expertise in cardiology, neurosciences, oncology, pediatrics and rehabilitation, as well as organ transplants, burn treatments and specialized musculoskeletal programs. Advocate Health employs nearly 150,000 team members across 67 hospitals and over 1,000 care locations and offers one of the nation's largest graduate medical education programs with over 2,000 residents and fellows across more than 200 programs. Committed to equitable care for all, Advocate Health provides nearly $5 billion in annual community benefits.