When a child comes to Atrium Health Levine Children's with a rare disease, it can take a big team to help. Even before her birth, Emmett Hightshoe had a team of cardiologists and surgeons ready to care for her. At her mother's 20-week prenatal scan, Emmett was diagnosed with hypoplastic left heart syndrome (HLHS), which causes the left half of the heart to remain underdeveloped. At four months old, Emmett was diagnosed with Kabuki syndrome, a rare genetic disorder, as well. Emmett and her parents soon had the support of 13 specialists at Levine Children's, including endocrinologists, immunologists, social workers and palliative care doctors.
"Emmett has a small army at her beck and call," says Gonzalo Wallis, MD, vice chair of pediatric cardiology and Emmett's cardiologist. "This is what differentiates caring for a child from just taking care of a child: Caring for a child means getting them everything that they need in one place without having to go to three different appointments in three different places. It's well-coordinated care where everybody talks with everybody, and everybody's in tune with the plan and meets the family's needs with minimal disruption."
Kabuki syndrome is named for facial features that resemble the make-up used in traditional Japanese Kabuki theater: long eyelashes, arched eyebrows, long eyelid openings. Kabuki syndrome is a very rare condition and affects each child differently. It can compromise multiple organ systems, creating the need for a multidisciplinary team with a comprehensive plan. The disease has a high correlation with HLHS, as well as developmental delays and a compromised immune system. The diagnosis came from a pediatric geneticist at Levine Children's, Laurie Demmer, MD.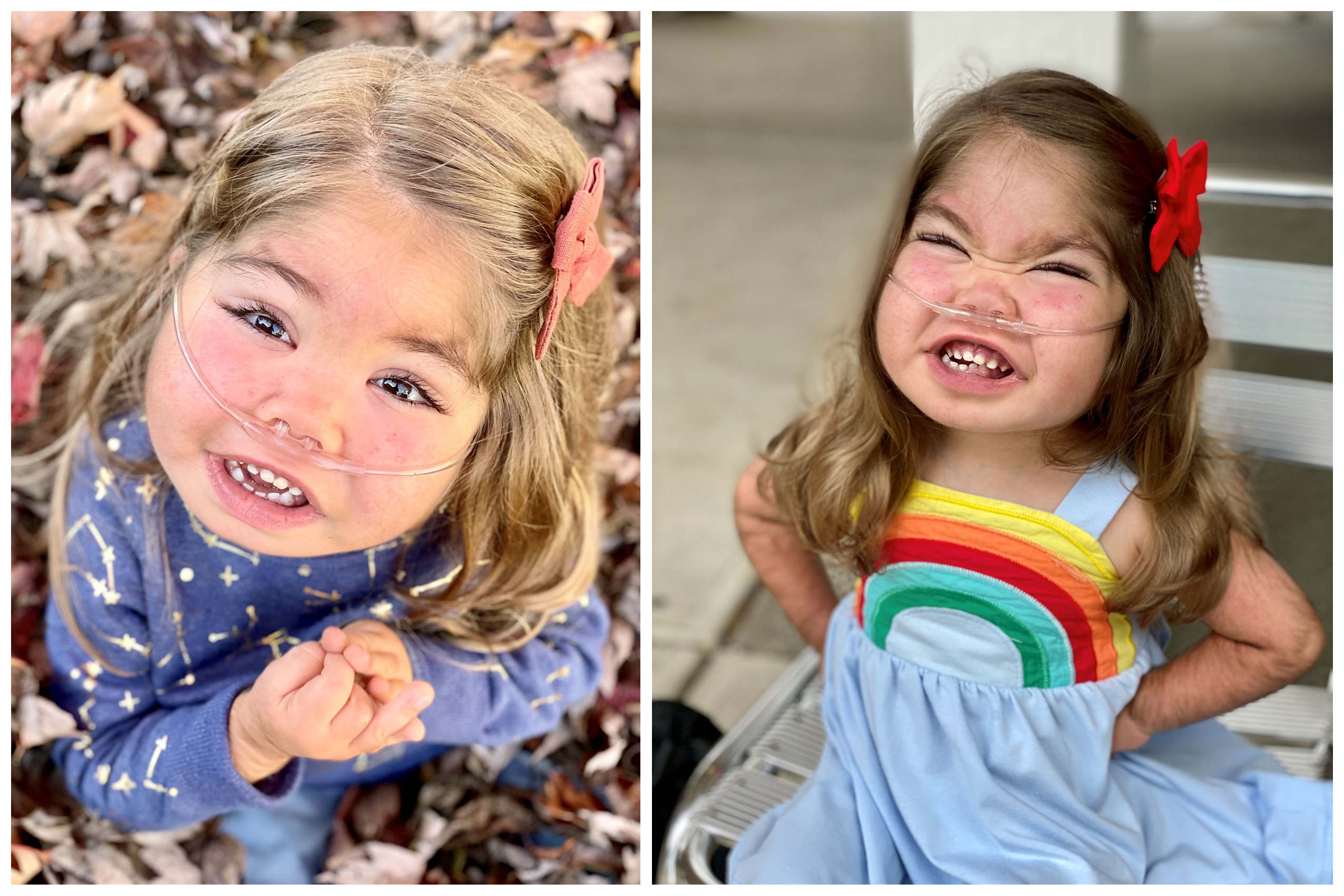 "Whereas most specialists have the one organ system that they look at – for example, the heart or the lungs – in genetics we look at everything. We're like detectives trying to put the story together," Dr. Demmer says. "Pediatric geneticists help patients find the correct diagnosis, then we help them find the correct specialists to manage the underlying conditions."
Once Dr. Demmer put the story together, the Hightshoe family had a plan for treatment, as well as a big team to get them through it.
Finding Partners in Care
Because Emmett's parents, Maleigh and John, had the HLHS diagnosis before her birth, they had several months to find the best hospital for Emmett's care. They live in Charlotte, but they visited hospitals around the country to interview doctors and seek the best statistics – but their search revealed another crucial factor.
"Hospitals in other cities had great facilities, but they felt pretty business-like. Then when we got to Levine Children's, we first met with a surgeon who greeted us with, 'Oh, we hug here!'" Maleigh laughs at the memory from three years ago. "We walked through the unit and saw the nurses huddled with families, and we just knew that the community there was all in for the kids. It really hit home. We realized that this decision couldn't just be about statistics and numbers. It was about relationships, too."
Emmett had her first heart surgery while she was just a newborn, a surgery that kept her in the hospital for three months. She returned for a second surgery several months later. Levine Children's didn't just provide care for Emmett in the hospital, the doctors and nurses equipped John and Maleigh to care for her at home, too.
The HEARTest Yard has provided a great deal of support to the family. It's a program created by former Carolina Panthers tight end Greg Olsen and his wife Kara. Through the program, families that have children with congenital heart disease can receive free, in-home medical care and connect to a network of Levine Children's support.
"It takes a good deal of competency and confidence to bring home a medically fragile child, but with The HEARTest Yard, we have the backup support system of a trained nurse in our home," John says. "The program also connects you with other families who have children with heart conditions, and it makes you feel a little less alone."
"When we came home from surgery, and especially being new parents, we had no idea what the heck we were doing," Maleigh says. "The HEARTest Yard teaches you about Medicaid, it teaches you about Community Alternatives Program for Children, it teaches you about the offerings that can help you throughout different stages. While you can't see past tomorrow, they tell you about the things that can help you as the years come on. And that was super helpful."
"A sense of peace throughout it all"
Emmett is now three years old, and she's spent nearly 20% of her life in the hospital. With Kabuki syndrome and HLHS, Emmett faces a challenging road. Maleigh and John have done extensive research on the condition, and they're dedicated to giving Emmett the highest quality of life. They've become close partners with the doctors in determining Emmett's care plan.
"We know the doctors are going to be honest with us, so that's led to a lot of trust," Maleigh says.
"As a well patient my whole life, I've always thought that medicine was about the solution, but it's much more about the humanity and the relationships," John says. "There are a lot of things that we're able to change and treat, but a lot of things that we're not. We can still insert a sense of peace throughout it all."
It's not just the children who have rare diseases that receive care from the Levine Children's team. It's their families, too, who need practical advice, emotional support and trusted information.
"Maleigh and John are going through a lot, and the last thing they need is to experience difficulties dealing with the healthcare system," Dr. Demmer says. "So, we help them navigate the system and use all resources available to us – social workers, child life, everyone we can – to make their lives a little bit easier."
The close relationships between the doctors, nurses and parents have helped Maleigh and John spend more time being simply Mom and Dad.
"As a father, I can be very solution-oriented," John says. "And for so long, I wanted to fix Emmett's heart. But I now recognize that my job as a dad is not to fix her heart, it's to fill it."
---
Atrium Health Levine Children's has been named a Best Children's Hospital by U.S. News & World Report for 13 years in a row. Learn more about what makes Levine Children's so special.