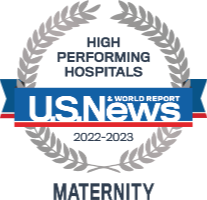 Deliver at a Best Maternity Hospital
Our maternity patients deliver at Atrium Health Cleveland. Awarded by Newsweek and U.S. News & World Report, it's recognized among the nation's best for maternity care.
At Atrium Health Women's Care Shelby OB/GYN, we provide exceptional women's health care for every age and stage of life. Our board-certified physicians and entire team of compassionate medical professionals care for patients at four convenient locations: Boiling Springs, Kings Mountain, Shelby and Rutherfordton.
Whether you're hoping to get pregnant or just trying to stay healthy, we're here for you, with preventive screenings, unmatched maternity services and treatment for female-specific conditions.
Wherever life takes you, Atrium Health Women's Care Shelby OB/GYN is there for you at every step.
Services Provided at Atrium Health Women's Care Shelby OB/GYN
Tests and ultrasounds
In-office fetal monitoring
Certified GYN ultrasound
First trimester screening for fetal abnormalities
Gynecologic services
Annual exams and well-woman care
Birth control counseling, including pills, IUDs and permanent birth control
Menopausal care
Fertility care

Diagnosis
Ovulation induction

Medical and surgical treatment of endometriosis and fibroids
Adolescent gynecology and counseling
Treatment and screening for sexually transmitted infections (STIs)
Treatment of female-specific conditions, including

Abdominal cramping
Abnormal and heavy bleeding
Endometriosis
Ovarian cysts
Polycystic ovary syndrome (PCOS)
Urinary incontinence
Vaginal yeast infection
Premenstrual syndrome (PMS) management
Gynecologic surgery
Minimally invasive options, like single-incision laparoscopic surgery
Hysterectomy
Myomectomy
Endometriosis resection and endometrial ablation
Polyp removal
Pelvic prolapse repair
Outpatient slings for urinary incontinence
Treatment of cervical dysplasia
Incision-free treatment of uterine fibroids
Polycystic ovary syndrome (PCOS) surgery
Obstetric services
Preconception care
Prenatal visits and tests
Collaborative team of physicians and medical professionals
Diagnosis and treatment of high-risk pregnancies, with access to maternal-fetal medicine specialists
Labor and delivery

C-section
Vaginal birth after cesarean (VBAC)

Pregnancy and nutrition counseling
Postpartum care
Cord blood counseling
Management of pregnancy-related conditions or miscarriage
International board-certified lactation consultants
Breastfeeding consultations and classes
Treatment of breastfeeding-related conditions
Latch and positioning techniques
Guidance on supply, pumping and weaning
Release of Medical Records
To request your medical records, complete the release form and mail the request to your Atrium Health Women's Care Shelby OB/GYN office. Please address the envelope to Attn: Medical Records.