When you're concerned about your unborn baby's well-being, our nationally recognized specialists can manage a range of complex fetal conditions.
Our fetal care team treats some of the most complicated conditions, such as Twin-Twin Transfusion Syndrome. We also invented microwave ablation and were the first in the world to perform the procedure as a treatment for Twin Reverse Arterial Perfusion (TRAP) Sequence.
We opened the region's' only fetal surgery center in 2010. It is one of only 25 fetal care centers in the country. Pioneered by Dr. Courtney D. Stephenson, one of a few female fetal surgeons in the country and the first to open a fetal surgery center of her own, the team provides detailed fetal evaluations, customized counseling and access to exclusive, innovative treatments and surgical methods.
We use leading-edge technology to protect the health of mom and baby, and we perform surgeries in the highest level operating rooms of our state-of-the-art care facility.
Fetal Conditions Diagnosed and Treated
Our experts diagnose and treat a range of conditions, including:
Chest masses or other abnormalities
Bladder outlet obstruction
Fetal anemias, red cell or platelet
Management of high order multifetal pregnancies
Twin conditions, including:

Twin-Twin Transfusion Syndrome, a potentially serious complication in pregnancy in which two fetuses unequally share one placenta. Our available treatments can equalize the blood flow to each fetus by performing a fetoscopic laser ablation procedure, which uses heat to correct abnormal vessels. Our specialists were the first in the region to perform fetoscopic laser ablation.
Twin-Reversed Arterial Perfusion (TRAP) Sequence, a rare condition that occurs when one fetus shares a placenta with an "acardiac fetus" (a baby with a heart that did not form). Since they share one placenta, the healthy fetus, or "pump twin," pumps blood for both of them. Eventually, this burden can cause th healthy fetus to develop heart failure. Our specialists were the first in the world to use microwave antenna to correct TRAP Sequence and allow the healthy, pump twin to fully recover.
Common In-Utero Procedures Include:
Thoraco-amniotic shunting for pleural effusions and congenital cystic adenomatoid malformation (CCAM), conditions that effect the lungs
Vescio-amniotic shunting for lower urinary tract obstructions of the bladder and cloaca
Fetoscopic laser surgery, a minimally invasive procedure using a laser to ablate vessels
Fetal blood transfusions, percutaneous ultrasound guided
Microwave ablation and bipolar fetoscopic cauterization
Fetal Care Services
Our fetal care team offers you:
In-depth evaluation of fetal anatomy, growth and well-being, using ultrasound, and in some cases, fetal echocardiogram
One-on-one consultation and counseling from a specialized fetal care physician
Genetic counseling when there is an underlying genetic component to your child's condition
Patient-directed care, allowing you to decide with your physician whether to observe the condition, or have a corrective procedure.
Connection to other Levine Children's Hospital specialties, when needed (pediatric cardiology, pediatric surgery, or neonatology (NICU))
Leading-edge fetal procedures available at only a few centers across the country
If you need to be delivered, our labor and delivery unit and neonatal intensive care unit (NICU) rank among the nation's best.
The Fetal Care Team
Fetal surgery physician: A doctor specially trained to repair fetal structural abnormalities in-utero or fix placental blood flow imbalances to improve fetal growth and development.
Fetal care nurses/coordinators: Registered nurses who help answer questions, schedule appointments, attend surgeries and coordinate with your primary physician.
Maternal-Fetal Medicine physician: A specialized physician who manages the health of the mother and fetus before, during and shortly after pregnancy. They diagnose and treat many aspects of high-risk pregnancies, as well as assist in fetal surgeries.
Fetal care sonographers: A team of ultrasonographers that performs specialized ultrasounds and echocardiograms for a range of high-risk conditions in pregnancy, as well as provide ultrasound guidance during surgeries.
What to Expect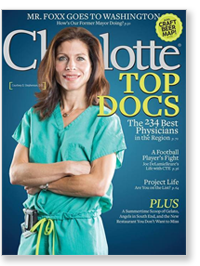 Your initial consultation will include a one- to two-hour ultrasound and a consultative meeting with the fetal care team to develop a plan of care. We're able to see patients within a week of the request and we always have a doctor or a nurse on call to answer any questions you have after your initial consultation.
We wi'll work with your doctor to create a customized treatment plan that allows you to focus on yourself and your baby while we manage your medical care and concerns. It is very important to us to that you are at as much ease as possible. Your fetal care coordinator can help with a range of organizational issues, including medical leave forms; general social and emotional support; and keeping your primary physician up to date transferring records and forms.
If surgery is an option, it is scheduled within 24-48 hours.
After surgery, Dr. Stephenson will map out a plan for the remainder of your pregnancy and share it with your maternal-fetal medicine specialist and OB/GYN, so you can be seen for follow-up care in your hometown if you so choose. Patients generally stay in the hospital for 24 hours and come back for an additional follow-up one week later. Patients are then seen by their local provider every one or two weeks for the remainder of their pregnancy.
Contact Us
To learn more, call 877-899-2322. To refer a patient, physicians can print and fill out this form.
Fetal Care Location
Fetal Care Center
Morehead Medical Plaza
1025 Morehead Medical Drive, Suite 500
Charlotte, NC 28204
Phone: 877-899-2322
Get Directions