Preparing for your stay
---
What to expect during the process
When you become our patient, you get the complete services of our dedicated Global Healthcare Services team.
Our GHS Care Team includes:
Patient coordinators who provide concierge services, travel and lodging assistance, and appointment navigation

Financial coordinators who provide cost estimates, consolidated billing and insurance support

Nurse navigators who provide clinical support, care coordination, Durable Medical Equipment and repatriation services
Before your visit
We help you fill out any needed documents, arrange for your case to be reviewed by our clinical team, and make any travel and payment arrangements.
---
During your visit
Our team helps with all your care needs, including language services, medical appointments, concierge services, transportation to appointments and arrangements for any family members who are here with you.
---
After your visit
We help with everything you need to get back home, including gathering medical records from your visit, arranging for any needed follow-up care or medications, and preparing any documentation you need to return home.
Your travel checklist
Your stay in Charlotte
---
Lodging options
From hotels to corporate rentals, economy to 5-star accommodations, the Charlotte area offers lodging options to fit every need and budget.
Hotels and corporate housing
Atrium Health has negotiated discounted rates with hotels and corporate housing companies near our hospitals. The link below includes a partial selection of lodging options. There are many more options available, and our team can help find the right place for your needs.
Preferred accomodations
Housing for families and larger groups
We welcome and encourage a care partner to stay with you throughout your hospital stay. If more than one care partner would like to stay close to the hospital, there are options offered just for care partners and families of hospitalized patients, including:
Hospitality House of Charlotte
The Ronald McDonald House of Charlotte
If you are interested in these options, our team will help you learn more about availability and booking.
---
Transportation and getting around
As our patient, you receive free transportation related to your care. This includes airport pickup and drop-off, as well as transportation to and from your appointments.
We can also help you arrange for any transportation needs not related to your care.
Want to see where our facilities are located in Charlotte?
Download locations map
What is Charlotte like?
Atrium Health is conveniently located in the heart of Charlotte, North Carolina. Charlotte is the second largest city in the Southeastern United States, offering everything from beautiful parks, incredible museums and premier shopping to top restaurants and professional sports teams.
Our care facilities are just a short drive from Charlotte-Douglas International Airport and just minutes away from a wide range of restaurants and hotels.
Learn more about Charlotte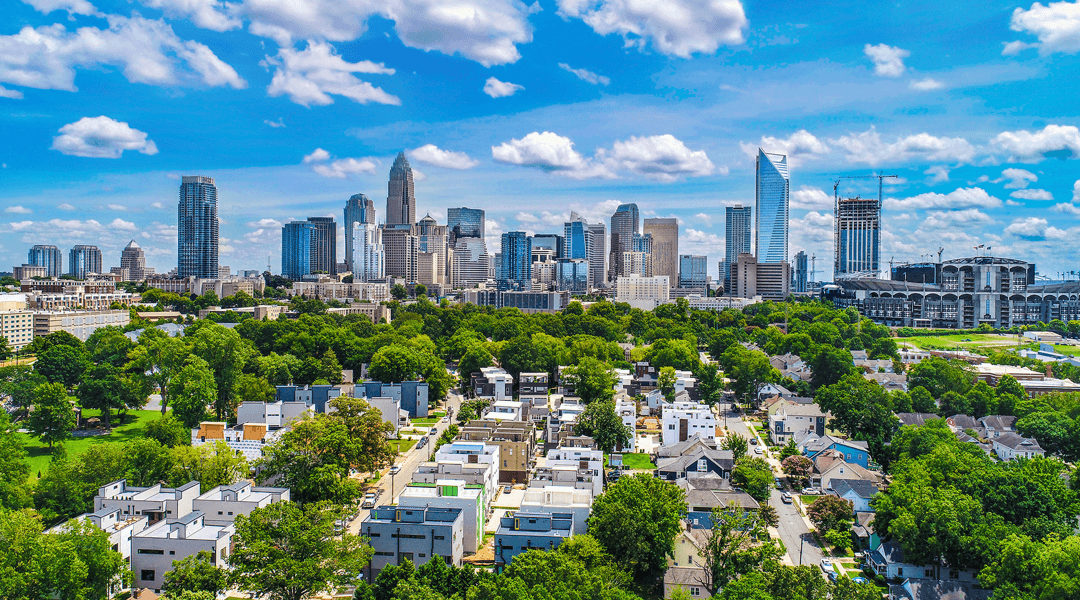 Paying for your care
---
We understand that everyone's healthcare coverage may be different. No matter your situation, our financial coordinators will help you understand your options and guide you through the payment process.
Domestic (U.S.) insurance
Your financial coordinator will work with you and your insurance provider to verify coverage and secure any needed authorizations before scheduling your visit.
---
International insurance
Atrium Health participates in many international provider networks, and our focus is on making your payment experience as easy as possible. Your financial coordinator will work with you and your insurance provider to verify coverage and secure any needed authorizations before scheduling your visit.
---
Self-pay
Atrium Health offers self-payment options for those seeking world-class care. Once accepted for treatment, your financial coordinator will provide you with an estimated cost based on what is included in your full care plan. While we must collect your payment before you receive care, you will be refunded for any amount paid above the final cost.
Please have your insurance information (name, policy number and card) available when you call our care team for assistance.