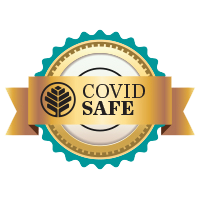 Safety and Appointment Updates
Whatever your medical needs are, we're here for you – with COVID-Safe care. We're setting the national standard with innovative safety measures, so you feel comfortable and confident each time you visit. See what we're doing to keep you COVID-Safe.
To schedule an appointment, call your doctor's office or 704-468-8884. We'll help you decide if your next visit should be in person, by phone or a video chat. Follow these setup instructions before your first video visit.
In a medical emergency, go to an emergency room or call 911 right away.
Carolinas Medical Center's Department of Infectious Disease, part of Atrium Health, provides prevention and treatment of diseases caused by viruses, bacteria, fungi and parasites, including HIV/AIDS, tick borne diseases, fungal infections, infections related to cancer and abnormal immunity, tuberculosis, urinary tract infections, skin infections and more. Our physicians are board certified in Internal Medicine and have an additional two years of training and board certification in the specialty of infectious diseases.
We accept all major commercial insurance plans, Medicare and North Carolina Medicaid. We also participate in the Ryan White program and offer a sliding scale program for uninsured residents of Mecklenburg County, including free medical care to qualified participants who reside in Mecklenburg County.
Expert Treatment of HIV/AIDS
Atrium Health Myers Park, a facility of Carolinas Medical Center, provides a comprehensive treatment program for HIV/AIDS. Atrium Health's board-certified internists have been treating this illness since its discovery more than 25 years ago. Additionally, our physician assistant and nurse practitioner hold the coveted American Academy of HIV Medicine (AAHIVM) credential.
Services offered and conditions treated include:
Outpatient intravenous antibiotic therapy
Infections of bone and joints and orthopedic hardware
Urinary tract infections
Skin and soft tissue infections
Infections of the heart valve (infective endocarditis)
Sexually transmitted diseases
HIV infection and AIDS
Rocky Mountain Spotted Fever and tick borne diseases
Tuberculosis and other mycobacterial diseases
Fungal infections
Infections that occur in persons with cancer and abnormal immunity
Our Approach to Antibiotics
To help combat the growing national issue of antibiotic misuse, Atrium Health educates our doctors and nurses about when it's appropriate to prescribe antibiotics to treat infections. Since 2013, we've decreased inappropriate antimicrobial usage in our hospitals by 15 to 20 percent. Learn the difference between bacteria and viruses – and when it's appropriate to take antibiotics – so you can fight infections properly and feel better the healthy way.
Infectious Disease Pharmacy Team
The clinical pharmacy team at the Atrium Health Myers Park Infectious Disease Clinic offers comprehensive patient education about HIV and its treatment, assistance in finding and implementing medications that works with your lifestyle, evaluation of potential drug interactions and assistance in resolving other medication-related problems or challenges. The clinical pharmacist also works as a patient advocate by serving as a liaison between the doctor and your pharmacy.
Location
Department of Infectious Disease
Atrium Health Myers Park, a facility of Carolinas Medical Center
1350 S. Kings Drive
Charlotte, NC 28207
Phone: 704-446-4490
Hours: Monday – Friday, 8:30 a.m. to 5 p.m.
Get Directions | Map
Meet the Infectious Disease Team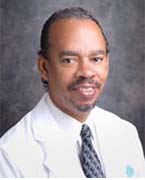 Marc Johnson, MD, joined the CMC Infectious Disease Clinic as Medical Director effective June 1, 2009. He is internal medicine board certified and a 1985 graduate of Mount Sinai College of Medicine in New York City. He trained at Long Island Jewish Medical Center in New York. He was director of the outpatient HIV/Immunology services at Mount Sinai Medical Center-QHC from 1989 to 2000 and since 12/2000-4/2009 was the medical director of the HIV Primary Care Clinic of New York Hospital Queens- AIDS Center of Queens County (NY). He has held numerous responsible positions in the NY State Medicaid program and the New York Department of Health-AIDS Institute Committees concerned with quality of care standards and HIV policy and funding decisions. He has served as a physician advisor to Earvin "Magic Johnson" for the "I Stand with Magic" campaign. He is the recipient of numerous awards and recognition to his dedication to HIV care and advocacy. He has a depth of experience in HIV clinical trials and in treatment of Hepatitis C in HIV/HCV co-infected persons. He has served on National Policy Committee-AAHIVM and the New York State Board of Directors Chapter of the American Academy of HIV Medicine. He is currently the Principal Investigator for most of the Industry supported Clinical Trials for new investigational drugs and treatment strategies for HIV and HCV.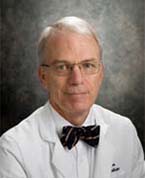 James Horton, MD, serves as the chief of infectious disease at Carolinas Medical Center and as an attending Faculty Physician in the Department of Internal Medicine. He received his undergraduate and medical degree from Duke University. He attended internship and residency at University of Florida. He completed his fellowship in the specialty of Infectious Diseases at Ochsner Clinic in New Orleans and University of Colorado. He was in private practice at the Nalle Clinic in Charlotte, but in 1991 joined the faculty at Carolinas Medical Center. He is board certified in Internal Medicine and Infectious Diseases. He has been voted among the Best Physicians in Charlotte and North Carolina for many years. The clinic at Carolinas Medical Center has participated in numerous clinical trials that have been published in journals like the New England Journal of Medicine.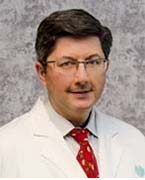 David Weinrib, MD, graduated with honors from Brown University (PBK) and University of Alabama School of Medicine (AOA) and trained in Internal Medicine and Infectious Disease over 6 years at Beth Israel Hospital and other Harvard Medical School-affiliated hospitals in Boston from 1989 to1995. Since joining the CMC Internal Medicine Department in 1995, Dr. Weinrib provides general infectious disease (ID) consultation services at Carolinas Medical Center and CMC-Rehabilitation. He is ABIM certified in Internal Medicine and Infectious Diseases, and provides office-based ID consultation and HIV care at CMC Myers Park. From 1999 to 2008 he was the Medical Director of the Ryan White-funded HIV Program. His clinical research experience includes serving as co-investigator or principle investigator for numerous clinical trials related to treatment of HIV, Candida, Tuberculosis and Clostridium difficile diseases. His areas of expertise include HIV/AIDS, bone and joint infection, and endocarditis. Dr. Weinrib occupies a leadership role in coordinating the out-of-hospital antibiotic program.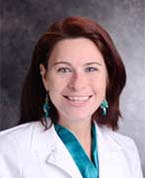 Katie Passaretti, MD, serves as the Medical Director of Infection Prevention for CMC and is an attending faculty physician in the Department of Internal Medicine. She received her undergraduate and medical degree from Johns Hopkins University where she also completed a residency in internal medicine and a fellowship in Infectious Diseases. She was hospital epidemiologist and assistant professor at Johns Hopkins Bayview before joining the faculty at CMC In 2011. Dr. Passaretti is board certified in Internal Medicine and Infectious Diseases. She is a member of the Society of Healthcare Epidemiology of America. She also has worked with the states of Maryland and North Carolina on developing a system for public reporting of healthcare associated infections. She has a special interest in multidrug resistant organisms, healthcare associated infections, the environmental contribution to transmission of drug resistant organisms and the impact of public reporting.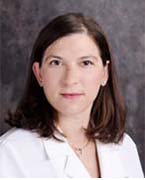 Lisa Davidson, MD, serves as the Medical Director of the Carolinas Health System Antimicrobial Support Network and as an attending Faculty Physician in the Infectious Disease Division at Carolinas Medical Center. She graduated with honors in 1993 from Rutgers University and the Mount Sinai School of Medicine (AOA) in 1999. Dr. Davidson also attended Mount Sinai for her internship and residency in Internal Medicine. She completed her fellowship in Infectious Diseases at Tufts Medical Center in 2007, including a Master's of Science in Clinical Research. She then served on the faculty at Tufts Medical Center, where her responsibilities included antimicrobial stewardship, treatment of patients with complicated wound, skin and soft tissue infection, transplant infectious disease, and clinical research in probiotics. Dr. Davidson was delighted to join the faculty of Carolinas Medical Center in 2012. In addition to seeing patients as an inpatient ID consultant, she is the Medical Director of Antimicrobial Support Network for Carolinas Healthcare System, a system wide initiative to improve antibiotic use in all patients. Her other areas of expertise include infection in transplant patients (solid organ and bone marrow), complicated wound and bone infections, and antimicrobial resistance.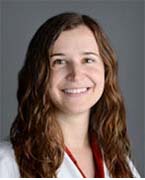 Bevin Hearn, MD, is an attending Faculty Physician in the Division of Infectious Diseases, Department of Internal Medicine at Carolinas Healthcare System. She received her undergraduate degree from Duke University and medical doctorate from the University of South Carolina School of Medicine where she was President of the AOA Honor Society. Dr. Hearn completed her Internal Medicine residency at the Harvard affiliated Beth Israel Deaconess Medical Center in Boston, and her Infectious Diseases fellowship at the Icahn School of Medicine at Mount Sinai in New York, NY. She is board certified in Internal Medicine and Infectious Diseases. She was pleased to join the Faculty at CMC in 2014 and sees patients in both the hospital and outpatient clinics. Her special interests include HIV care and hepatitis B and C.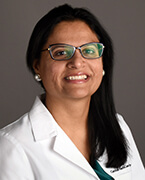 Faria Irani, MD, joined Atrium Health Carolinas Medical Center's Department of Infectious Disease on October 15, 2020. She is a 2009 graduate of The Aga Khan University in Pakistan. She completed her residency in Internal Medicine at Rutgers University and her fellowship in Infectious Diseases at The Cleveland Clinic. Prior to joining the department, Dr. Irani was with Atrium Health Rutherford Internal Medicine Associates since 2017. She is board certified in Internal Medicine and Infectious Diseases and is a member of the American College of Physicians, American Medical Association and Infectious Disease Society of America. She has also participated in multiple research studies and has special interests in HIV and travel medicine. Her interest in travel medicine piqued from growing up in Kenya and almost dying from malaria and typhoid as a child. What guides her in being a physician is the following quotation from Rumi, "Let the beauty we love be what we do, there are many ways to kneel and kiss the ground."
Ann Boye, RN, BSN, CCRC, is a clinical trial coordinator with the Department of Infectious Disease. The primary focus of her nursing career has been the care of patients with HIV and AIDS, initially providing palliative care while dying through Hospice at Charlotte. Then, as new medications became available for testing, she moved to Carolinas Medical Center to help people living with HIV. The has experience with the NIH-sponsored Aids Clinical Trial Groups (ACTG), CDC-sponsored research with Tuberculosis as well as many trials sponsored by pharmaceutical companies. Her work experience also includes inpatient oncology and natural childbirth education. Ann graduated with a Bachelor of Science of Nursing from University of Southern Maine in 1988 and in 1998, she obtained Certified Clinical Research Coordinator status.
Jessica Kearney-Bryan, RN, BSN, CCRC, is one of the Clinical Research Coordinators in the Department of Internal Medicine. She received her Bachelors of Science in Molecular Genetics in 2001 and her Bachelors in Nursing in 2007, both from The Ohio State University. She has worked in multiple research labs focusing on drug development and disease processes for breast cancer, HIV, acute myeloid leukemia and muscular dystrophy. Her nursing experience includes cardiac surgery and community nursing. Her clinical research interests include HIV/AIDS, diabetes and infectious disease. She received her certification as a Clinical Research Coordinator in 2012.