Atrium Health's MedCenter Air FlightWatch Communications Center arranges all patient transportation within the Atrium Health system. Whether a patient needs ground ambulance, helicopter or fixed-wing aircraft transportation, our communications specialists are available 24/7, processing nearly 65,000 patient transport requests per year.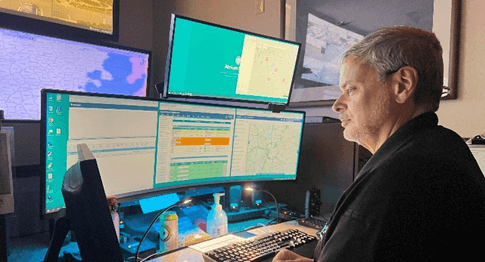 As a CAMTS-accredited communications center, we strive to put safety first by requiring all FlightWatch communications specialists to receive Advanced Aviation Communications Specialist training in all aspects of aviation topics, including aviation weather theory, aircraft performance, airport operations, navigation, and in-flight communications of both rotor-wing and fixed-wing aircraft.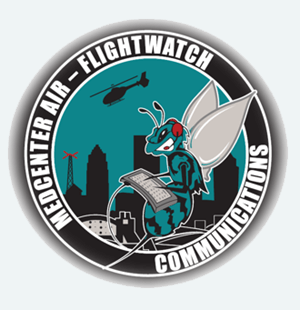 Our communications specialists are also credentialed as emergency medical technicians (EMT) and/or emergency medical dispatcher (EMD). All aircraft and ground units are tracked utilizing the latest AVL tracking systems, so we are constantly able to monitor asset location and status throughout the transportation process.
In addition to having highly trained communications specialists around the clock, our communications center also consists of:
Dedicated clinical operations leads (RN, RRT, EMTP) that triage all emergent and critical care patient transfers
A team that ensures all clinical needs of our patients are met upon arrival