MedCenter Air's neonatal and pediatric specialty team consists of full-time, dedicated registered nurses, registered respiratory therapists and paramedics. Each has extensive training in neonatal transport using our aircraft and ambulances.
Our Code Baby Tool Kit is available for download in PDF format. Select any of the items below: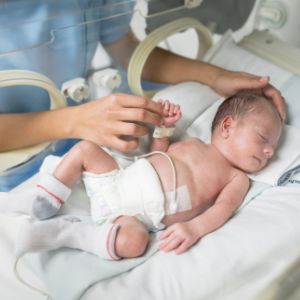 MedCenter Air offers transport 24 hours a day, 7 days a week for neonatal and pediatric transports. Team members consist of highly trained RNs, RRTs and critical care paramedics. The medical team has 3 to 5 years of extensive NICU, PICU and/or emergency medicine experience. Crew members hold multiple certifications that include BLS, PALS, ACLS, NRP, TNCC and STABLE. The team are required to obtain advanced certifications such as CCRN, CFRN, CPEN, C-NPT, NPS and RNC-NIC.

Services include:
Airway management
Ventilator management
Umbilical line placement
Chest tube insertion
Needle thoracentesis
External jugular cannulation
The neonatal/pediatric team also administers critical care medication, including surfactant and alprostadil®. This service provides twin transport capabilities, ECMO, whole-body cooling for HIE patients (Tecotherm®) and comprehensive, family-centered care throughout transport.