Skip Navigation
Visitor Restrictions Update:
Because flu & RSV cases are on the rise, starting November 16, children 12 and younger are restricted from visiting hospitals, certain inpatient facilities, and all emergency departments.
Learn more
.
Join the Atrium Health Training Course in HPB Surgery
The first 20 registrants will receive hotel accommodations for the night of 11/15 at no additional cost, so act fast!
Presented by The Division of HPB Surgery at Carolinas Medical Center.
The program offers a unique opportunity for practicing HPB, surgical oncology and transplant physicians to receive practical training and instruction in minimally invasive HPB surgery. Participants will receive a full day of learning objectives followed by hands-on lab experience. By receiving an intensive and focused training and education experience, course attendees will strengthen and broaden their practice by learning additional modern treatment options to provide to their patients.
Agenda
Date/Time
Course Name and Information
Presenter
Saturday, November 16
Oquendo Center 2425 Oquendo Road Las Vegas, NV 89120
7:15 AM
Shuttle will pick up at The Cosmopolitan of Las Vegas *Meet in the front lobby: Main entrance located in the West tower off Harmon Avenue
7:45 AM
Course Introduction
Dr. Iannitti
8:00 AM

Ultrasound in HPB Surgery

Ultrasound Technologies
Ultrasound Targeting

Dr. Iannitti
8:30 AM
Tumor Ablation Technologies - Microwave Ablation of Hepatic - Tumors IRE of Pancreatic Tumors
Dr. Jensen
9:00 AM

Laparoscopic Pancreatic Procedures

Distal pancreatectomy/Splenectomy
Pancreatic Drainage Procedures

Dr. Martinie
9:30 AM

Laparoscopic Biliary Surgery

Laparoscopice CBDE
Laparoscopic Biliary Bypass
Laparoscopic Assisted ERCP

Dr. Martinie
10:00 AM

Laparoscopic Liver Resection

Energy Devices & Techniques

Dr. Iannitti
10:30 AM

Laparoscopic Live Resection

Dr. Buell
11:00 AM

Laparoscopic HPB Adoption/Implementation

Learning Curve
Practice Building

Dr. Jensen
11:30 AM
Lunch & Lecture: HPB Billing
Dr. Iannitti
12:00 PM – 4:00 PM

Hands-On Animal Lab •

Intraoperative Ultrasound
Splenectomy
Nephrectomy
Distal Pancreatectomy
Hepatic Tumor Ablation
Hepatic Resections
Hemostasis



4:00 PM – 4:30 PM
Shuttle Departs to the Cosmopolitan Hotel or the
Course :
Logan Hill 336.416.4836
The conference is hosted at the Oquendo Center at 2425 E Oquendo Road, Las Vegas, Nevada 89120 | Phone: 702-739-6698.
Faculty
Carolinas Medical Center Faculty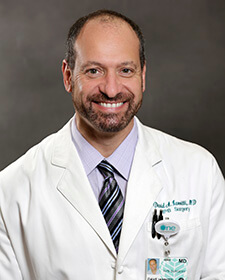 David A. Iannitti, MD FACS
Course Director
Professor of Surgery
Chief, HPB Surgery
Program Director, HPB Surgery Fellowship
Carolinas Medical Center
Charlotte, NC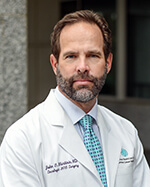 John B. Martinie, MD FACS
Associate Professor of Surgery
Division of HPB Surgery
Carolinas Medical Center
Charlotte, NC
Guest Faculty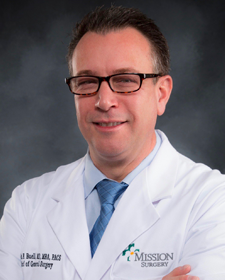 Joseph F. Buell, MD FACS
Professor of Surgery
Chief, General Surgery
Mission Health
Asheville, NC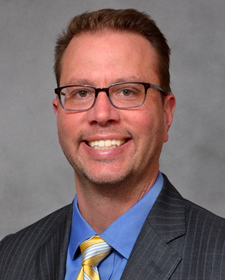 Eric H. Jensen, MD, FACS
Associate Professor of Surgery
Division of Surgical Oncology
John P. Delaney Chair of Clinical Surgical Oncology
Medical Director, Medical and Surgical Clinics of MHealth Clinic and Surgery Center
University of Minnesota Medical Center, Minneapolis, MN
Registration
Cancellations
If you registered for this course and are unable to attend, please contact the activity coordinator.
Disclosure
Registration for, attendance at, and/or participation in the Atrium Health Training Course in Laparoscopic HPB Surgery 2019 constitutes acknowledgement by the registrant/attendee/participant that photos may be made of the conference events and constitute agreement by the registrant/attendee/participant that Atrium Health may use and distribute in its publications, on its web site, and in the conference proceedings, such photos that include the image of the registrant/attendee/participant. By participating in the course, the registrant/attendee/participant acknowledges that he/she agrees to these stipulations.
Travel
A limited number of hotel rooms are available in the block for a one-night stay on 11/15. The first 20 registrants will receive a hotel room at no additional cost for the night of 11/15. Attendees are responsible for all other travel expenses.
Hotel booking and other information will be provided upon registration.
Shuttle service will be provided on the day of the course to and from The Cosmopolitan:
The Cosmopolitan Las Vegas
3708 S Las Vegas Blvd., Las Vegas, Nevada 89109 | Phone: 702-698-7000