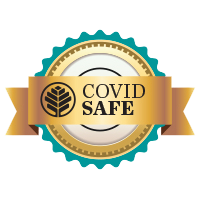 Safety and Appointment Updates
Whatever your medical needs are, we're here for you – with COVID-Safe care. We're setting the national standard with innovative safety measures, so you feel comfortable and confident each time you visit. See what we're doing to keep you COVID-Safe .
To schedule an appointment, call your doctor's office or 704-468-8888. We'll help you decide if your next visit should be in person, by phone or a video chat.
In a medical emergency, go to an emergency room or call 911 right away.
At Atrium Health, we pride ourselves on providing you with the highest quality surgical care and expertise. Our board-certified surgeons use the most innovative surgical techniques, technologies and research to ensure the best outcomes.
From day one, our surgeons and clinical staff use a coordinated, team-based approach to provide exceptional and comprehensive care. Before surgery, we meet with you to assess your risk, and recommend steps you can take to help the healing process. We also provide guidance after surgery and throughout recovery.